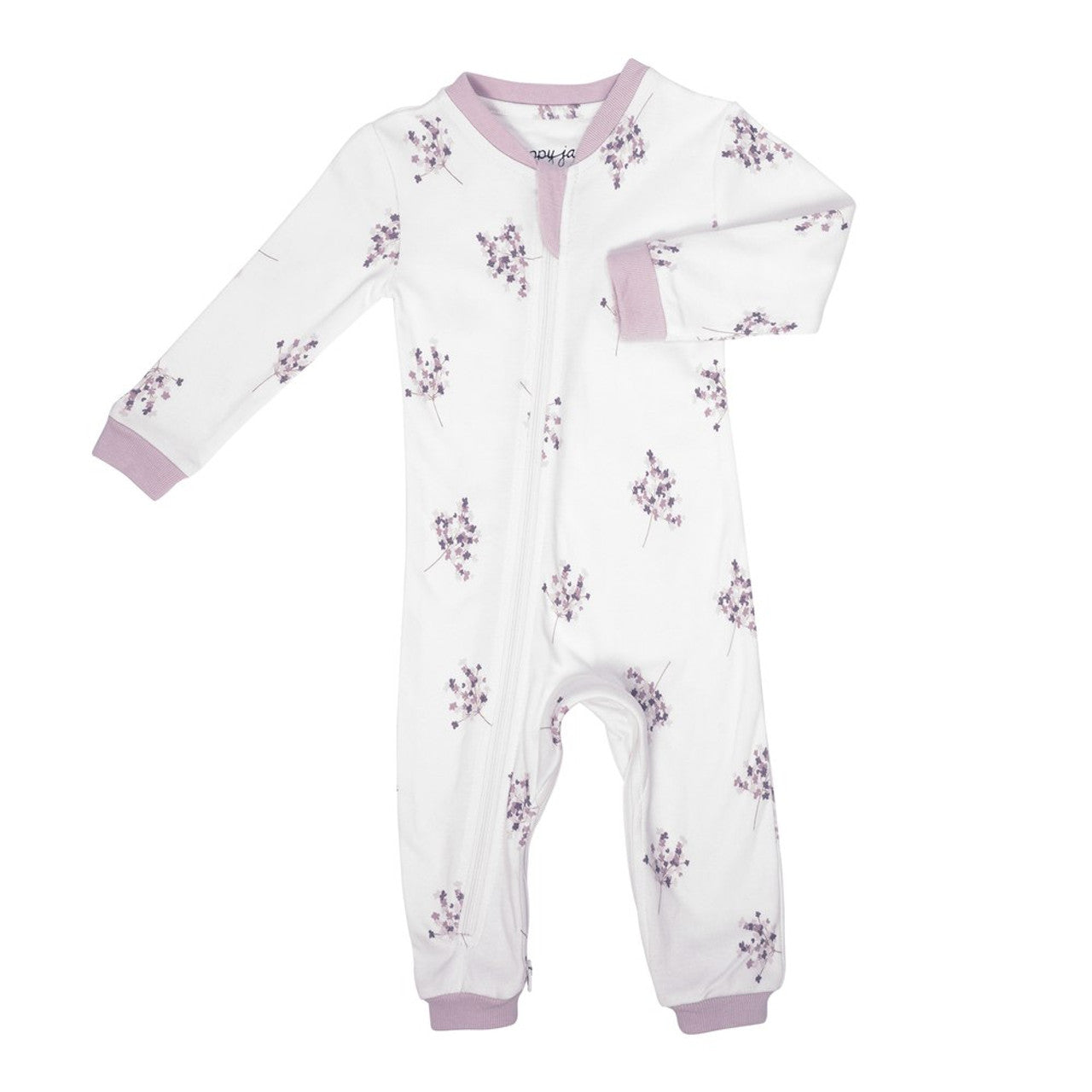 Zippy Jamz | Spring Blossom Sleeper
ZippyJamz change how babies and parents experience their new lives together through high-quality, simple and intuitive products. By focusing on simple design and functionality, Zippyjamz make dressing and diaper changing super quick and easy. ZippyJamz' patent-pending design combines two zippers in a single garment – the first, along the front makes dressing easy; the second, along the inseam, makes diaper changing super convenient.
Unzip. Change. Zip. Done. No More Awkward And Clumsy Snaps especially when it's dark! Baby Stays Warm And Covered throughout all diaper changes. Sleepers with a front zipper let in cold air. By the time your baby is ready for a diaper change, they're naked, freezing and fully awake. But With ZippyJamz your baby stays warm, cozy and sleepy - ready to go back to bed.
Features:
2 separate zippers make dressing and diaper changing quick and easy
Keep your baby warm and covered throughout all diaper changes
Simple design means no snaps and no cold air drafts
Premium GOTS (Global Organic Textile Standard) Cotton is soft, gentle, natural & breathable 
Zippy Jamz | Spring Blossom Sleeper