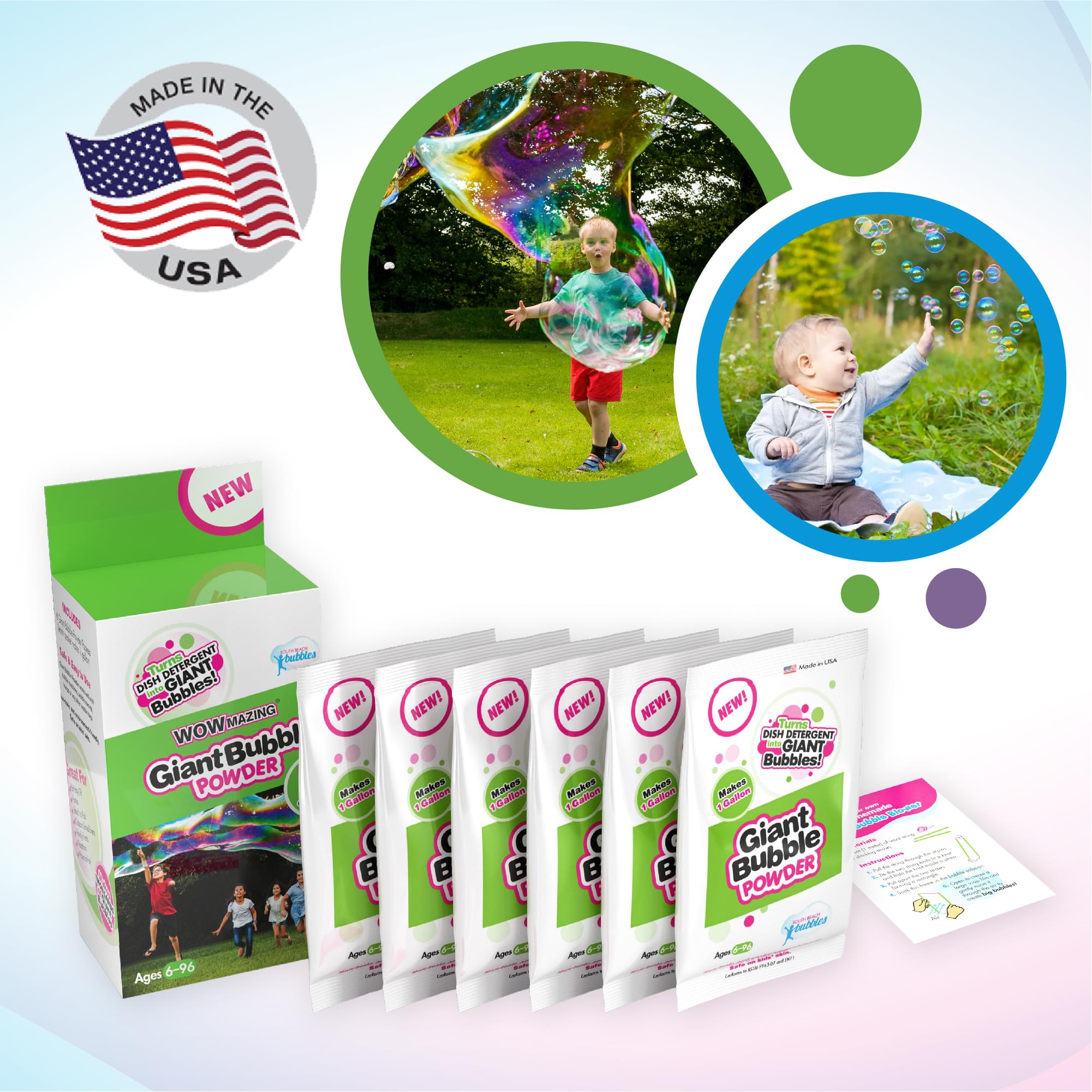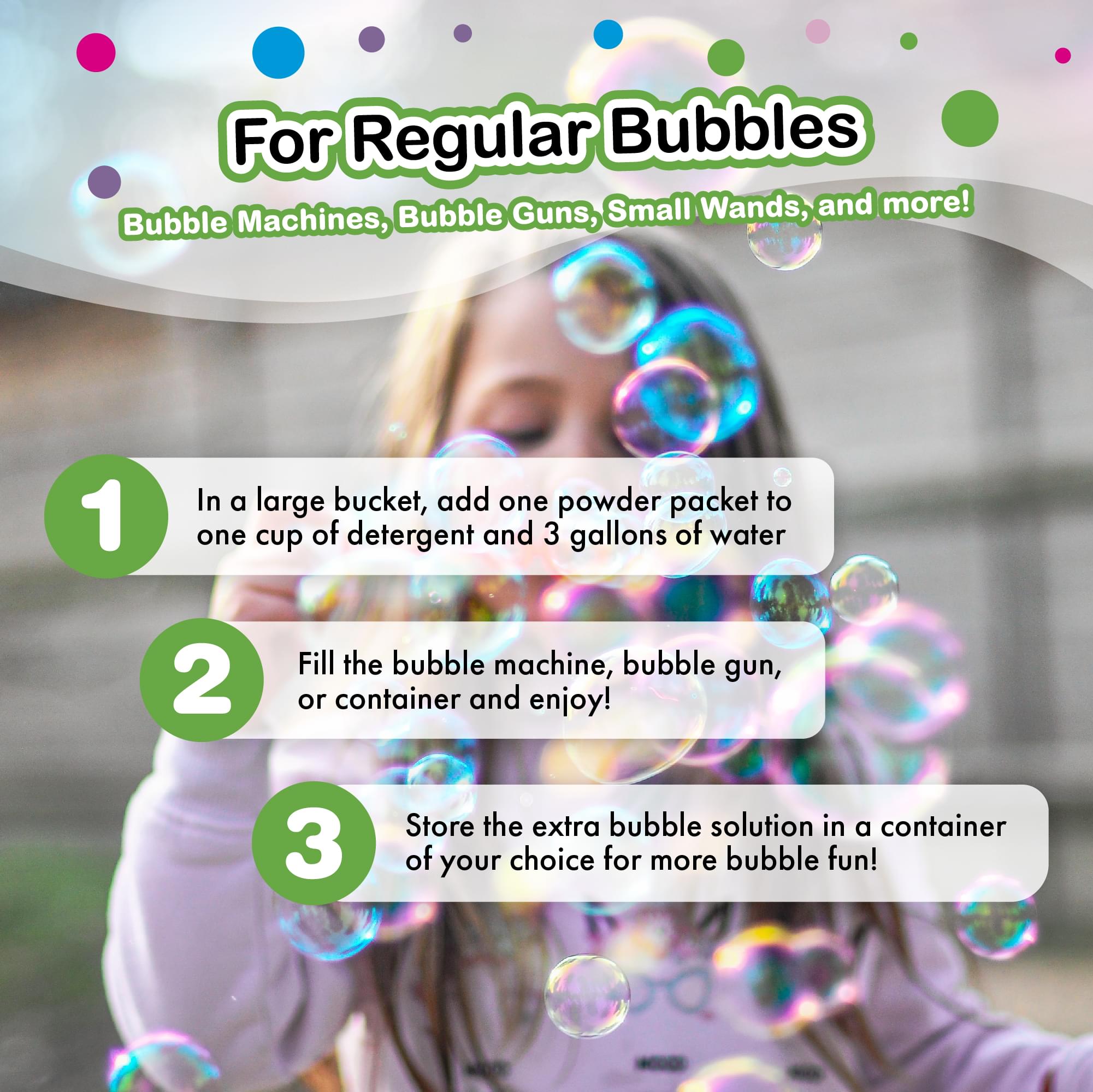 WOWmazing | Giant Bubble Powder
You'll never think of dish detergent the same way again, once it meets up with our power-packed powder! The solution is natural for creating the biggest bubbles you've ever imagined!
All you need is a cup of dish detergent, a gallon of water, and a packet of powder – and you've got 3 gallons of fun. Are you ready to rock some awesome bubbles?
WOWmazing | Giant Bubble Powder