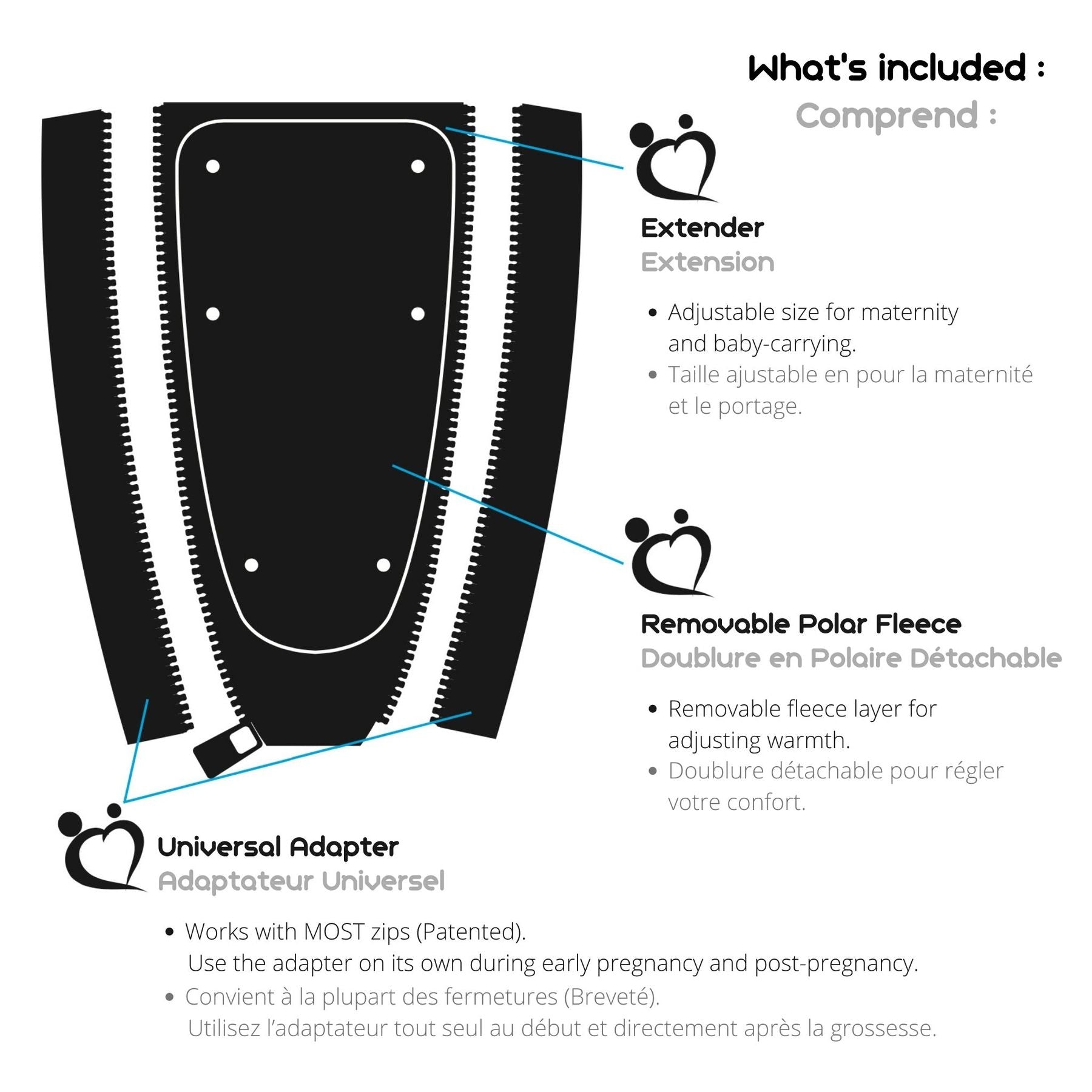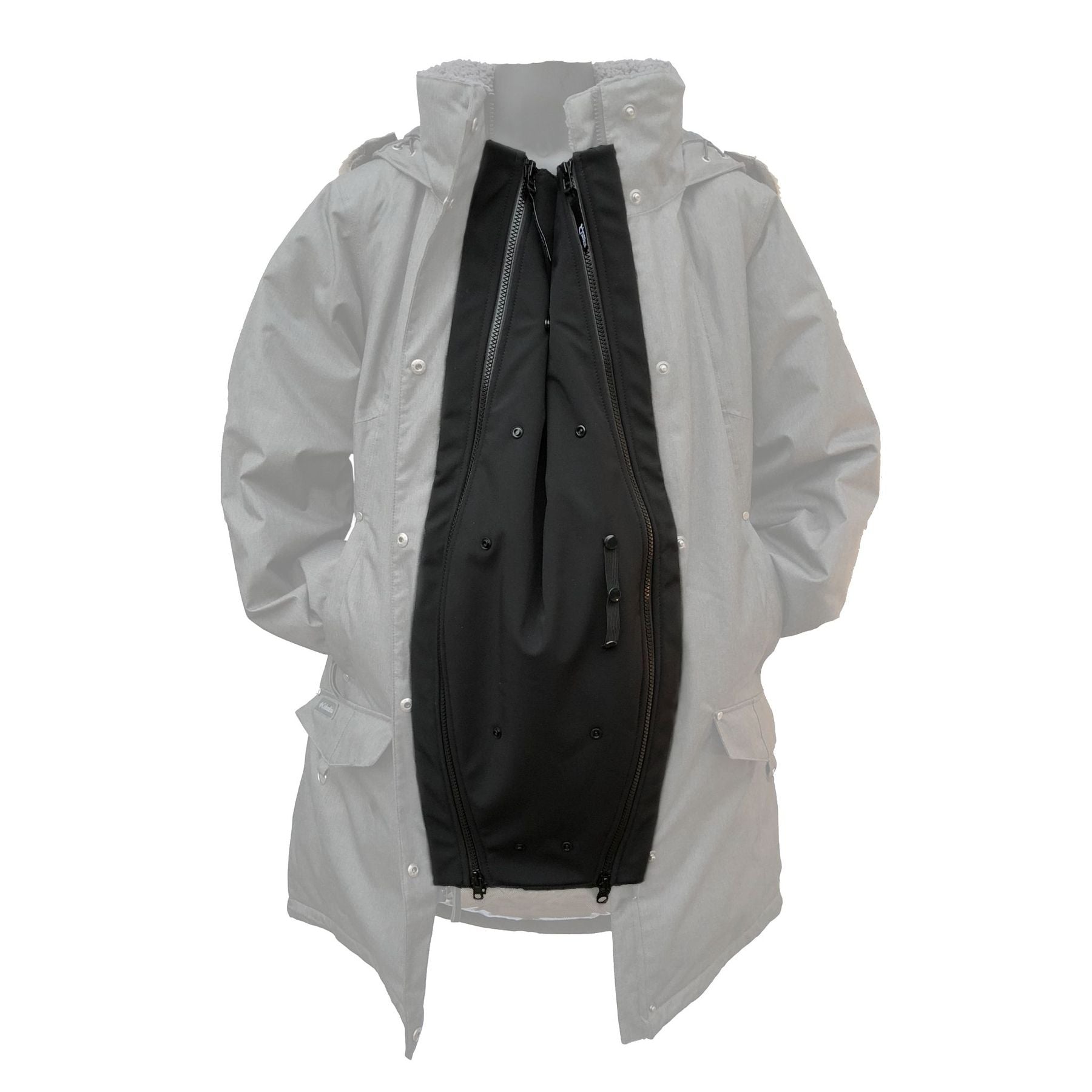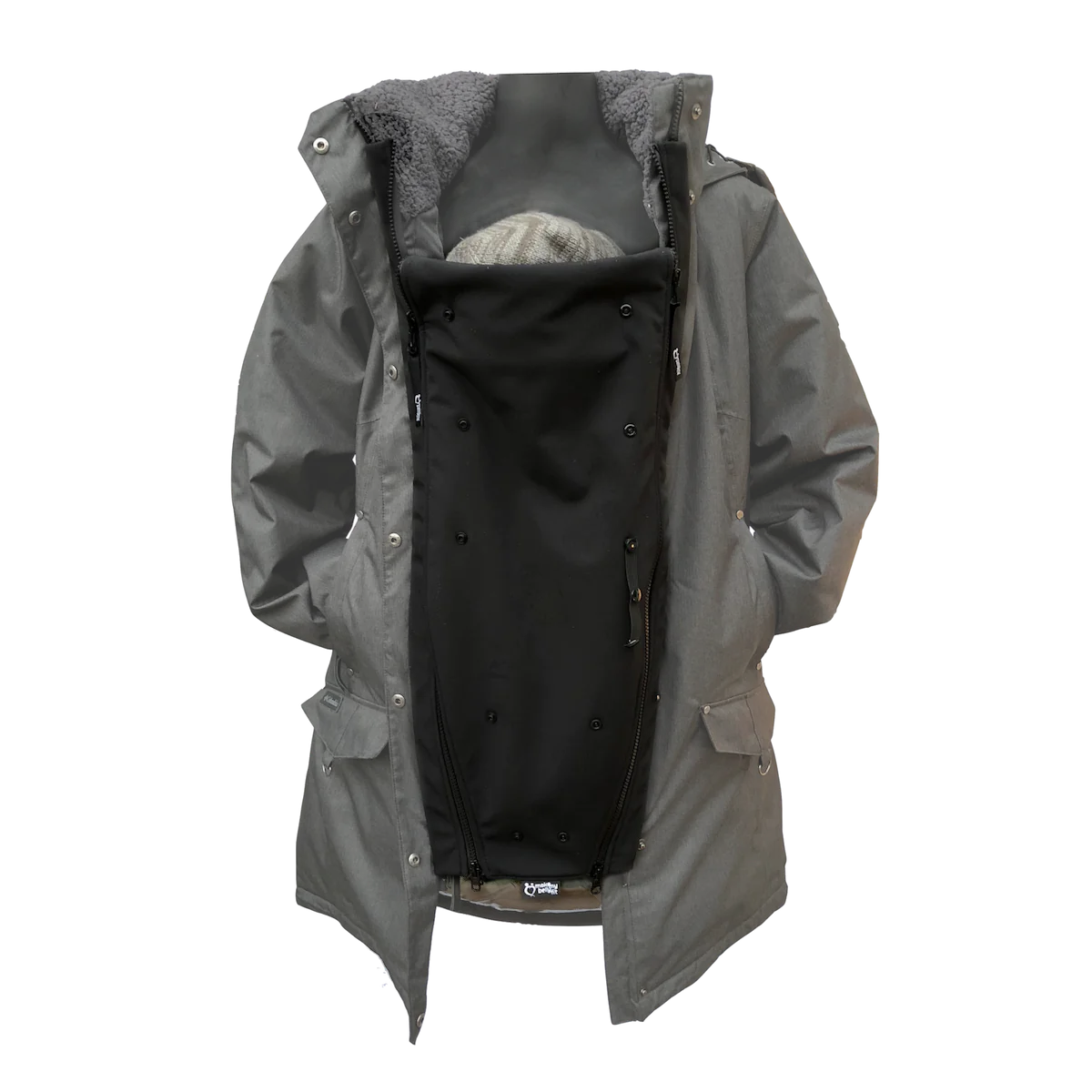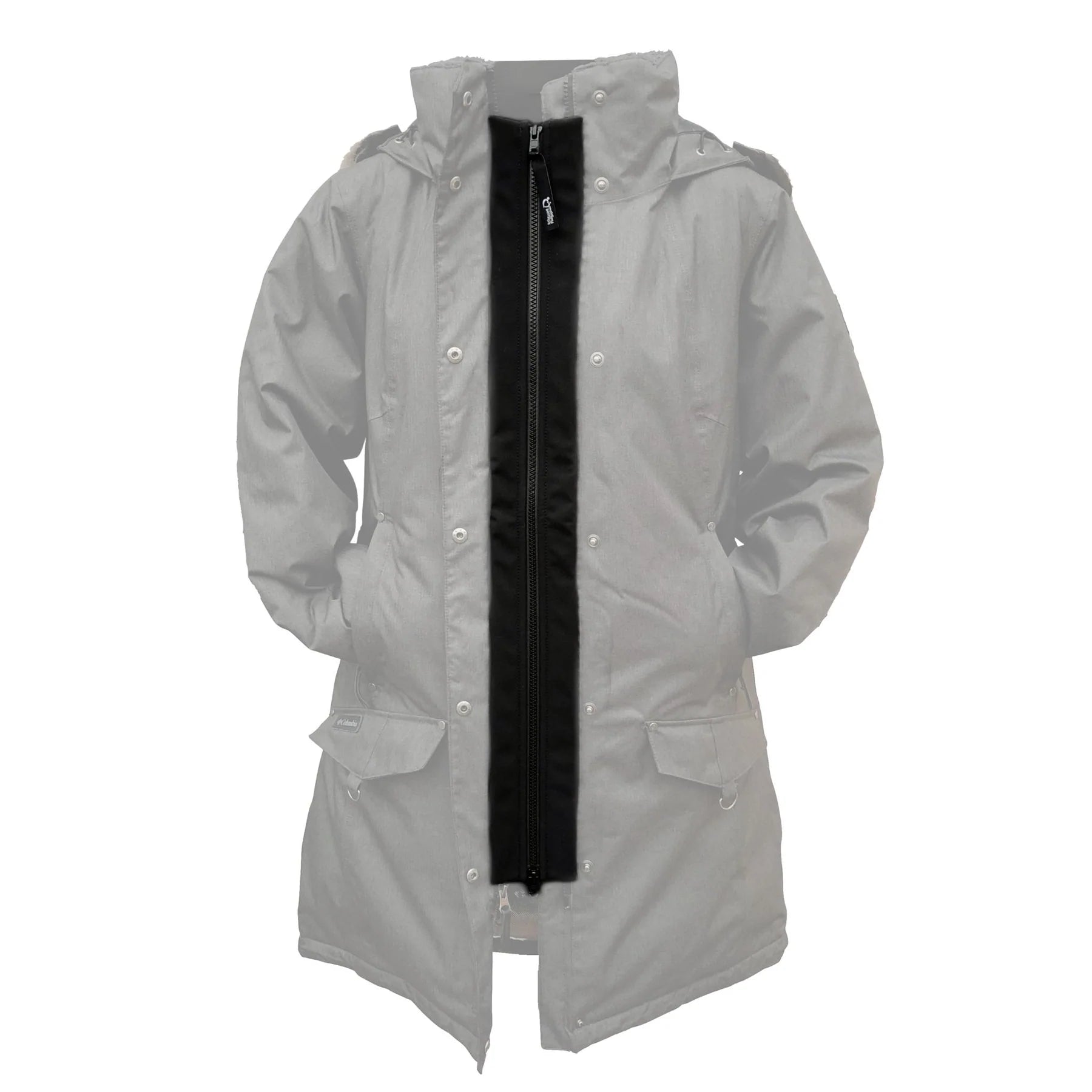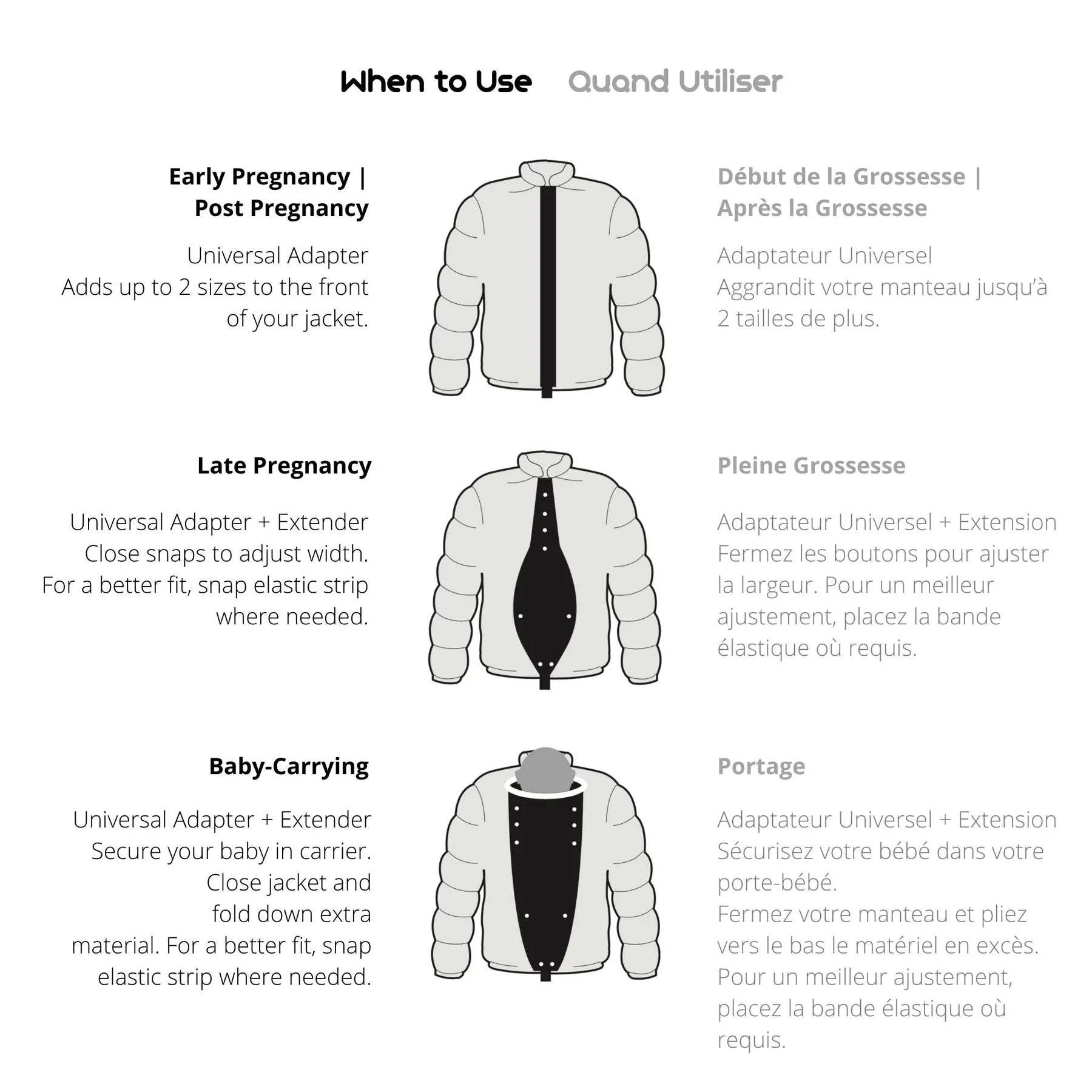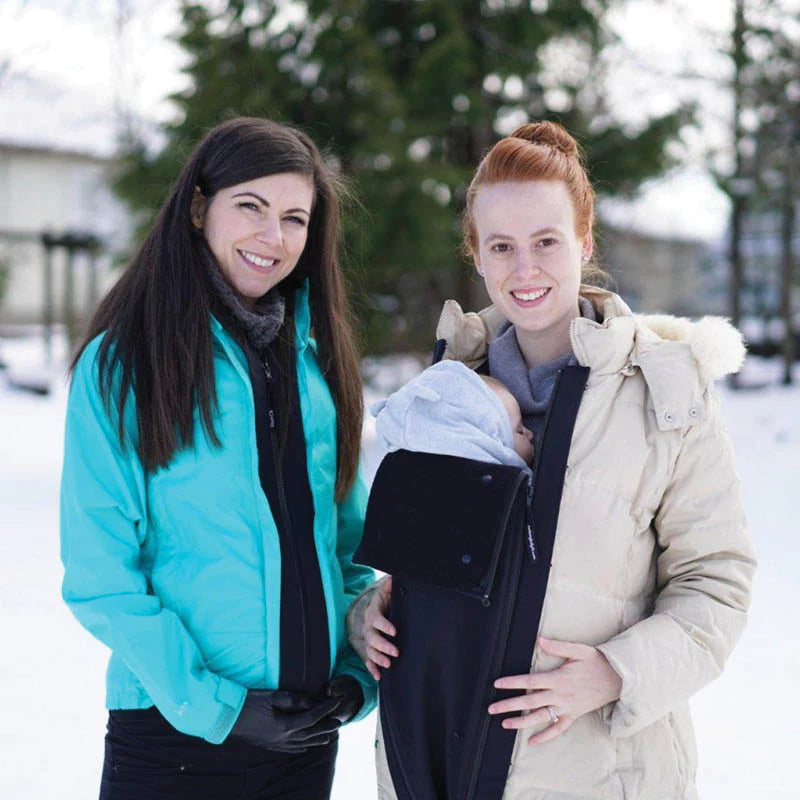 Make My Belly Fit | Universal Jacket Extender - Maternity And Baby Carrying
Expand the jackets you love. Share them with your belly and baby.
Patented slide-on universal zip-adapter.
Adjustable PFAS-free softshell extender.
Removable fleece layer.
For maternity and babywearing.
Wind, rain, and snow resistant.
Lovingly made in Canada from premium materials.
Make My Belly Fit | Universal Jacket Extender - Maternity And Baby Carrying