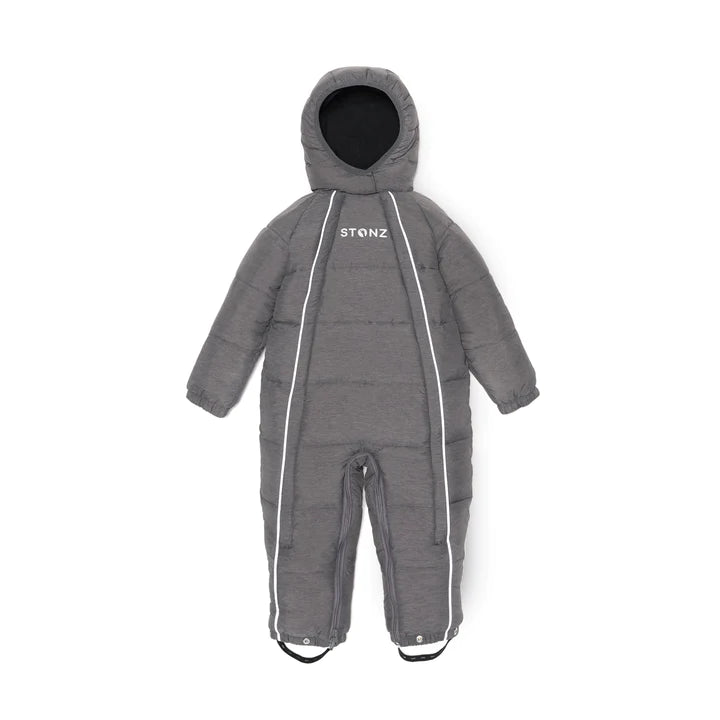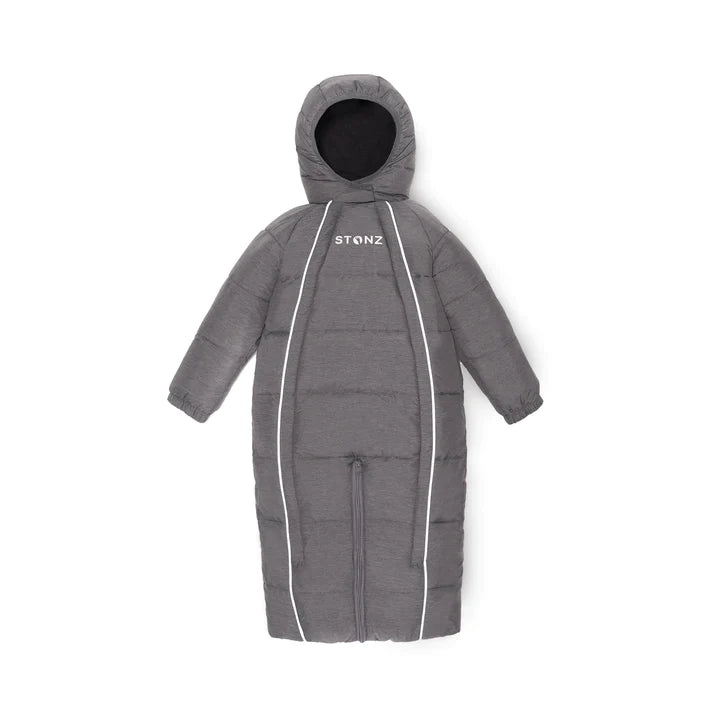 Stonz | Snow Suit & Bunting Bag - Heather Grey
Perfect for your little explorer out in cold weather, Stonz Snow Suit will keep them dry and warm during playtime and nap time, even in the middle of winter. The Stonz Snow Suit uses insulation to keep them cozy in temperatures as low as -20ºC. Easily transformed into a stroller bunting, this versatile easy-on suit will keep them warm during exploring or nap time in the stroller. It is perfect for an early age exploring. 
Warm and stylish, this versatile snow suit is made for kids (and parents) on the go: Lightweight shell fabric with high tear-strength, wide frontal opening featuring a double YKK zipper and super versatile.
Got a sleepy baby? Just unzip the legs and re-do them front and back, snap the bottom for a nice cozy sleeping bag, perfect for the stroller.
Stonz | Snow Suit & Bunting Bag - Heather Grey