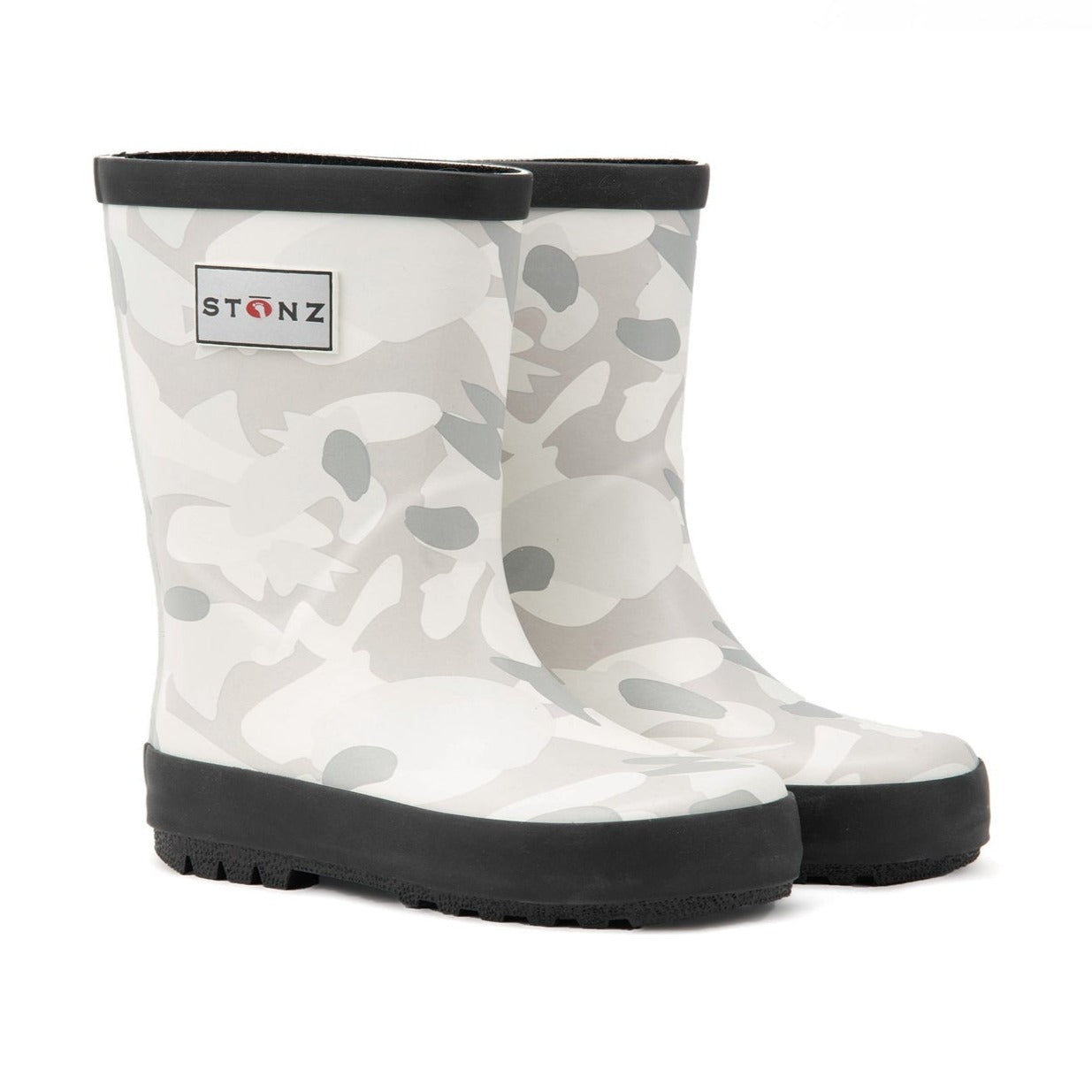 Stonz | Rain Boot - Camo Print
Puddles were made to play in, and the Stonz Rain Boots ensure your little adventurer stays dry and cozy even when it's pouring outside. Thanks to its non-slip soles and super flexible material, your kiddo will be able to run, jump and walk safely on slippery terrains.
Made with 100% toxic-free natural rubber to keep up with their active life, these waterproof rain boots don't have a single seam or gap to let water in. Dry toes all day long!
100% waterproof:

So their little toes stay dry and warm through endless puddle-jumping afternoons.

Toxic-free rubber

: No dangerous chemicals for your kid. These are free of dangerous toxins, PVC, phthalates, lead, flame retardants & formaldehyde.

Warm and comfortable

: The soft cotton lining makes these boots warm in colder weather. If you need extra warmth, add

Rain Boot Liners

to wear it all year round!

CPMA

-

certified to help their developing feet

: These have grippy rubber soles with no heel, certified by the Canadian Podiatric Medical Association to help strengthen your kid's feet, support their lower back and avoid future back problems.

Easy to put on, take off & clean

: With an extra wide opening these are easy for little fingers to put on, while the all-rubber surface cleans in a pinch even after muddy days.

All-vegan construction

: No animal by-products were used in this product
Stonz | Rain Boot - Camo Print