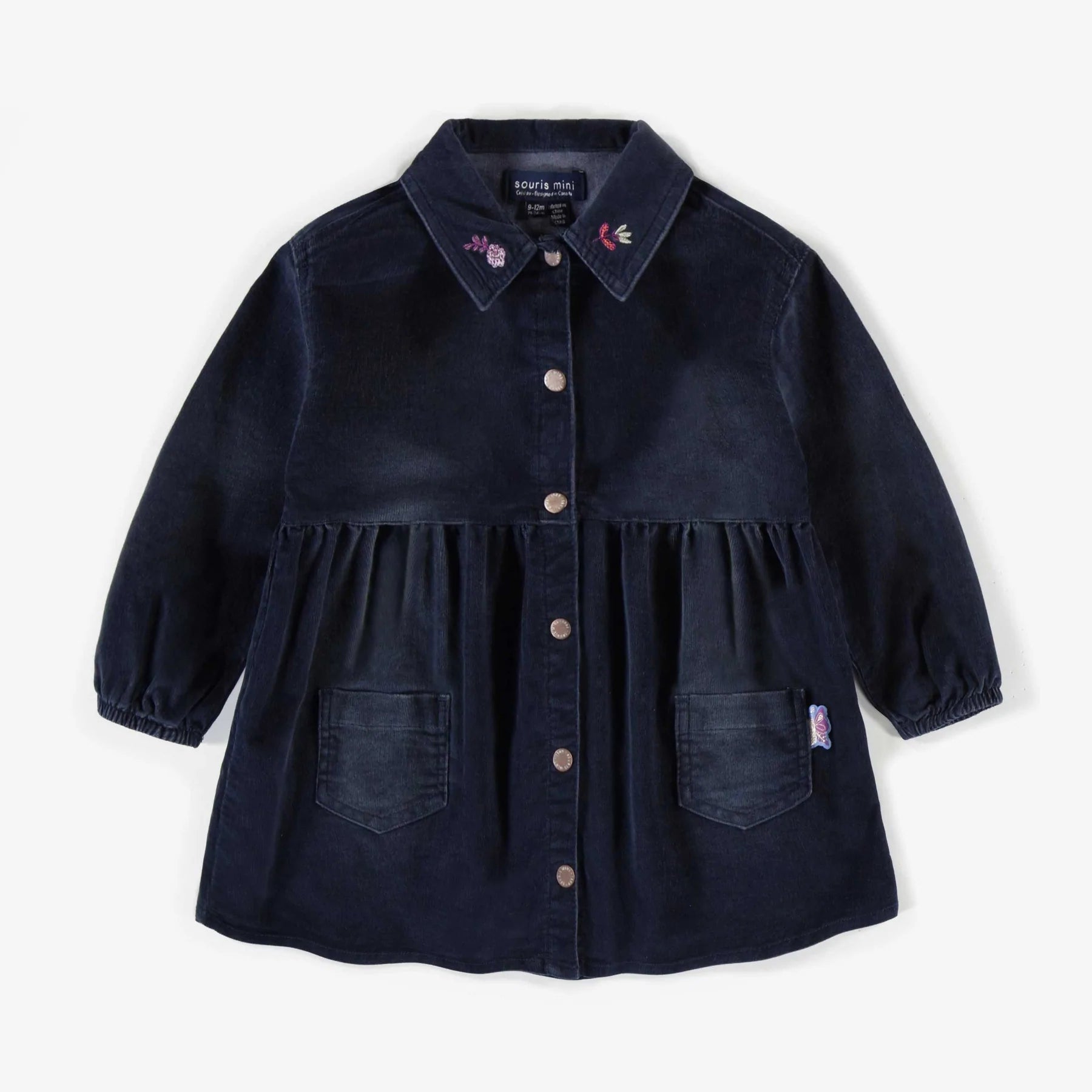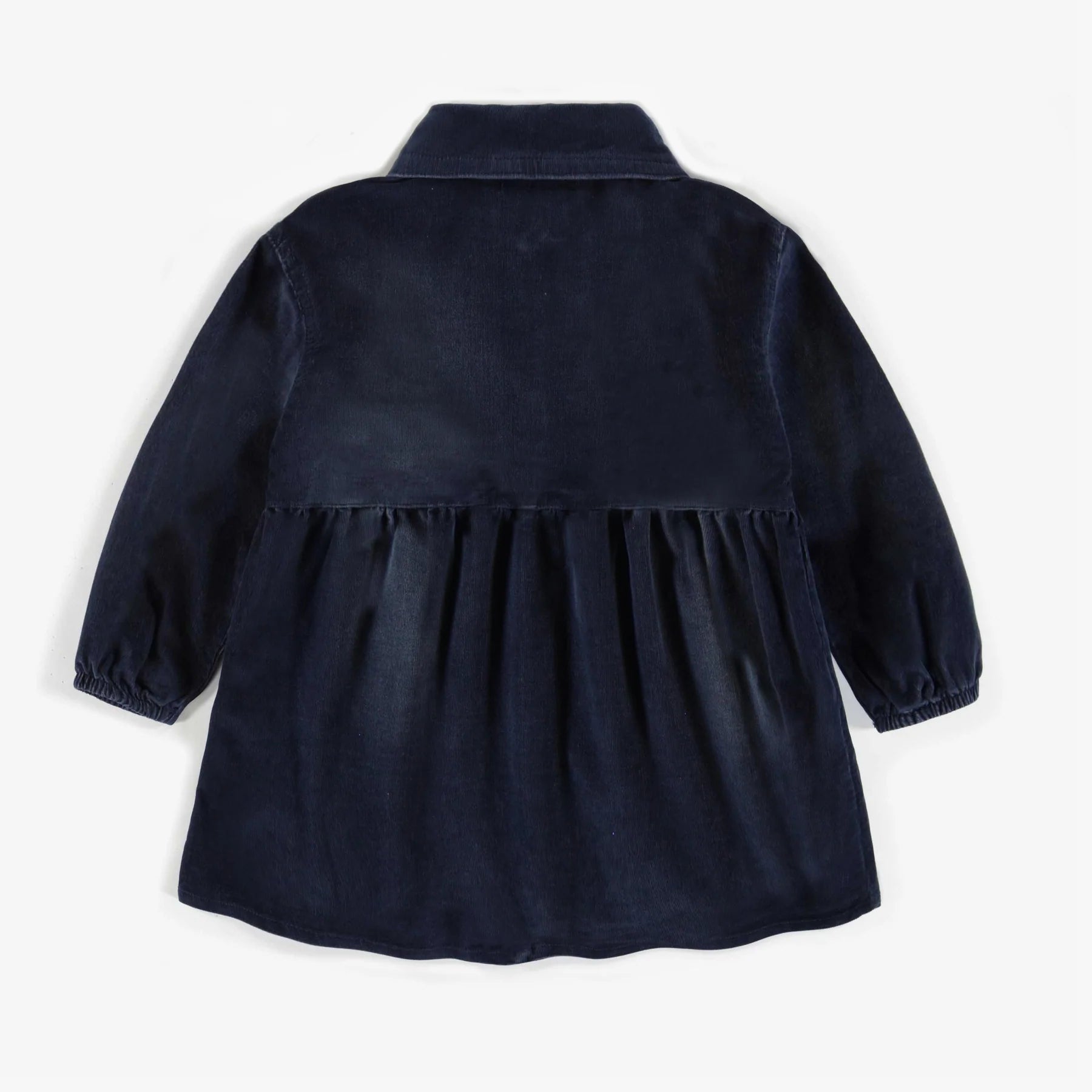 Souris Mini | Corduroy Dress With Denim Wash
Adorable and practical dress made in a comfortable and soft corduroy, perfect for the cold winter temperatures. The loose fit also allows your little one plenty of freedom of movement as she loves to twirl around!
Notice the denim effect in the fabric, the puffed sleeves, the large pockets and the pretty detail on the collar that add a trendy touch to the dress.
You can pair it with the purple patterned leggings from the collection. Feel free to add the long knit cardigan on colder days!
-Soft and comfortable fabric
-Loose fit
-Puffy sleeves
-Patterns on the collar
Souris Mini | Corduroy Dress With Denim Wash