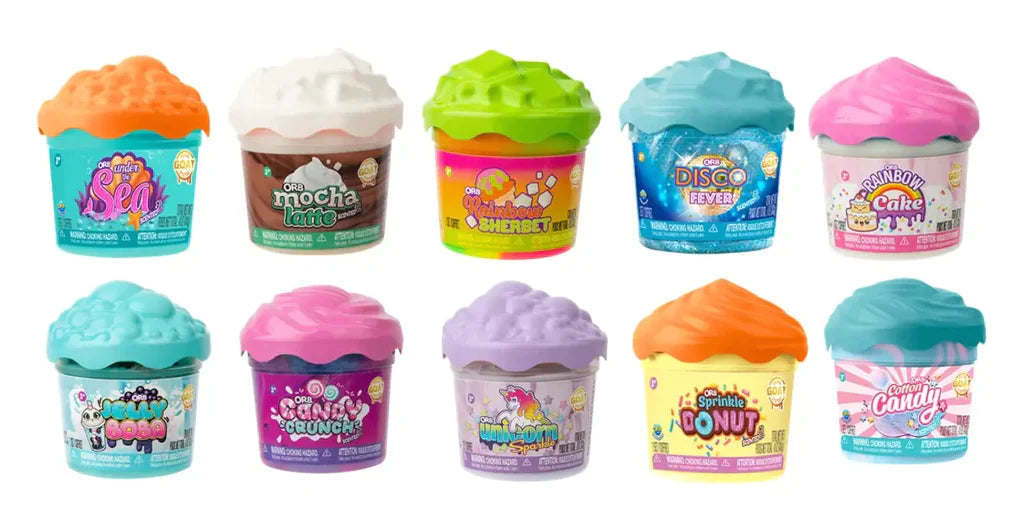 Orb | Greatest Of All Time Slime
Orb™ goat slimi mega assortment is the pefect introduction to our top trending goat slimi collection. Features 11 different items of top trending slimi. Goat slime features, fun, colourful lids that showcase the textures of what's inside. Scented and include coordinating mix- ins ranging from bingsu beads, bobba beads, sprinkles and more!
Size: 3.5oz. / 100g

Scented!

Includes fun mix-in's found inside the lid. 

Available styles: Jelly Boba, Mocha Latte, Rainbow Cake, Ice Cream Fluff, Disco Fever, Cotton Candy, Under the Sea, Sprinkle Donut, Unicorn Sparkle, Candy Crunch, and Rainbow Sherbet
Each sold separately. Style will be chosen at random. 
Recommended for ages 5+. 
Orb | Greatest Of All Time Slime