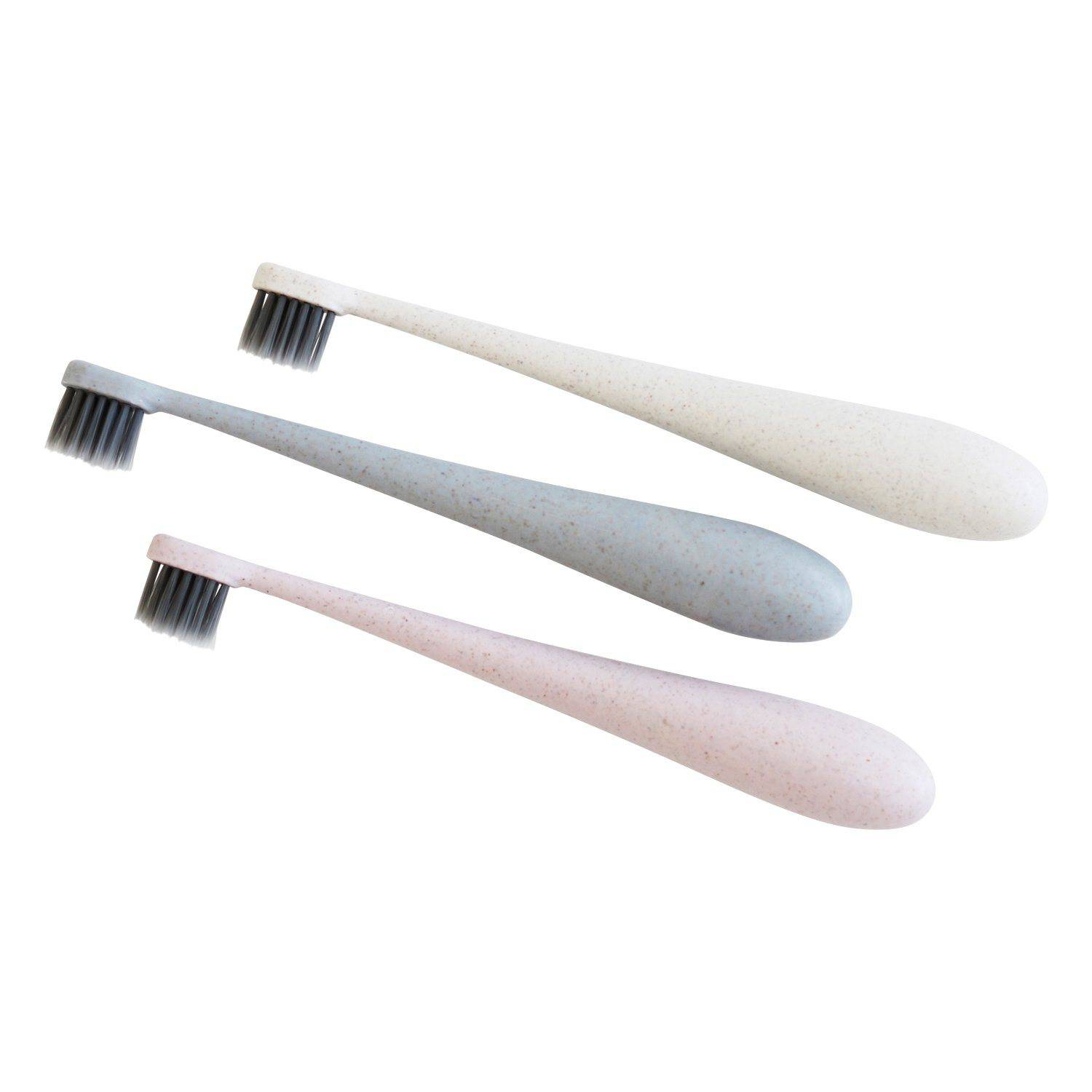 Glitter & Spice Modern Wheat Straw Toothbrushes
KIDS WHEAT STRAW TOOTHBRUSH
Say goodbye to ugly and environmentally unfriendly toothbrushes!
Did you know that in the United States alone, it is estimated that approximately one billion plastic toothbrushes are thrown away every year, creating 50 million pounds of waste?
Our toothbrushes are made with 30% wheat stalk which makes them more eco-friendly than your average toothbrush! Our toothbrushes also do not include heavy metals and are non-toxic. Designed with little ones in mind, our toothbrushes have an extra thick handle for an easy grip. Equipped with super soft and fine bristles, our toothbrushes ensure a thorough clean that is gentle on gums.
Glitter & Spice Modern Wheat Straw Toothbrushes