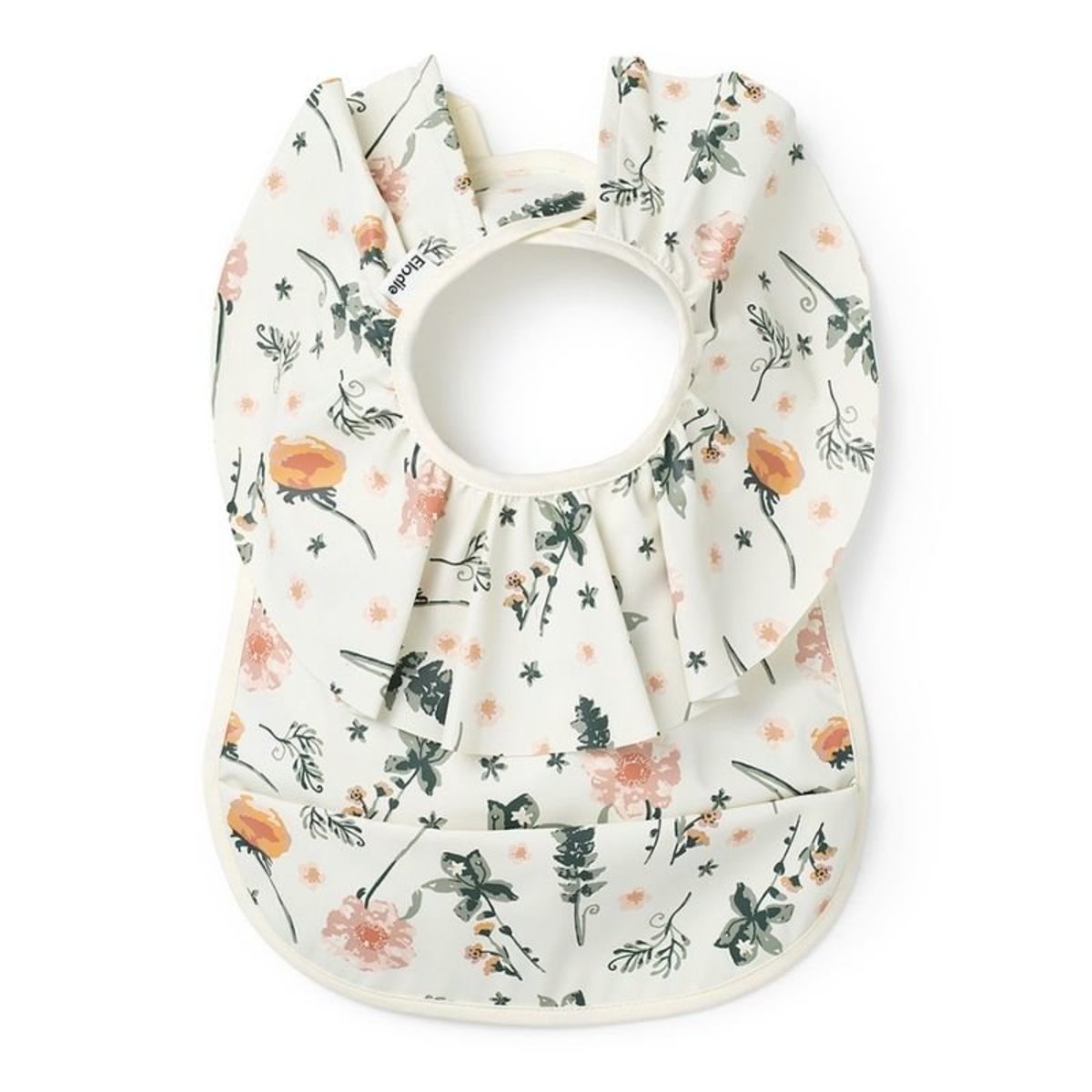 Elodie | Baby Bib - Meadow Blossom
Elodie Details' Baby Bibs are fast becoming a favourite with many parents. With their Oeko-Tex certified quick-dry material, perfectly smooth fit and attention to detail it's no wonder. Just rinse or wipe it clean after each use and it dries up in minutes, ready to go again.
Features:
The wide fit covers both shoulders and chest, and the flexible front pocket catches all spills or crumbs, resulting in less floor scrubbing.

Attaches in the neck with a large and soft Velcro.

Environmentally friendly and full off functions, but most important – you're little one can look great even while making a mess in the kitchen.
Specifications:
Suitable from 3 months

Material: 100% PU-treated Polyester and 100% free from PVC and Phtalates

Dimensions: Length from neckline: 22 cm, Width: 27 cm, Neckline circumference: 39.5 cm
Care Instructions:
Washing 40 degrees

Do not tumble dry
Elodie | Baby Bib - Meadow Blossom