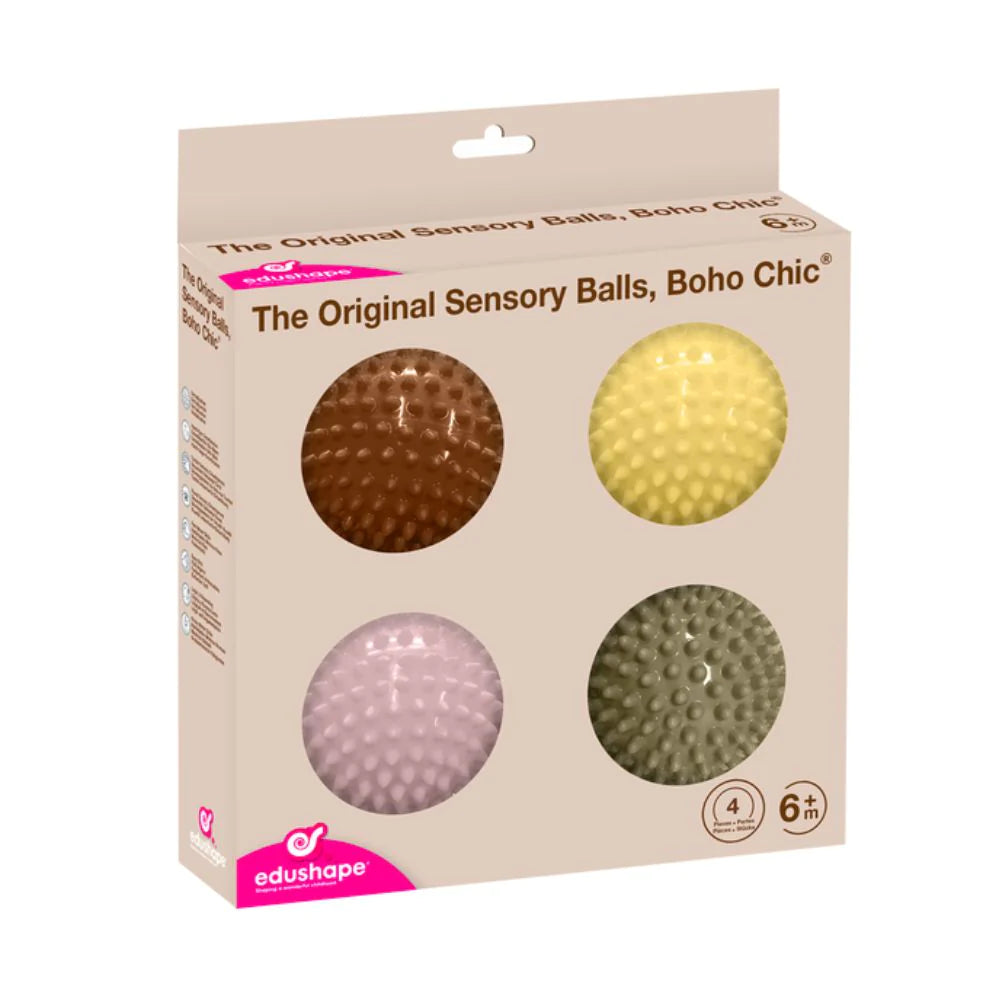 Edushape | Boho Sensory Balls
The Original Sensory Balls by Edushape are the highest quality Sensory Balls in the market. Edushape invented the world's first Sensory Ball in 1997 and has since launched over 20 different variations of the Original Sensory Ball with different colors, textures, and shapes.
These Original Sensory Balls are a set of four opaque 4" balls.
Age: 6+ months
Edushape | Boho Sensory Balls