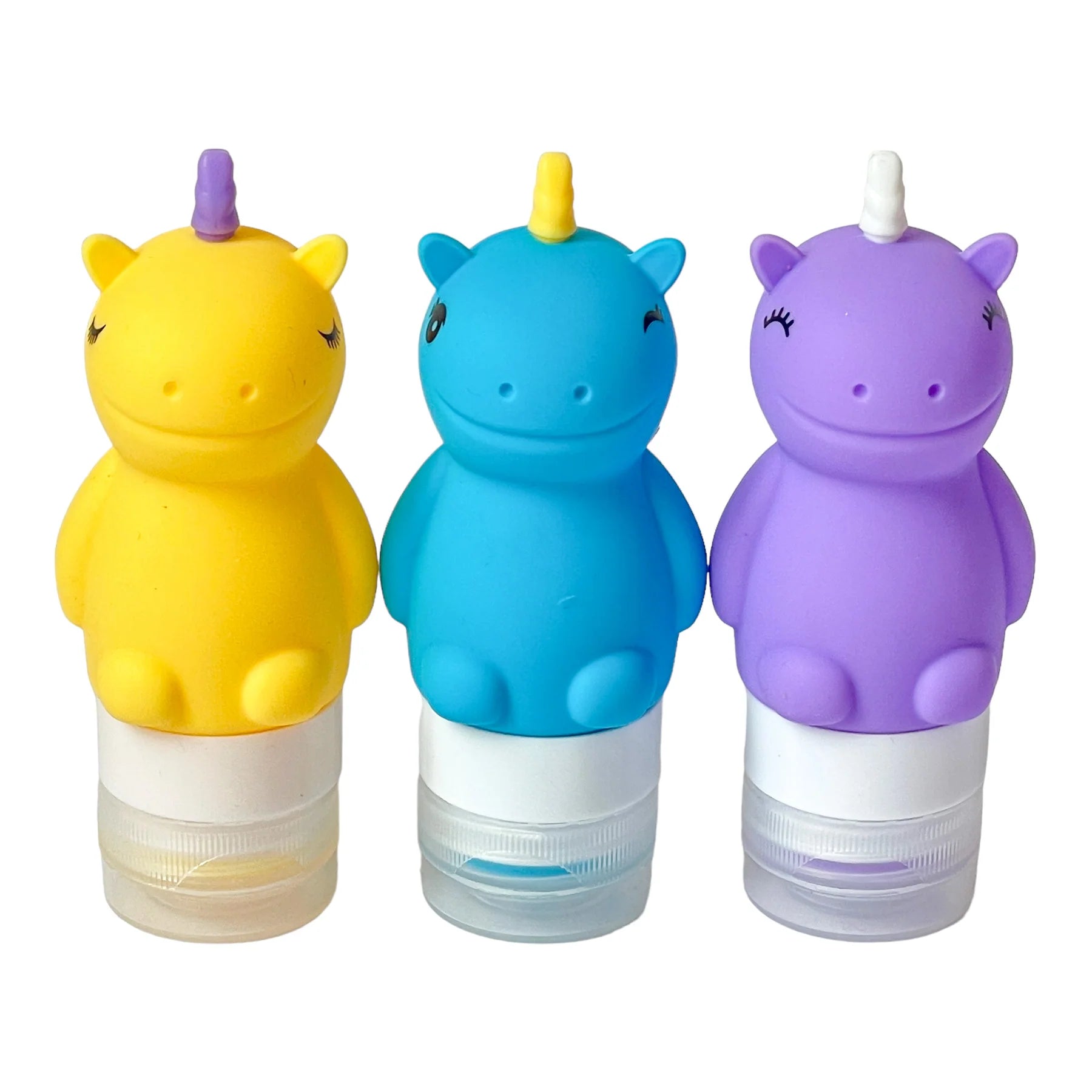 Yumbox | Condiment Squeeze Bottles Set - Unicorn
Set of 3 Unicorn shaped Leakproof Silicone Condiment Squeeze Bottles
SUPER CUTE! Transform mealtime into a magical experience with our Triplet Unicorn shaped squeeze tubes! These adorable containers are designed to bring a dash of whimsy to your little one's lunchbox.
Our bottles are crafted with kids in mind - they're easy to squeeze and totally leakproof, making them the ideal companion for lunches on-the-move and travel adventures. The thoughtful flip cap design ensures safety and cleanliness, making them perfect for carrying dressings, sauces, and condiments without any fear of spills or leaks, thanks to the no-drip valve.
Filling and cleaning these bottles is a breeze with the removable cap and wide opening. Crafted from premium food-grade silicone, these bottles are not only BPA-Free but also designed to last.
The compact size of these bottles ensures they fit comfortably in Yumbox Original, Panino and Tapas size lunchboxes. For an even more efficient use of space, you can pack these squeeze bottles in your lunch bag alongside your Yumbox, leaving more room for nutritious snacks!
Product Care Instructions: These bottles are top-rack dishwasher safe for easy maintenance.
Volume: Each bottle has a 2 oz capacity.
Dimensions: Each bottle measures 4.5 (h) x 1.75 (w) inches (with cap on)
This set includes 3 bottles, each one in a delightful color - Purple, Yellow, and Aqua.
Make lunchtime fun with our Triplet Unicorn Leakproof Silicone Condiment Squeeze Bottles!
Yumbox | Condiment Squeeze Bottles Set - Unicorn