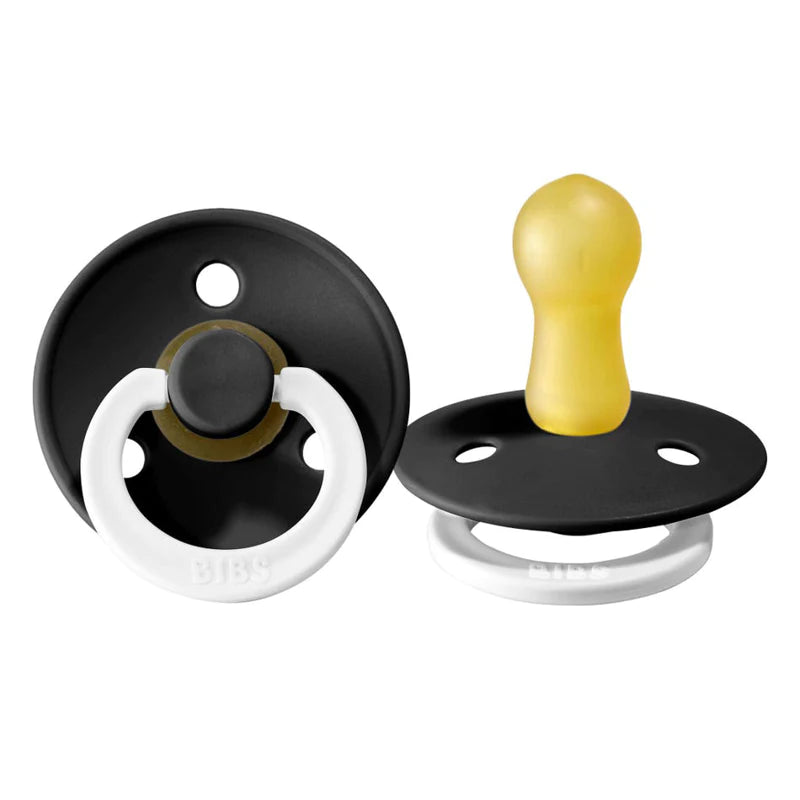 BIBS | Glow in the Dark Pacifiers - Black
A Glow In The Dark version of the fan favourite BIBS pacifier! Never lose babe's pacifier in the dark again. A favorite for both moms and babies for over forty years, the bibs natural rubber baby pacifier allows your child to self-soothe by exercising their instinctive sucking instinct in the most natural way possible, by mimicking both the shape and soft materials of mothers' breast. Their classic appearance captures a look that's both timeless and elegant.
Trendy pacifier from the Danish brand Bibs.
This version has a white pacifier ring that glows in the dark!
Made from soft natural rubber and has a round shape that many children prefer.
The shield itself bends slightly outwards so that the skin around the mouth does not get irritated.
Round suction pad in soft natural rubber latex
Free from BPA, PVC and phthalates
Always sterilize each pacifier before use.
For hygienic reasons we recommend discarding pacifier after 3-4 months.
Bibs pacifiers are made with natural rubber and may expand with use.
BIBS | Glow in the Dark Pacifiers - Black