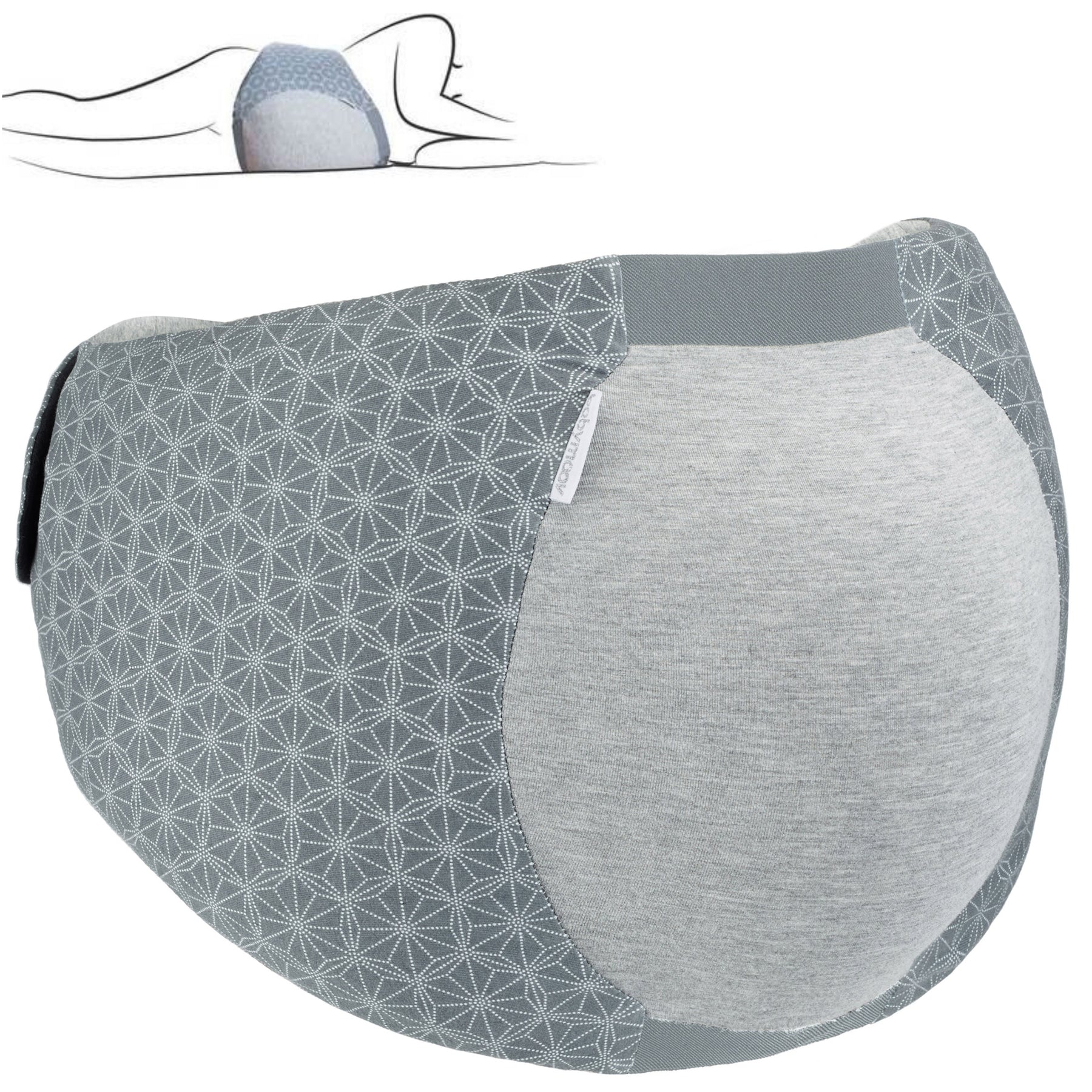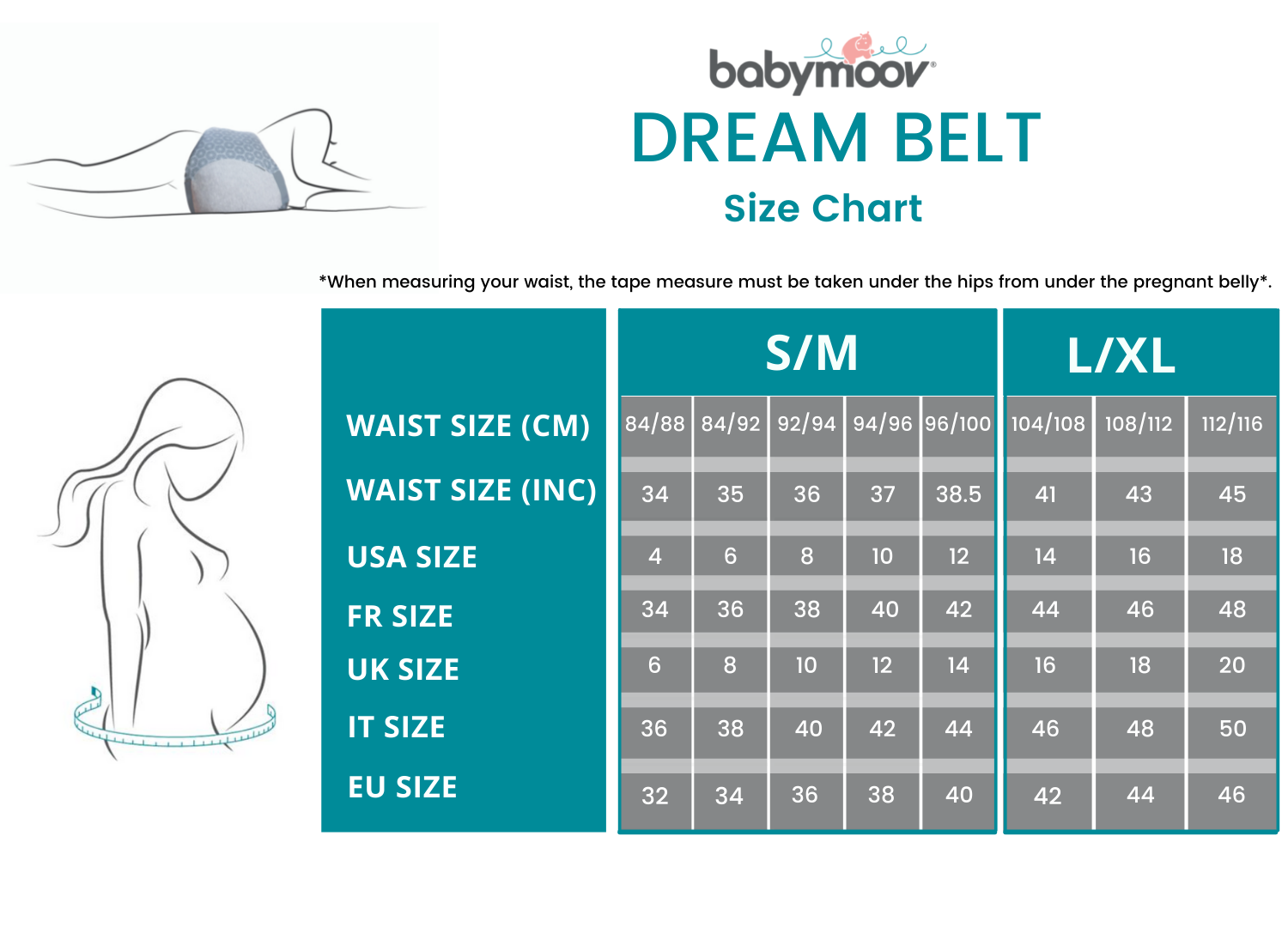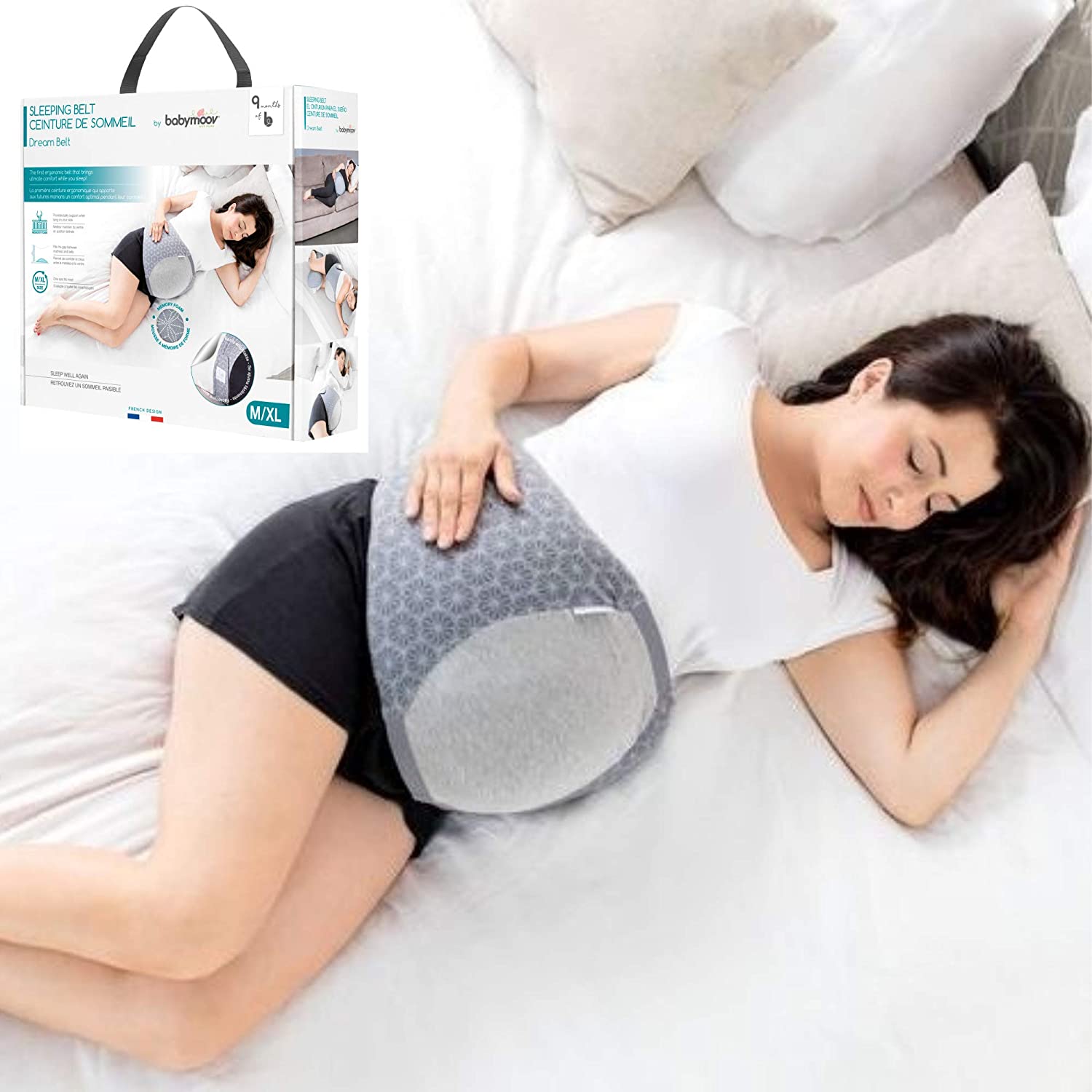 Babymoov | Pregnancy sleeping belt
Award-winning pregnancy belt for the sleep you deserve! 
Made in Europe, designed by midwives, and Oeko-Tex certified.
Dream belt doubles as a pregnancy pillow.

Here to give you a peaceful and restful night's sleep.
No more adjusting your pregnancy pillow; The dream belt supports both sides.
Fills the gap between your mattress and your hips, stomach, and back.
Memory foam supports each side for maximum comfort. 
The material grows with you from 0 - 9 months. 
Breathable cotton fabric to keep you cool and comfortable. 
Organic, made in Europe, and Oeko-Tex certified pregnancy pillow.
Two sizes available-see size chart
Babymoov | Pregnancy sleeping belt