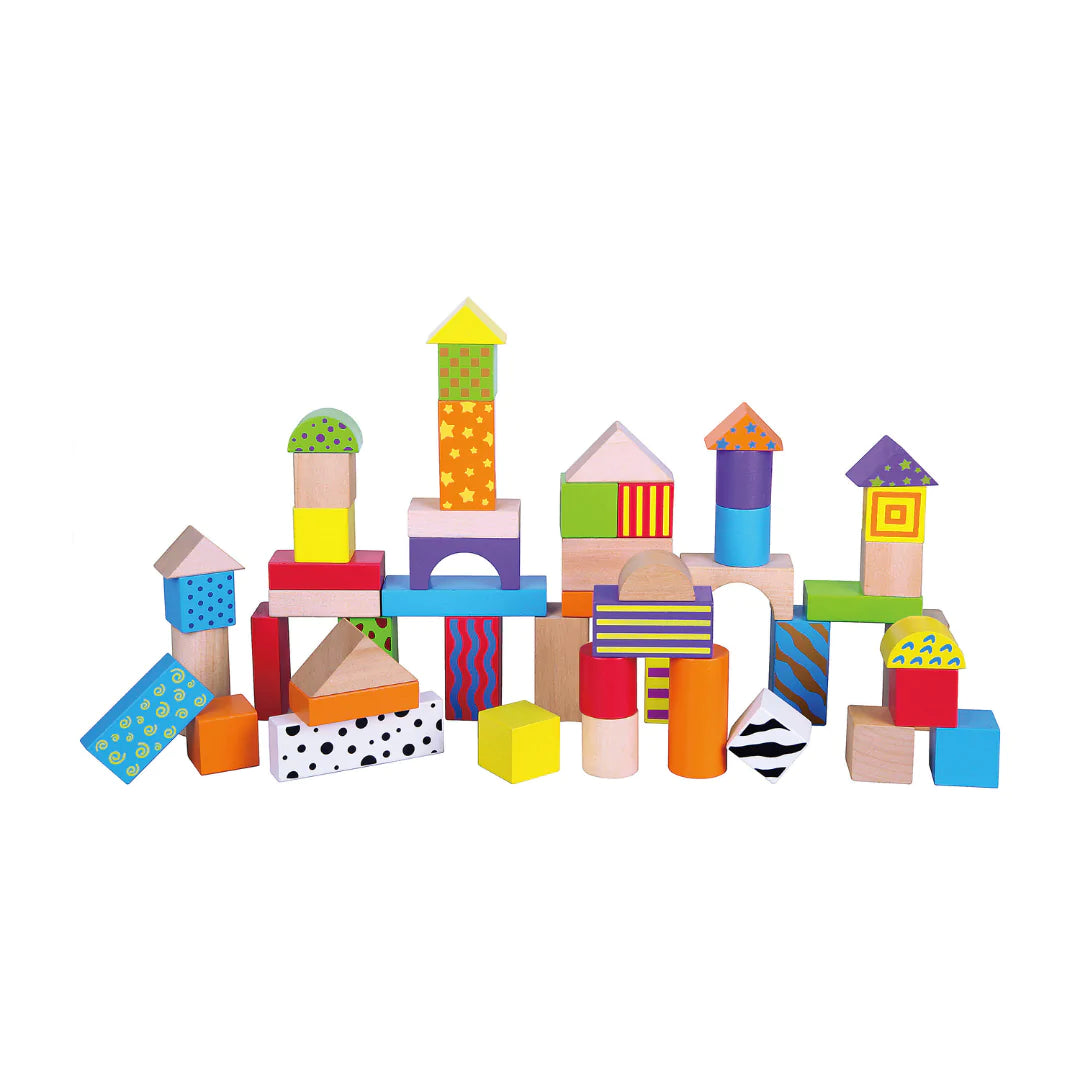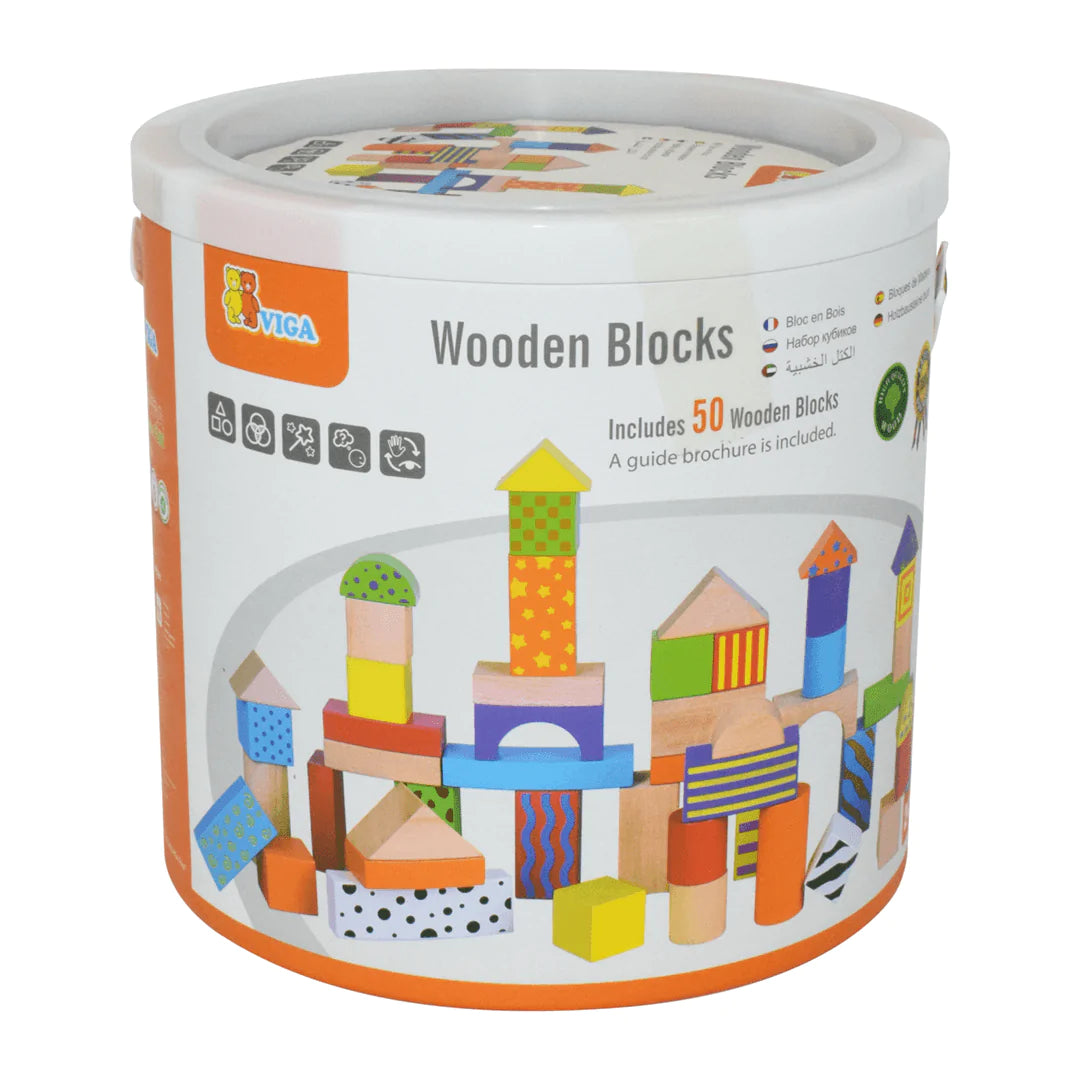 Easy for little fingers to grasp, these brightly coloured wooden blocks stimulate creativity and develop basic motor skills. Children can build anything that they can imagine with the assorted wooden blocks. This set comes in a handy tub with lid so when not in use, blocks can be neatly stored away!

Contains 50 wooden pieces. Assortment of sizes and shapes. Assortment of natural, painted and hand painted coloured wooden blocks. 
Size of tub : 18cm x 18cm x 17cm 
Blocks vary in size. 
Size of rectangle block : 6cm x 3cm x 3cm 
Age : 2 years +