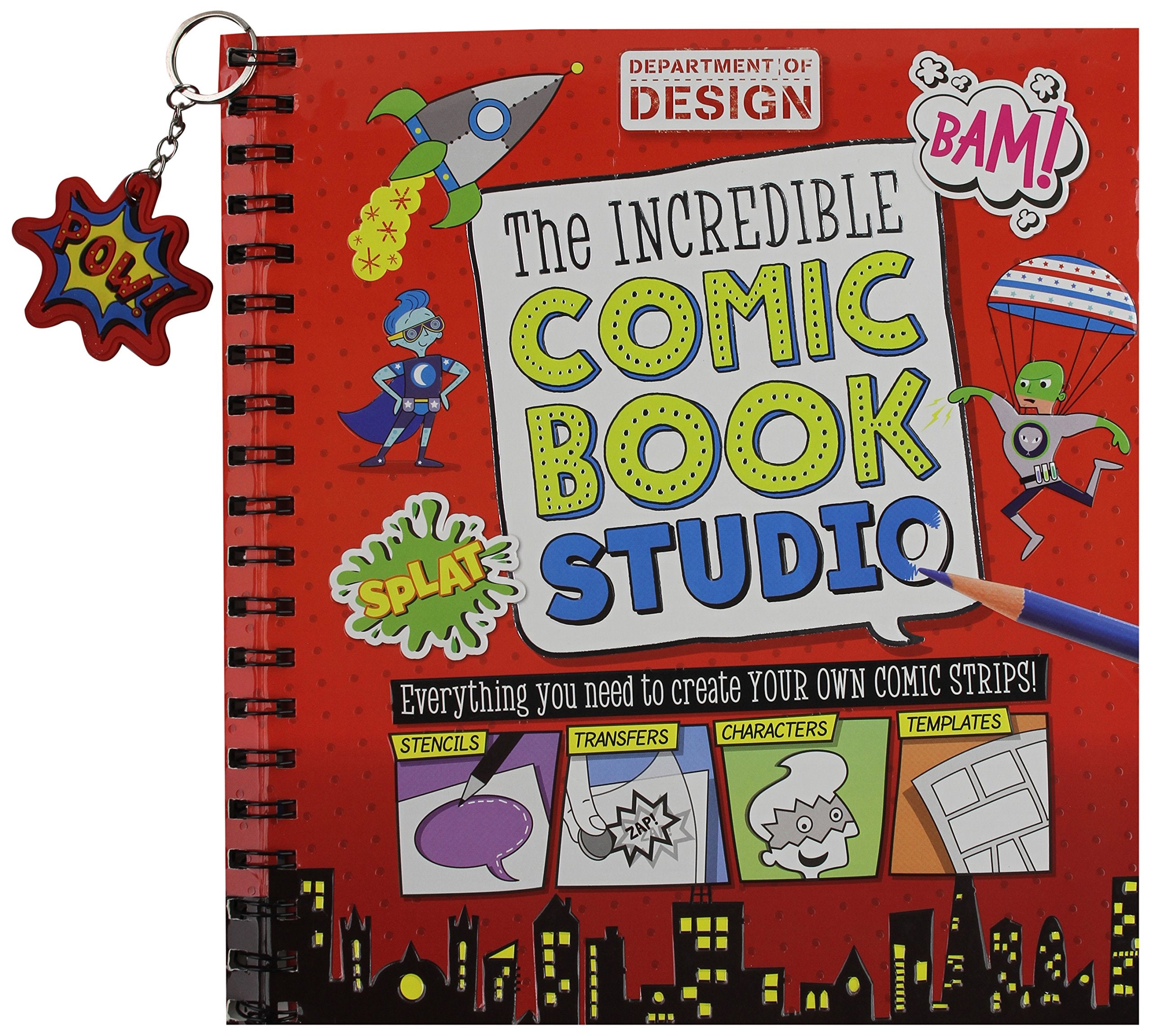 The Incredible Comic Book Studio
This fun-filled book is packed with comic-themed activities, hints, tips and all the tools you need to become a master comic-book designer yourself!
Complete fun activities, like quizzes and fill-ins, as you design your heroes and villains and develop your stories!  Then even less confident artists can become comic-designing masters as they use their stencil sheets to build characters, vehicles and much more! Finally, artists can use the rub-on transfers to give their comics a professional edge!  
This spiral bound book has 68 pages and measures:  25.5 x24 x 1.5 cm.
The Incredible Comic Book Studio