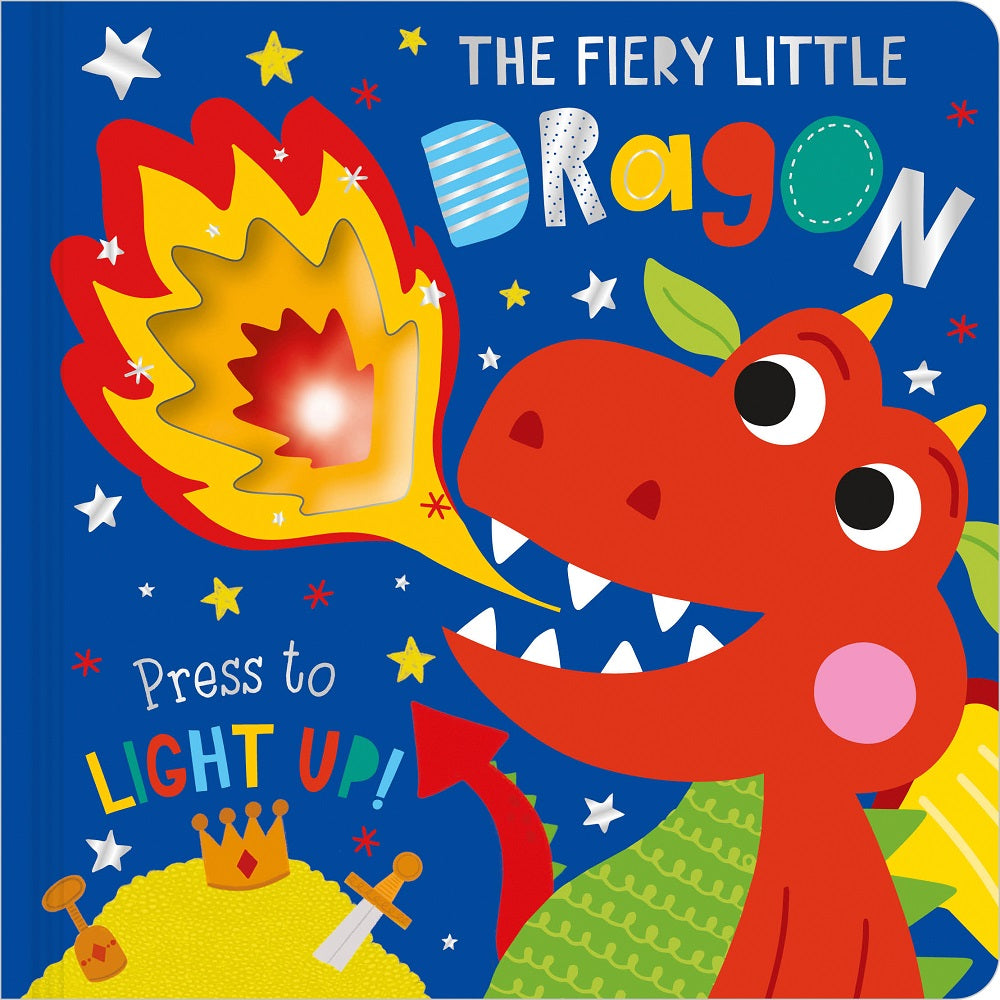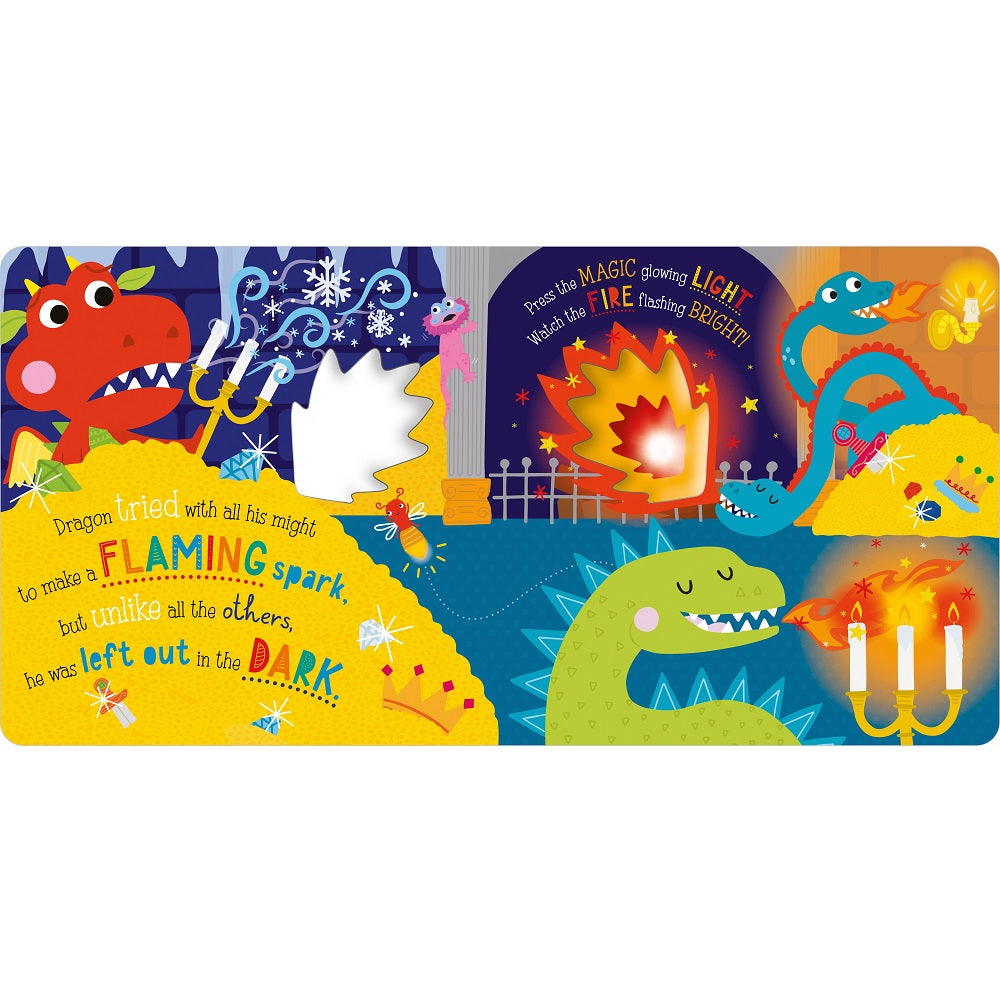 The Fiery Little Dragon Book
Dragon dreams of breathing fire. Can a magical new friend help make his wish come true? Find out in this heartwarming book with a flashing fire-shaped light to keep little eyes glued to each page.
12 page cased board book with a flashing light die-cut through to the cover. Dimensions of Book: 7.3 x 7.3 x 0.8 inches. For newborns +.
The Fiery Little Dragon Book