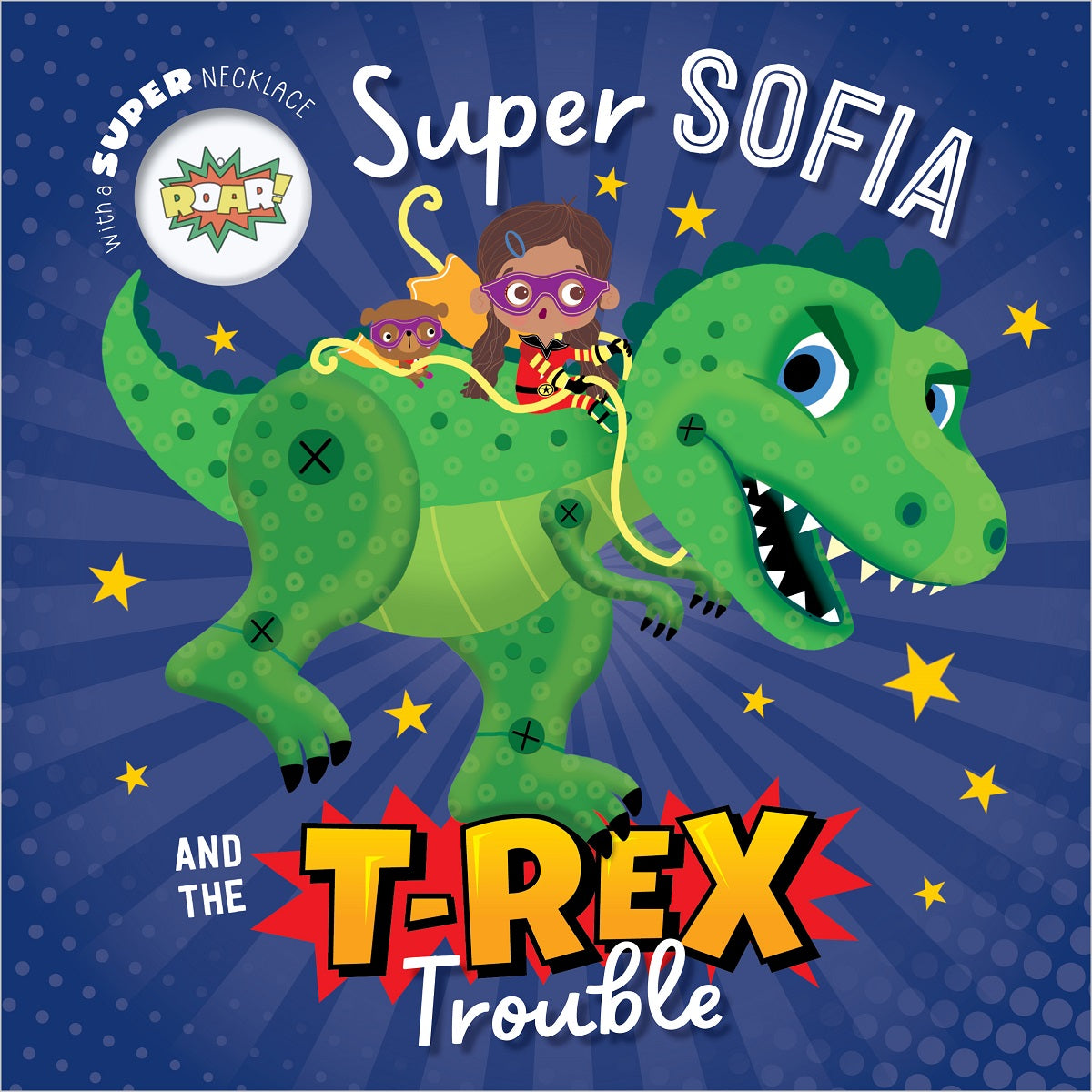 Super Sofia and the T-Rex Trouble Book
Sofia's trip to watch her favorite dinosaur show turns into an unforgettable adventure when a new dinosaur goes out of control! As panic grips the studio and prehistoric peril takes over, Sofia discovers her surprising superpowers! But will they be enough to tame the dastardly dino and persuade roarsome rivals to work together? Join Super Sofia and her trusty sidekick in this action-packed story with a cool superpower necklace, all about overcoming problems and discovering the superpowers inside you.
32 page paperback book with a necklace on the cover. Dimensions of Book: 8 x 8 x 0.2 inches. For ages 3+.
Super Sofia and the T-Rex Trouble Book