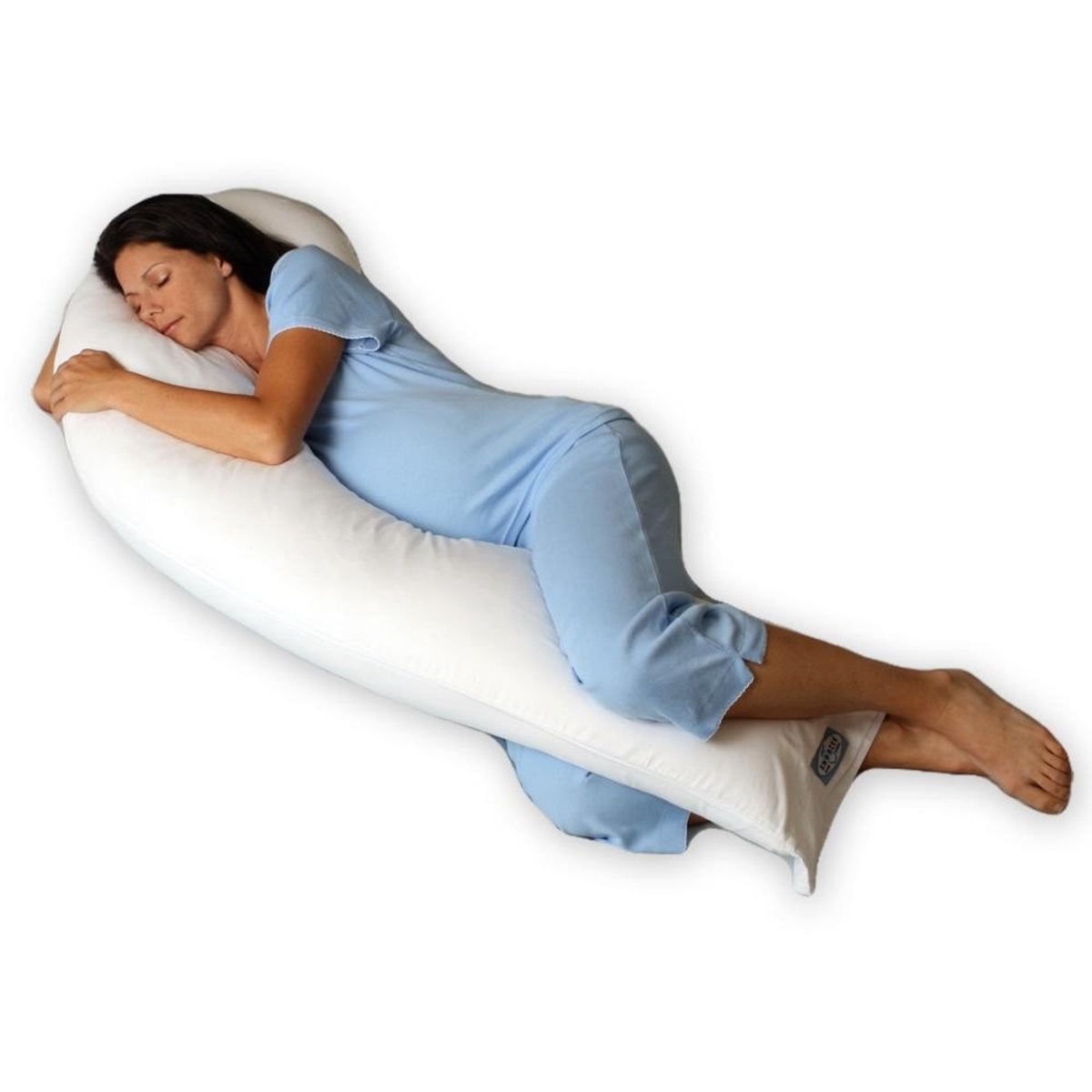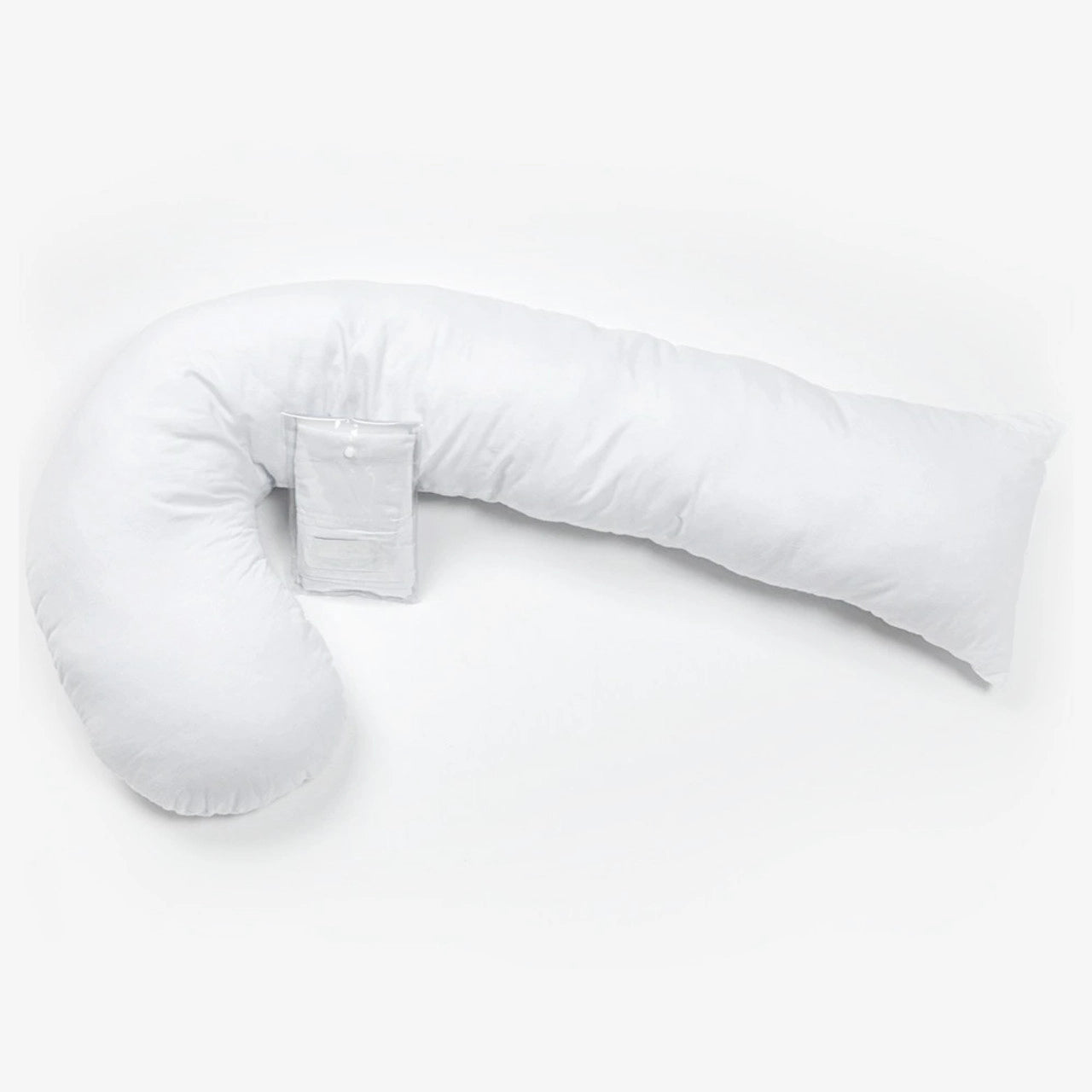 Snoozer | Dreamweaver Full Body Pregnancy Pillow
The DreamWeaver™ caresses the curves of your body in all 4 basic sleep positions and provides the support of three pillows in one proven ergonomic design. This design allows your body to move during the night between your preferred sleep positions and always provides the support you need.
The DreamWeaver™ is a homeopathic solution for pregnancy discomfort, back pain, arthritis, injury recovery, and anyone in need of prolonged levels of deep sleep.
(Includes: 200 TC - 100% Sateen Cotton Case)
- Doctor recommended
- Improves sleep quality
- Enhances muscular relaxation
- Promotes healthier circulation
- Promotes proper spinal alignment
- Reduces head, neck and back strain
- Minimizes pillow repositioning
- Reduces tossing and turning
- Great bed and couch lounger
- Comforel™ Brand Synthetic Down
- 100% Machine washable
- Made in Canada
Snoozer | Dreamweaver Full Body Pregnancy Pillow