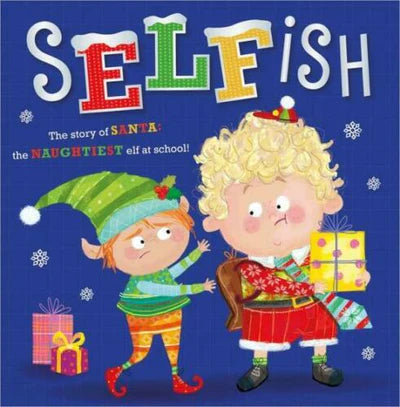 SELFISH: THE STORY OF SANTA: THE NAUGHIEST ELF AT SCHOOL
When Santa was little, he wasn't the jolly man we know today.
In fact, he was the most sELFish elf at school!
He never let the other elves play with the toys he invented, and he never thought of anyone except himself.
So, how did Santa go from naughty to nice?
Find out in this funny festive tale, full of Christmas spirit!
SELFISH: THE STORY OF SANTA: THE NAUGHIEST ELF AT SCHOOL