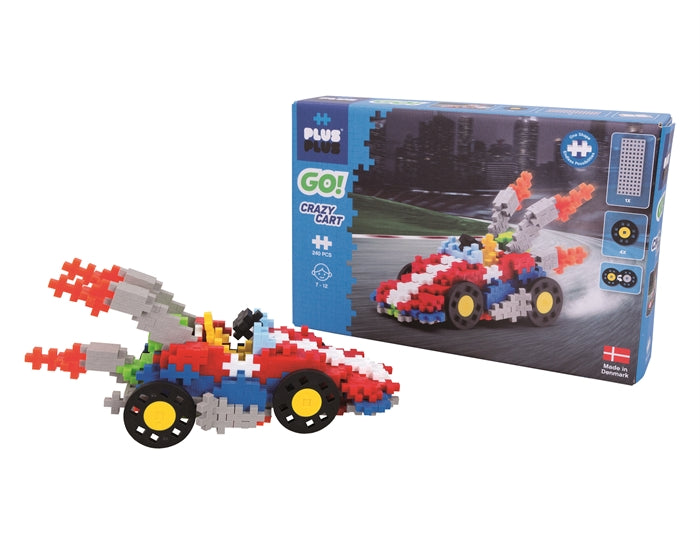 Plus-Plus | GO! Crazy Cart 240pc
Build your own Plus-Plus Go Crazy Cart! Set comes with 240 pieces, 4 reversible wheels and a baseplate chassis. A Guide Book gives step-by step instructions to build the car.
++
"Plus-Plus® is a creative construction toy for hours of play. Kids – both girls and boys, and their parents find joy in using their imagination to create colorful 2D puzzles and mosaics or build 3D creations together. A perfect educational STEM toy that stimulates fine motor skills, creativity, focus and patience! Plus-Plus®: One Shape – Endless Possibilities."
++
Designed and made in Denmark
BPA-free and phthalate-free
Each piece measures 20mm x 12mm
Plus-Plus | GO! Crazy Cart 240pc