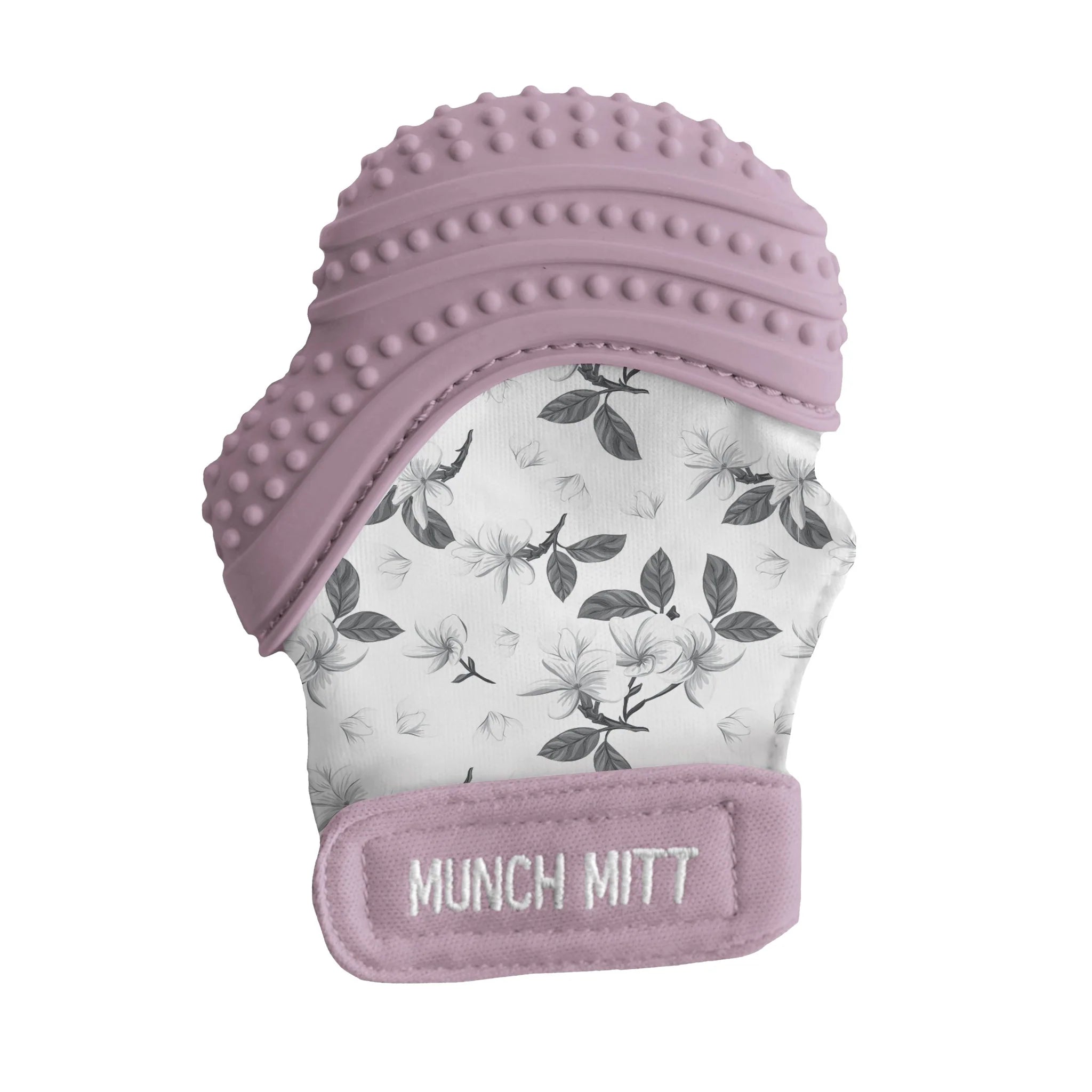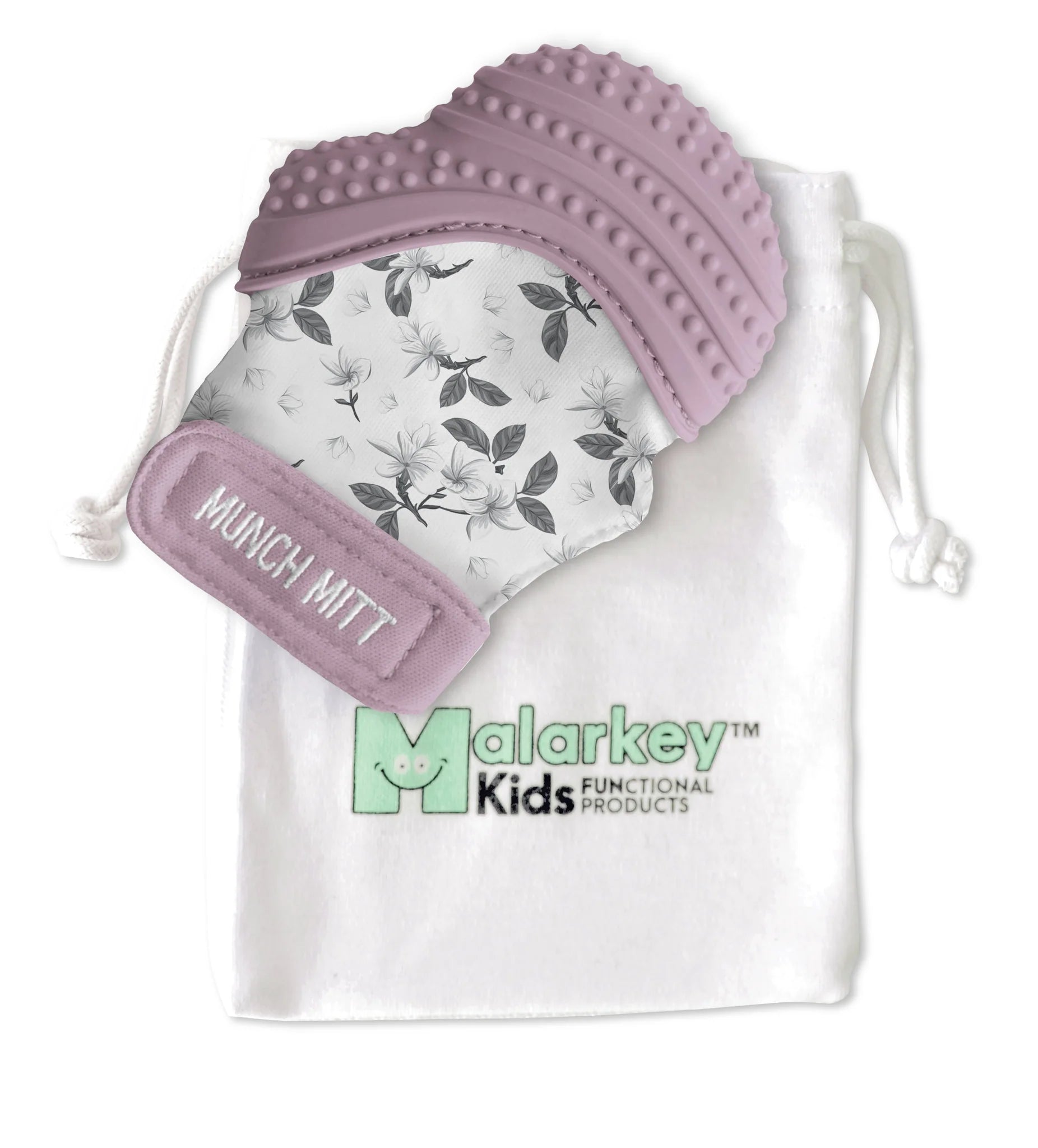 Malarkey Kids | Munch Mitt - Lilac Bloom
The Munch Mitt® Teething Mitten is a "handy" teething solution that prevents the constant dropping of teething toys. It provides easy access pain relief for teething babies who are still learning consistent grip and direction and protects the hands from irritation due to chewing.
Safe & High Quality:
The Munch Mitt® teether is made with BPA and phthalate-free, food grade silicone and soft, breathable, water resistant fabric. MunchMitt® has been tested by Intertek to ensure it meets or exceeds all federal safety requirements, including Consumer Product Safety Commission ("CPSC") standards, American Society for Testing and Materials ("ASTM") regulations, and the most current Consumer Product Safety Improvement Act ("CPSIA") in both the US and Canada.
Features:
A textured flexible silicone teether surface provides soothing teething relief.

Easy hand to mouth access for baby.

Secure adjustable strap.

Protects baby's hands from excess saliva and chewing.

Interchangeable - can be worn on whichever hand baby prefers.

The Munch Mitt® Teething Mitten will keep your baby entertained with its crinkle noise, black and white pattern and bright, colourful enhancements.

Hands-free teether for parents and great for travel in the stroller or car seat.

Comes with a wash/travel bag.

Designed for babies up to age 12 months of age.

Suggested wear use is 3-8 months of age.
Cleaning and Care Instructions:

Wash and dry fully before first use.

Wash mitt and bag (if used for storage) regularly between uses to remove all saliva, milk/food residue from fabric.

Quick hand clean - Scrub any area that has come in contact with saliva with dish soap and hot water.

To Dry - Ring it out and dry in dryer OR open mitt and let air dry fully (preferably in sunlight).

Full wash - Can be hand washed or machine washed (in or out of bag provided) on a gentle cycle.

To Dry - Remove mitt from bag and open as much as possible, machine dry both bag and mitt on low/med. heat, gentle cycle and/or air dry fully.

Do not dry on very high heat or over-dry in dryer.

If mitt fabric is wet after use by baby, wipe off saliva, leave mitt out to dry fully before storing.

Never store mitt when damp after washing/use in any air tight place.

Discard mitt if it becomes very worn or damaged.
Malarkey Kids | Munch Mitt - Lilac Bloom