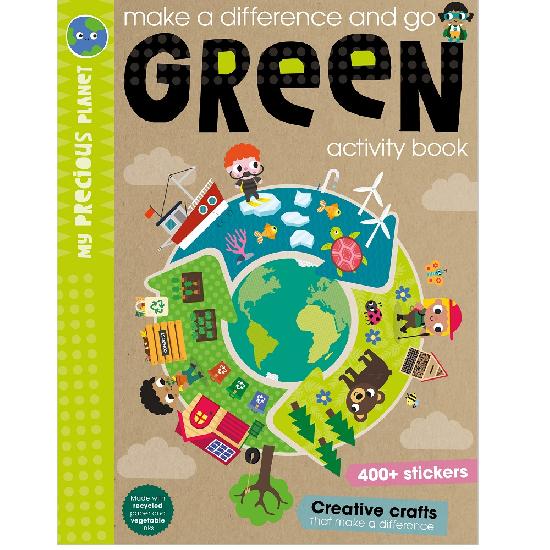 Make a Difference and Go Green - activity book
Developped with valued guidance from National Association for Environmental Education www.naee.org.uk Dr Clare Bastin, The Nifty Sustainability CIC www.niftysustainability.org.uk and Katie McGuire The University of Leeds Sustainability Service. Printed on recycled paper with vegetable inks.
SUITED TO AGES 5yrs+
From the My Precious Planet Series: Learn how you can make a difference with this sticker activity book, made from recycled paper. From respecting nature to understanding the importance of our oceans, this book shows little people what can be done to save our precious planet. Illustrations Scott Barker unless otherwise indicated. For ages 5+.
Make a Difference and Go Green - activity book