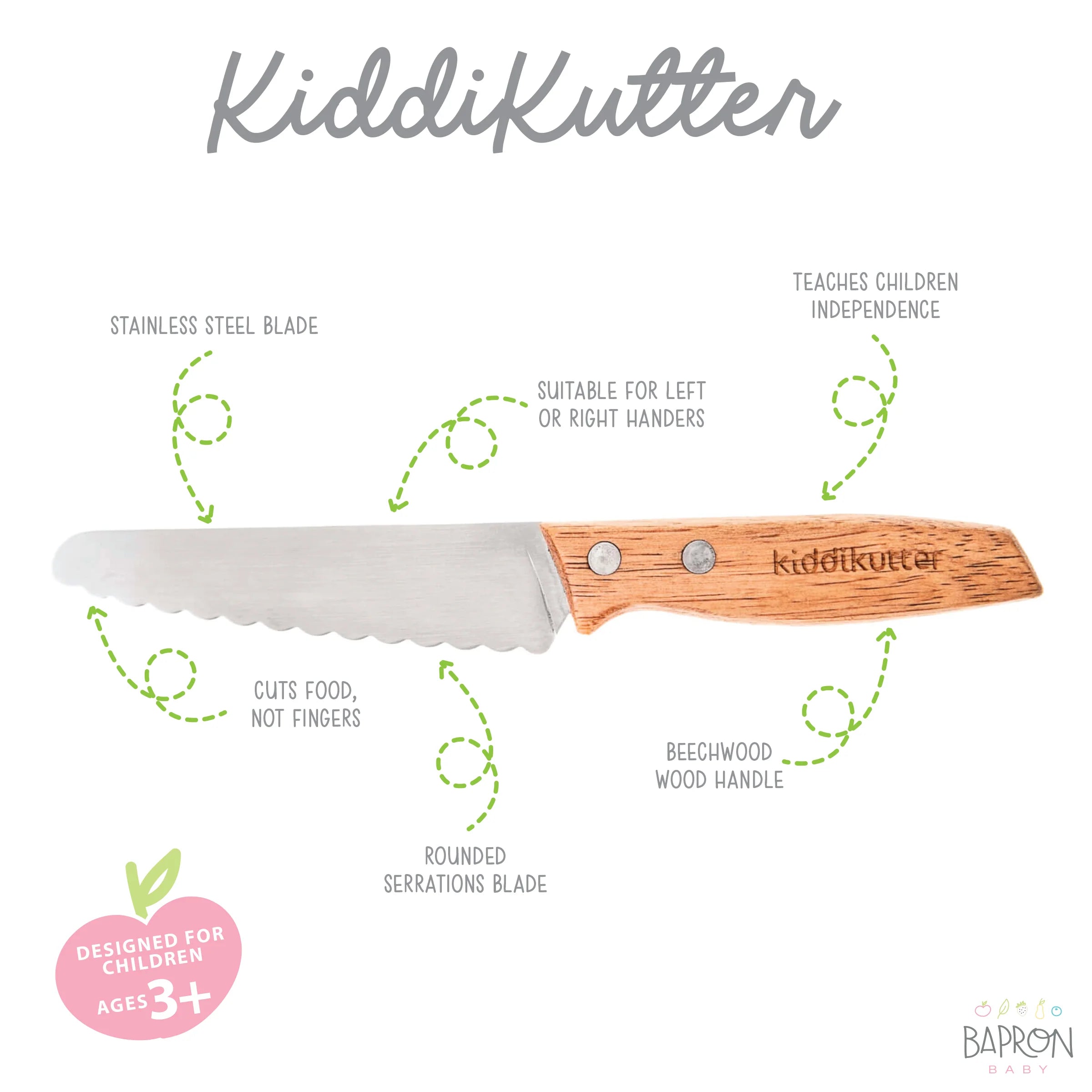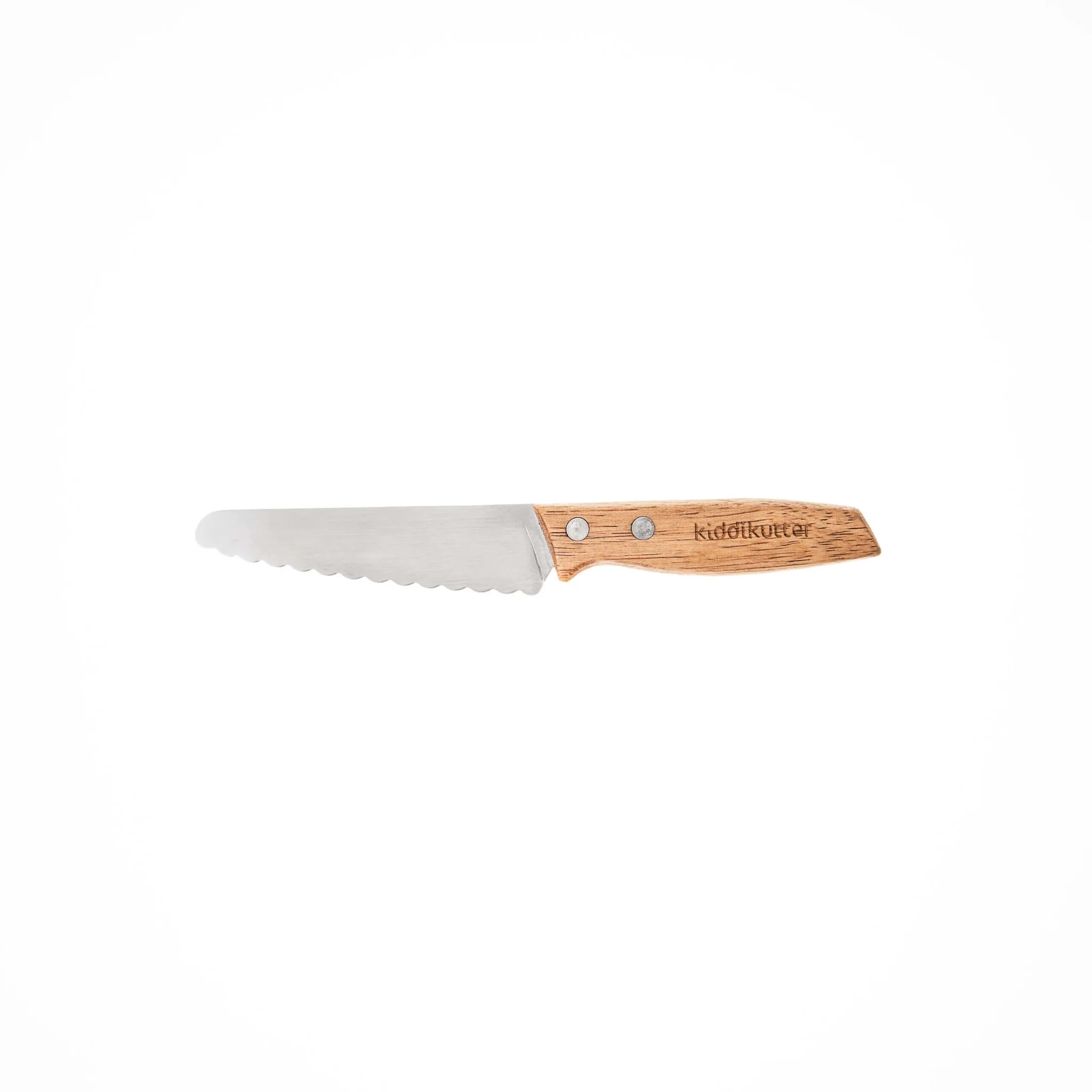 Kiddikutter | Child Safe Knife - Wood
For many years Kiddikutter knives have given children independence in the kitchen, now I'm so very proud to show you our brand new beechwood Kiddikutter knife.
Kiddikutter knives features a unique patented blade with rounded serrations that effectively cut through food, not skin. They work using a sawing motion that maintains contact with the food's surface, reducing the effort required to slice, dice and chop.
Made from a high-quality polished stainless-steel blade that's designed to last for years, with an attractive beechwood wood handle that's easy to hold, Kiddikutter enhances independence and self-confidence in your child.
Suitable for left or right handers.
Kiddikutter is completely food safe and hygienic.
Made from polished stainless steel with natural wood handle and packaged in a stylish eco box, Kiddikutter makes the perfect gift for any child and will be used everyday.
Handwash only
Blade length: 9cm, Handle length: 9cm, Total length: 18cm
Made of stainless steel blade with brightly coloured food-safe coating
Designed with rounded serrations that will cut through food but not your kids' fingers
BPA-free handle allows for better grip and control
Cuts both hard and soft food through a sawing motion
Fun way to help your children improve their motor and cooking skills without risking injuries
Makes a great and useful present for kids 3 years and older
Kiddikutter | Child Safe Knife - Wood