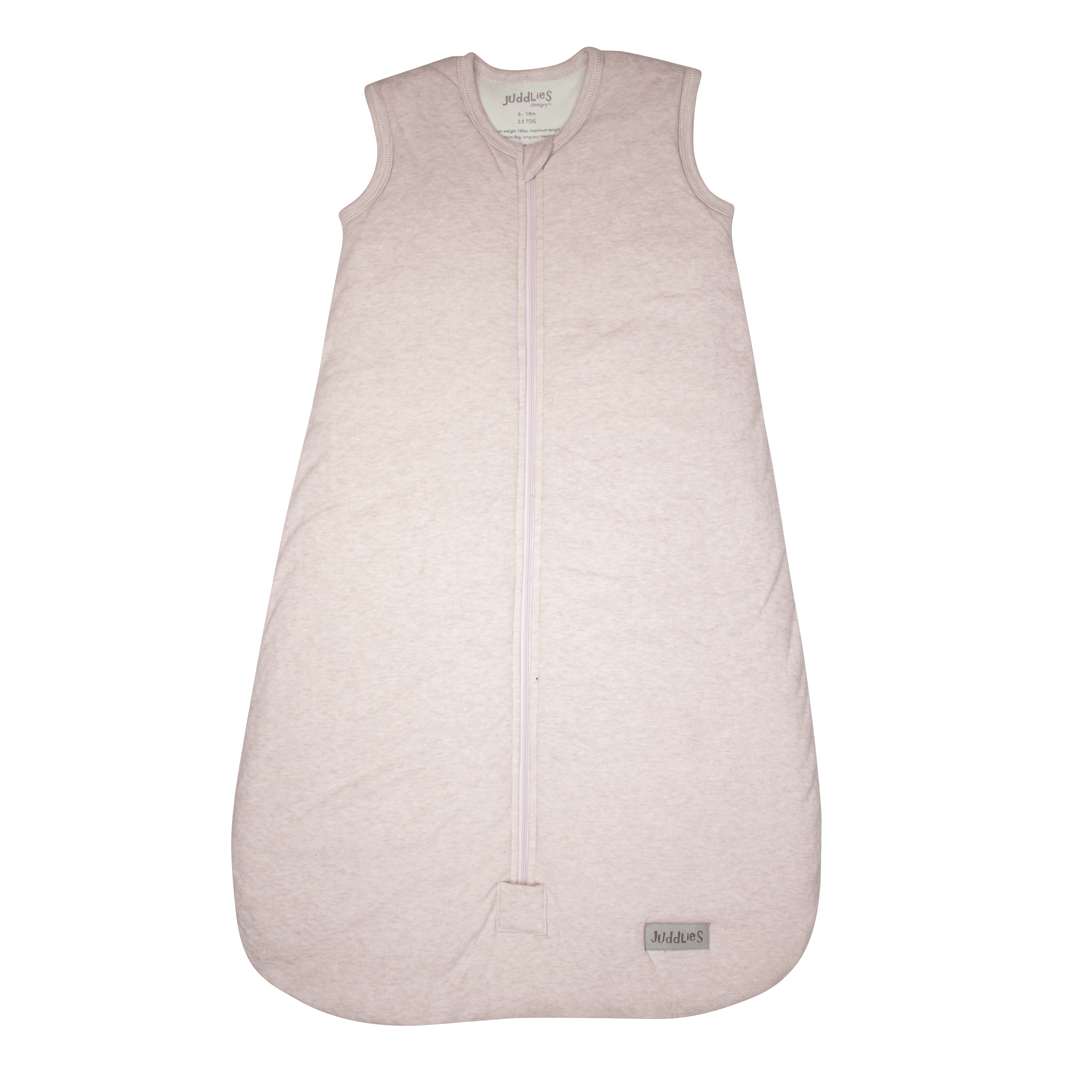 Juddlies | 2.5 TOG Breathe Eze Sleep Sack - Rosewater Fleck
Complete your nighttime sleep routine with Juddlies Breathe Eze 2.5 TOG Sleep Sack. Made with the same fabric you love from the Breathe Eze collection to keep your baby comfy all night. It's so soft that once you touch it, you know you want it for your baby!
Our improved construction now has the zipper opening from the bottom of the sleep sack, making the neck area unalterable to help keep the baby's head from slipping down into the sack. This safer design helps protect against the hazard of suffocation and is in compliance with the new EU law.
 Made from 100% premium cotton
New zipper opening away from the neck, and closes from the top to bottom to prevents the baby from slipping inside the sack.
Juddlies | 2.5 TOG Breathe Eze Sleep Sack - Rosewater Fleck