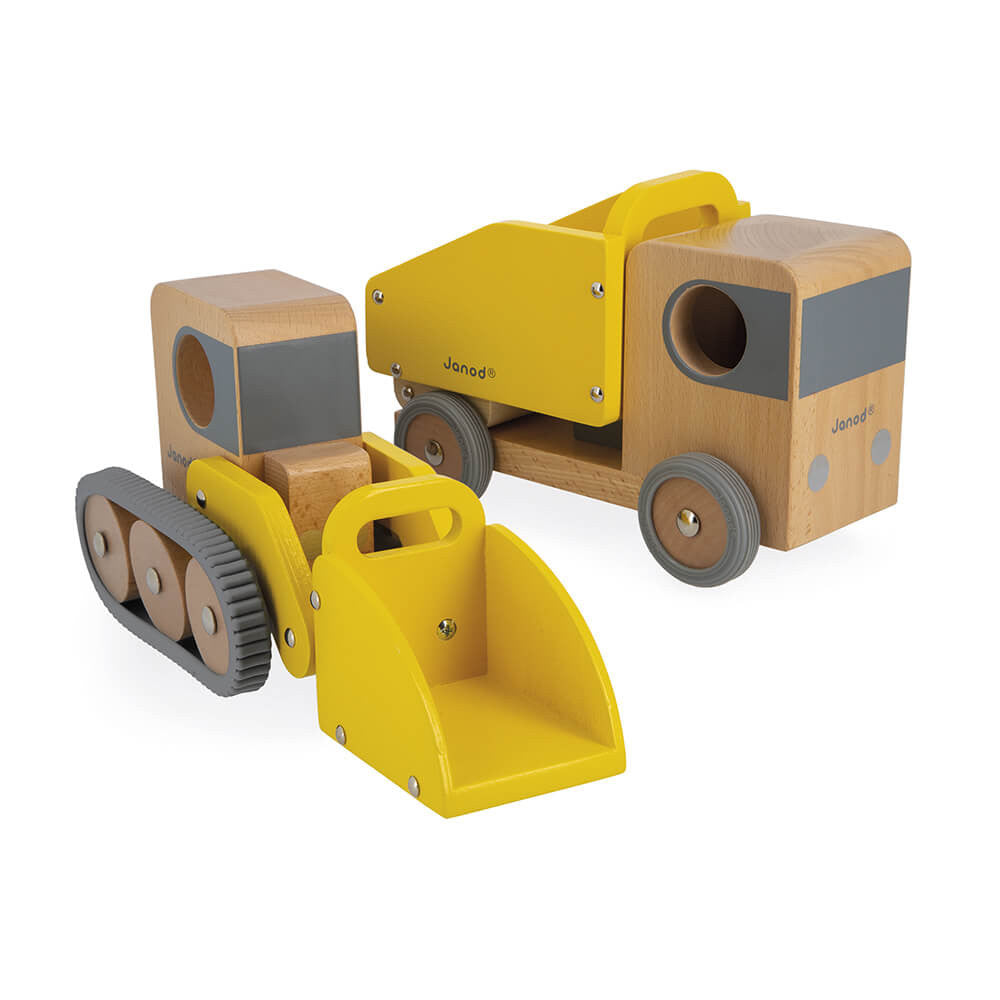 Janod | Dump Truck And Bulldozer
To become the best foreman on the construction site, you need: a digger and a dump truck! Composed of 2 essential vehicles for major works, this pretty solid wood set will delight all construction fans from the age of 2. The dump truck consists of a tipper in order to deposit the contents on the construction site. It is also equipped with silent rubber wheels. As for the digger, it is equipped with removable silicone tracks for easy maintenance of the truck. The bucket of the manoeuvrable digger is adapted to the tipper of the truck. This beautiful set allows children to develop their fine motor skills and imagination at their own pace. This toy is made from FSC®-certified wood and water-based paint in shades of bright yellow! These vehicles are large (digger 28.8 x 12 x 13.5 cm and dump truck 22.6 x 12 x 15.2 cm) and are therefore robust and easy to handle by small hands.
⛟ Bolid is a Janod collection designed for toddlers from the age of 2. All the products in this range are made from high-quality materials to provide you with solid toys!
Janod | Dump Truck And Bulldozer