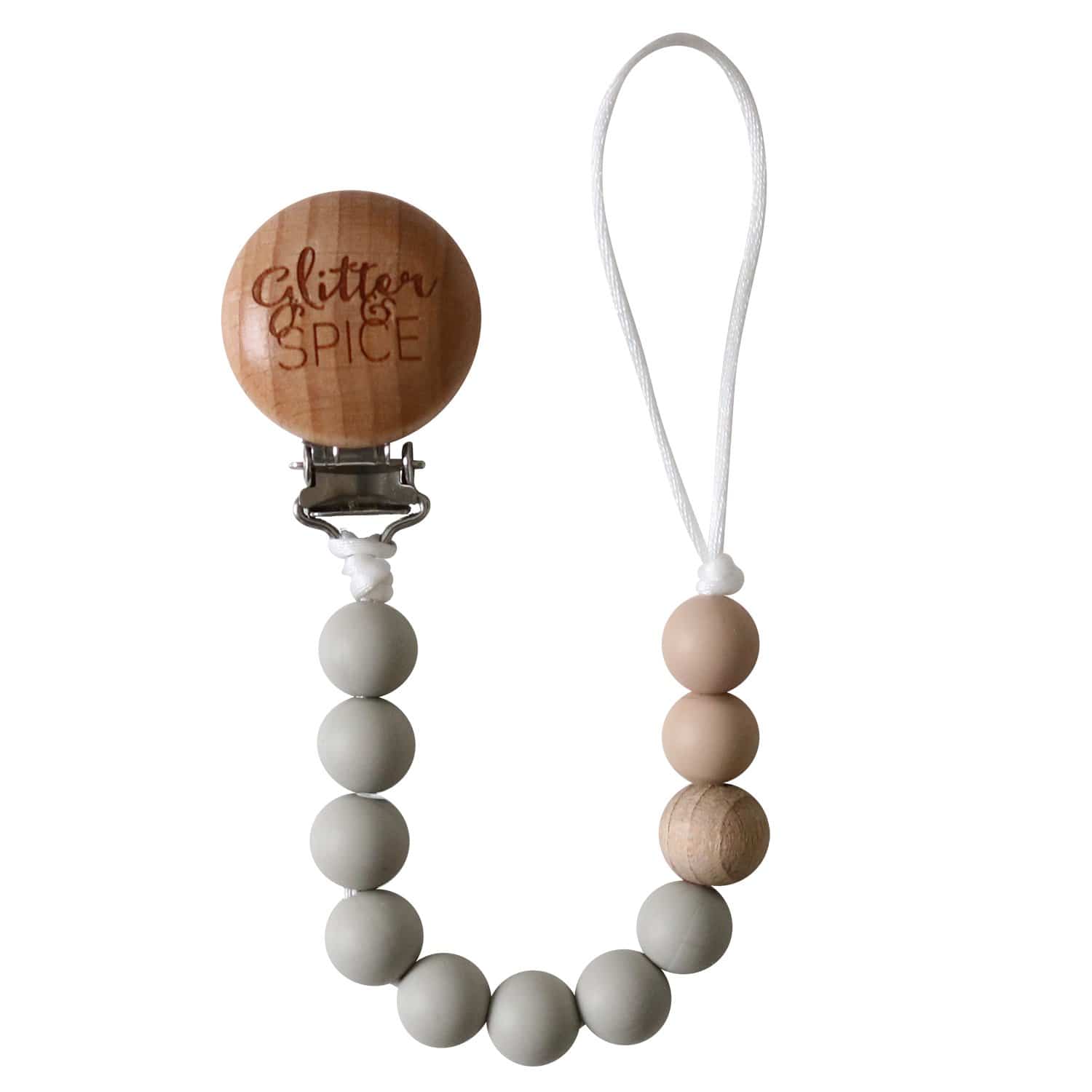 Glitter & Spice | Pacifier Clip - Frosty Gray
Glitter & Spice Pacifier Clips are designed with one thing in mind: to create a stylish, and chewable pacifier clip that keeps your favourite life-saving pacifier with your little one. You can also attach one of our popular teethers or silicone pacifiers on any of our Pacifier Clips!
Made from 100% food grade silicone, our products are free from harmful chemicals! Silicone's soft texture feels good on sore, teething gums, and our designs provides visual and tactile stimulations for babies.
Glitter & Spice | Pacifier Clip - Frosty Gray