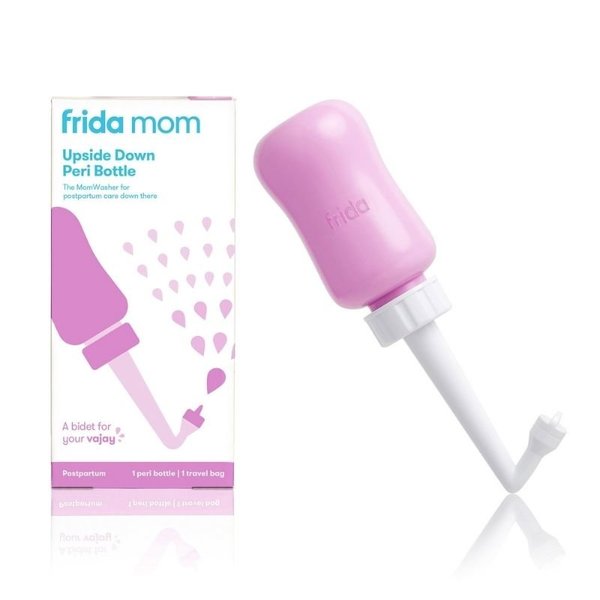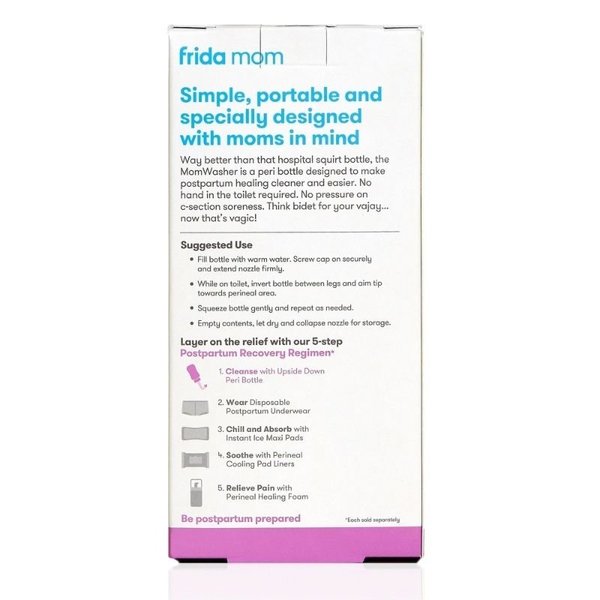 Frida Mom | Upside Down Peri Bottle
The simple, portable Upside Down Peri Bottle from Frida Mom helps keep your sensitive parts clean after giving birth. Ergonomically designed to make cleaning easier than standard hospital cleaning bottles! ​Toss the hospital peri bottle and get this bidet for your vajay by FridaBaby! It's the MomWasher for relief and postpartum care down there.
Features:​
The Upside Down Peri Bottle is Step 1 in the Frida Mom 5-step Postpartum Recovery Regimen
Ergonomic design, with angled neck to help you stay clean after giving birth 
Designed to be held upside down [avoiding the dreaded hand-in-toilet situation] 
The portable bidet holds 10 oz of water and comes with a waterproof storage bag for on-the-go​
C-Section Mamas - clean your vagina and incisions without pressure
Hospital Bag Essential! 
Use during the first post-delivery bathroom trips at the hospital and back at home. 
What's In The Box:
Peri bottle,
Waterproof travel bag
Specifications:
Holds 10 oz of water 

Add 1-2 drops of witch hazel [not included] for extra soothing relief

Frida Mom | Upside Down Peri Bottle