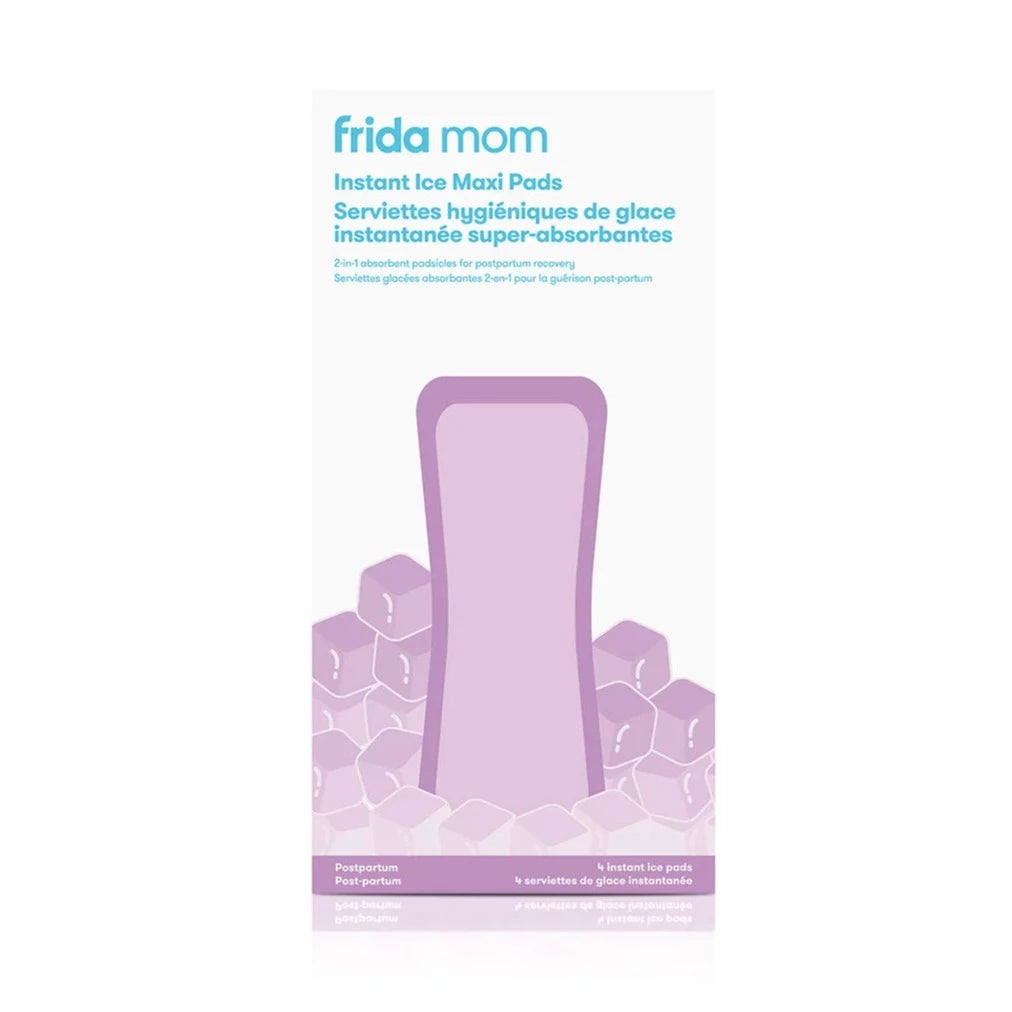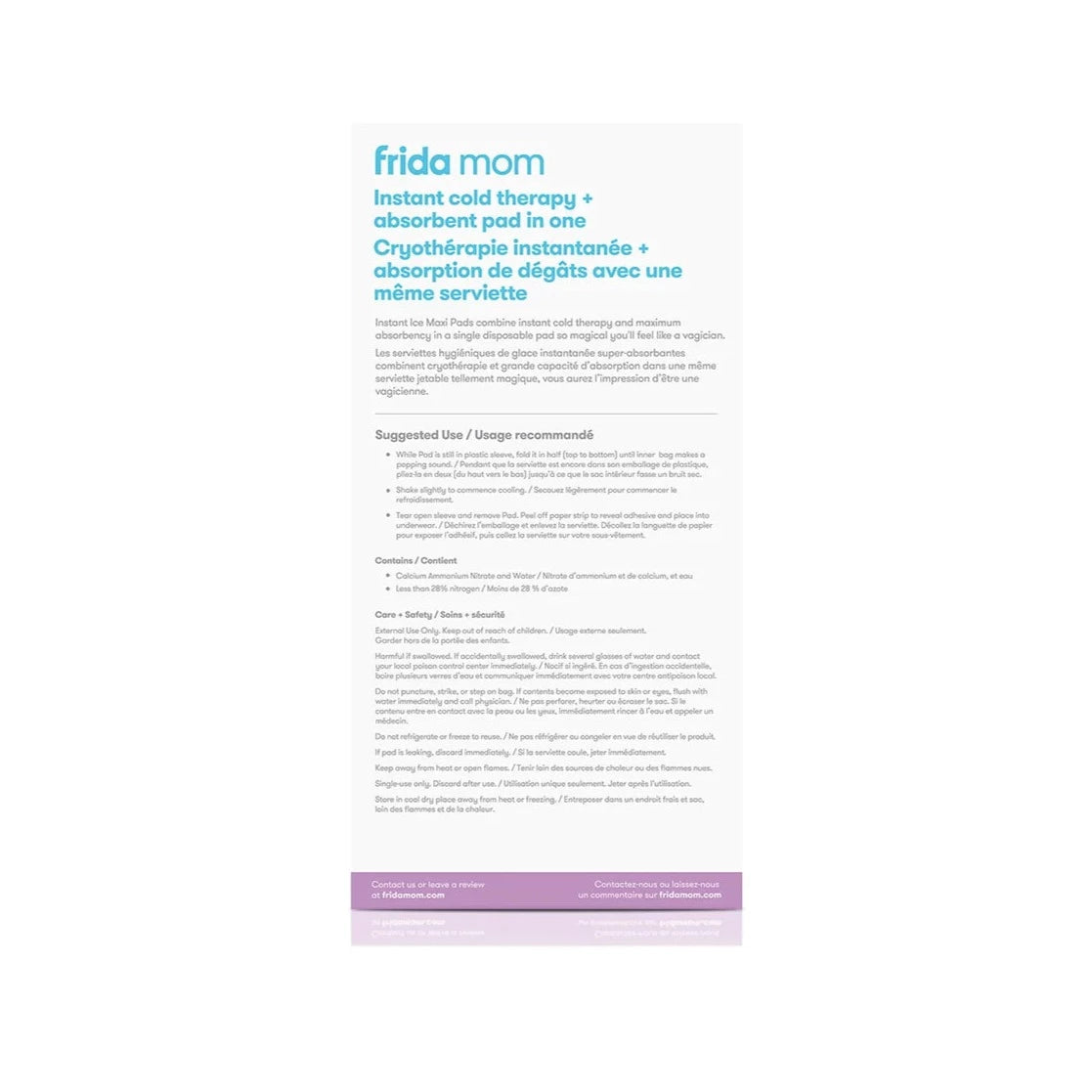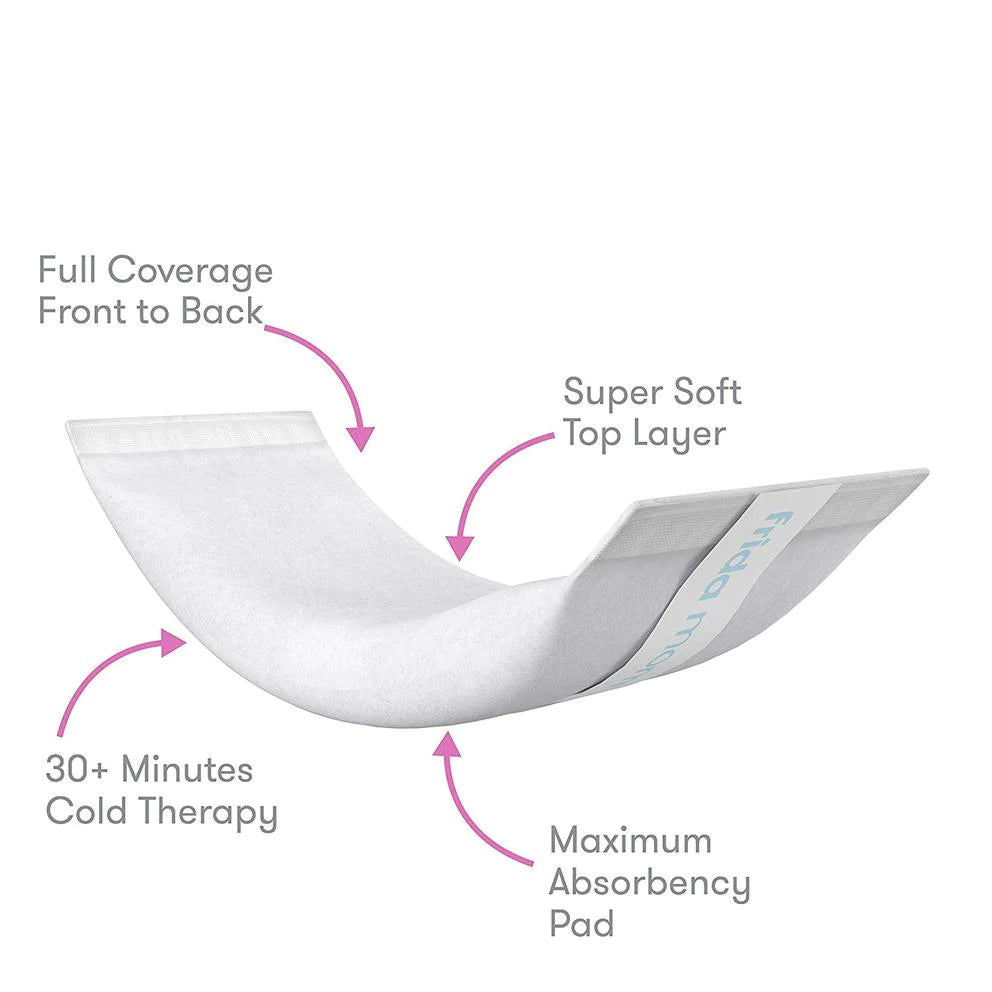 Frida Mom | Instant Ice Maxi Pads - 4 pack
Gone are the days of adult diapers filled with ice chips. These ingenious 2-in-1 postpartum popsicles by FridaBaby combine instant cold therapy + an absorbent pad in one super chill double-date for your vagina.
Features:
Chill & Absorb! Instant Ice Maxi Pads are Step 3 in the Frida Mom 5-step Postpartum Recovery Regimen 
Instant cold therapy with built an instant crack-and-cool first-aid ice pack right into absorbent maxi pads to deliver the recommended 20-minute therapy window, no freezer necessary.
Each pad absorbs 260g of liquid, so you don't have to worry about leaks while you chill
Super-soft top layer provides comfort in the perineal area and an option to use for soft cold therapy on a c-section incision.
Pad covers the entire perineal area from front to back with an adhesive back so it stays put
Hospital Bag Essential! Use after the first postpartum bathroom trips at the hospital and back at home.
Frida Mom | Instant Ice Maxi Pads - 4 pack