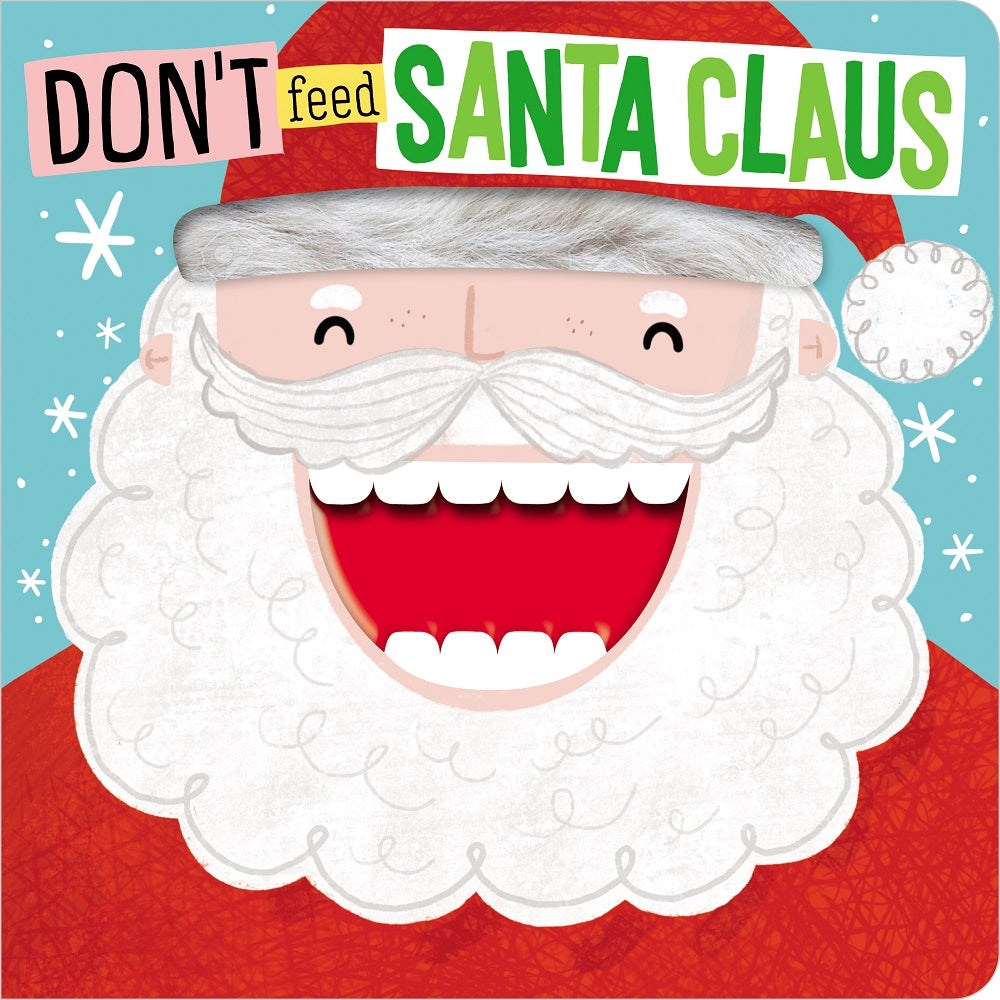 Don't Feed Santa Claus Book
Why should you never feed Santa Claus sprouts? Discover the Christmas characters in this festive rhyming book, with touches and giant open mouths to feed.... if you dare!
10 page board book with touches and die-cut throughout. Book dimensions: 7.1 x 7.1 x 0.6 inches. For newborns +.
Don't Feed Santa Claus Book