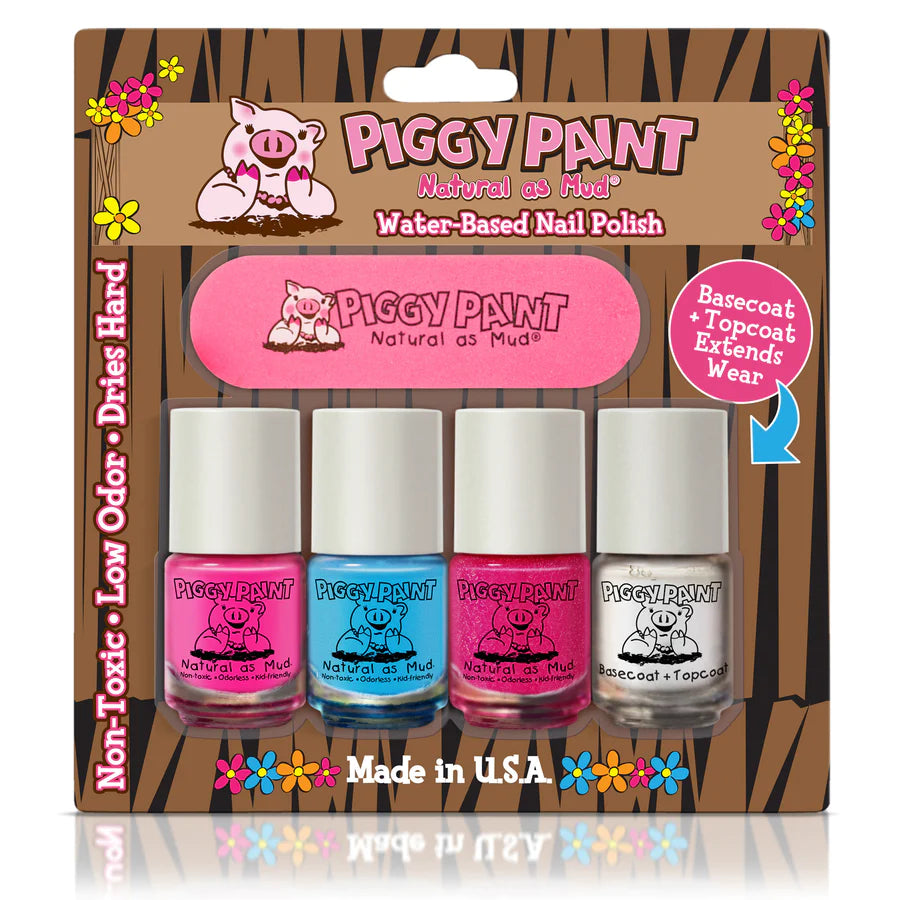 Piggy Paint | Essentials Gift Set
Say good-bye to harsh, smelly chemicals and hello to Piggy Paint…it's as Natural as Mud! This water-based nail polish  dries to a hard, durable finish that holds up during playtime and features an eco-friendly formula that's never tested on animals. It's also safe to use during pregnancy, so you can have worry-free manicures and pedicures...Oh, and it smells good too!!
Includes
3 solid colour polishes (0.17 fl oz./5ml) - LOL, Sea-quin, Glamour Girl
1 Basecoat + Topcoat  (0.17 fl oz./5ml)

Directions for Nail Polish
Wash hands with soap and water, Apply 2 -3 thin coats of Piggy Paint, Air dry 60 seconds
(Optional for best wear)
Blow-dry polished nails for 1 minute with a hairdryer set on warm heat/low blower setting.
Use Piggy Paint Basecoat for extended wear and Topcoat for added shine.
Piggy Paint | Essentials Gift Set