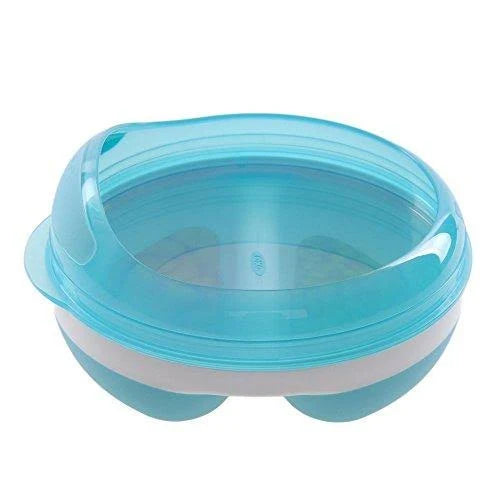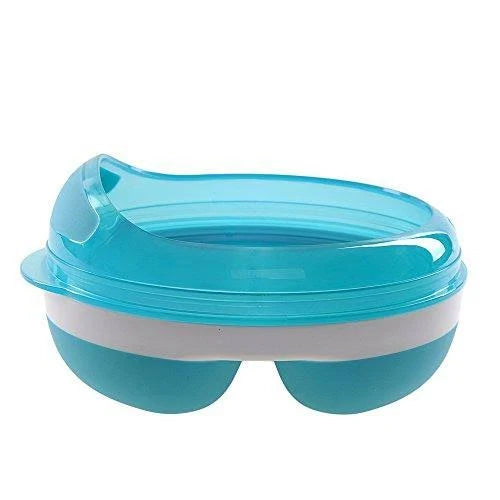 Oxo Tot | Divided Feeding Dish - Aqua
Spinach and carrots? Cereal and mashed bananas? Never mind juggling two bowls of baby food. The OXO Tot Divided Feeding Dish frees you to give your little one two foods in one contoured, comfortable-to-hold Dish, with its non-slip base and grip.
Each section holds 2.5 ounces, the perfect size for stage-one jars of baby food. Easily guide pureed food onto spoons with the Dish's outer ring, then use its handy lip to remove excess food. Just pop on the lid and conveniently store leftovers. All parts snap together for storage and separate for easy cleaning.
Features:
Plate has two sections, each with 2.5 ounce capacity
Plate transforms as child grows and develops
Contoured to fit comfortably in the hand while feeding
Ring helps guide food onto spoon and provides a lip to scrape off excess food
All parts conveniently snap together for storage
Removable lid pops on to store leftovers
Soft, comfortable non-slip base and gripping area
Plate, ring and lid separate for easy cleaning
BPA, phthalate and PVC free
Microwaveable
Specifications:
5.25" x 5 1/8" x 2.75" 4 3/8 oz
Recommended Age: 6 months +
Care Instructions:
Oxo Tot | Divided Feeding Dish - Aqua