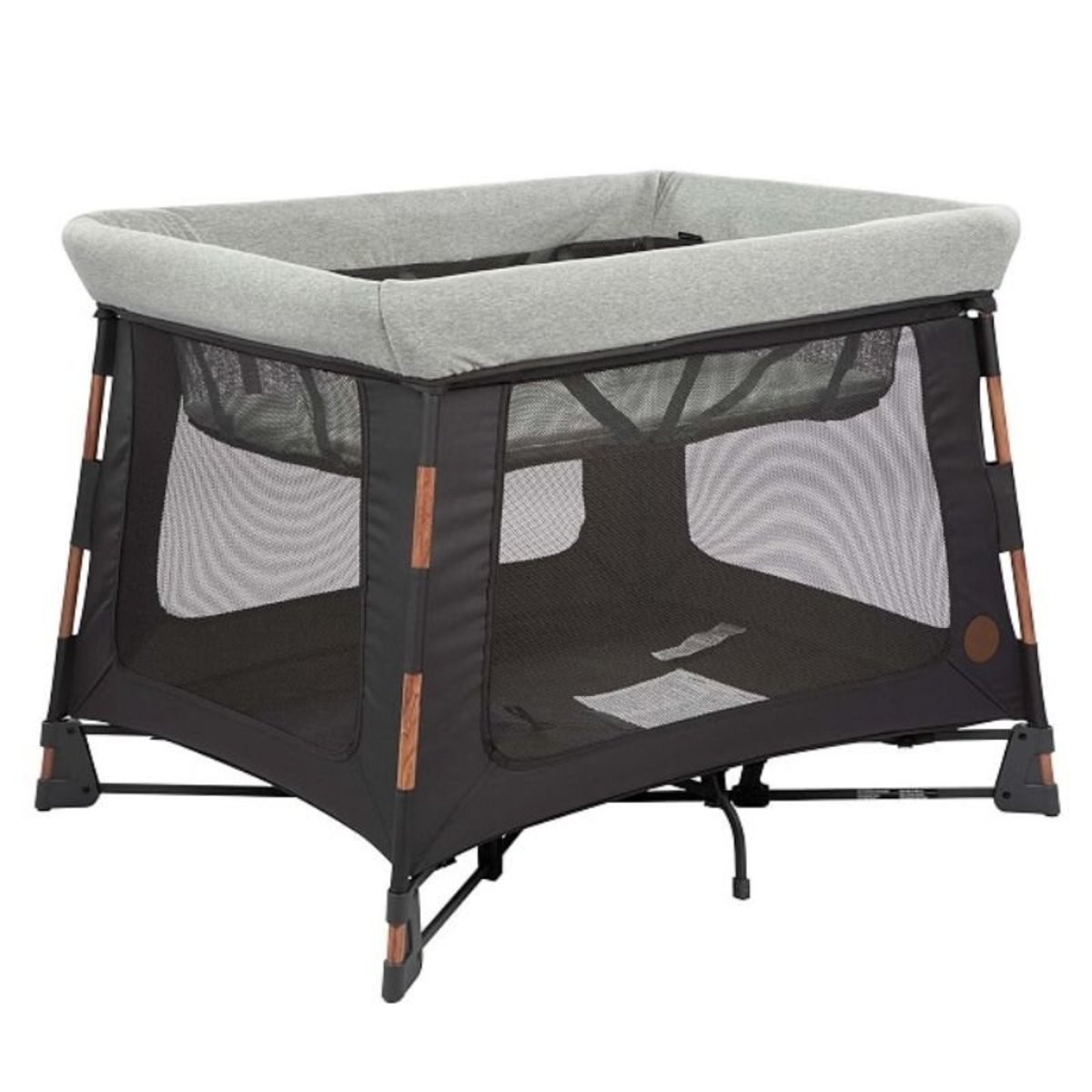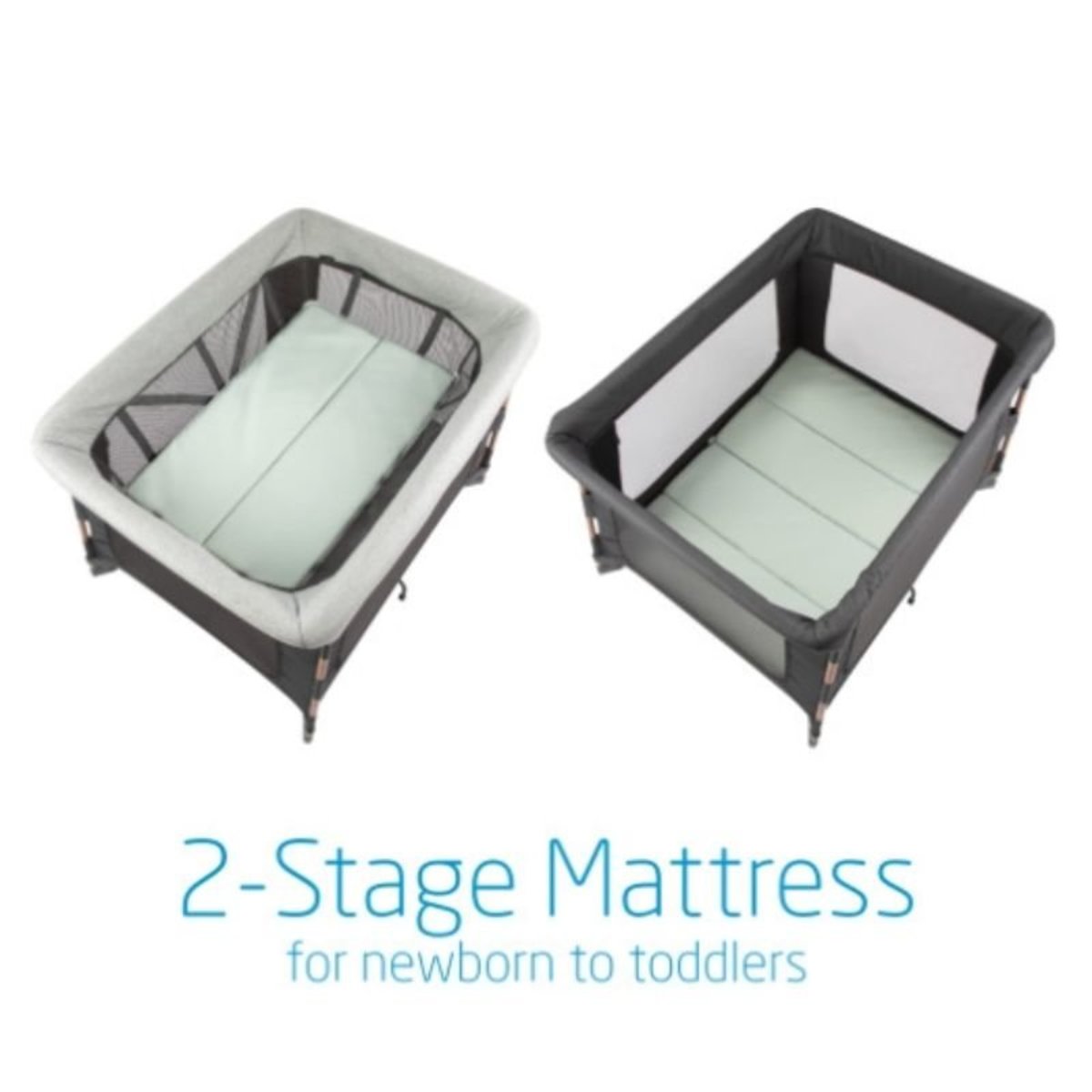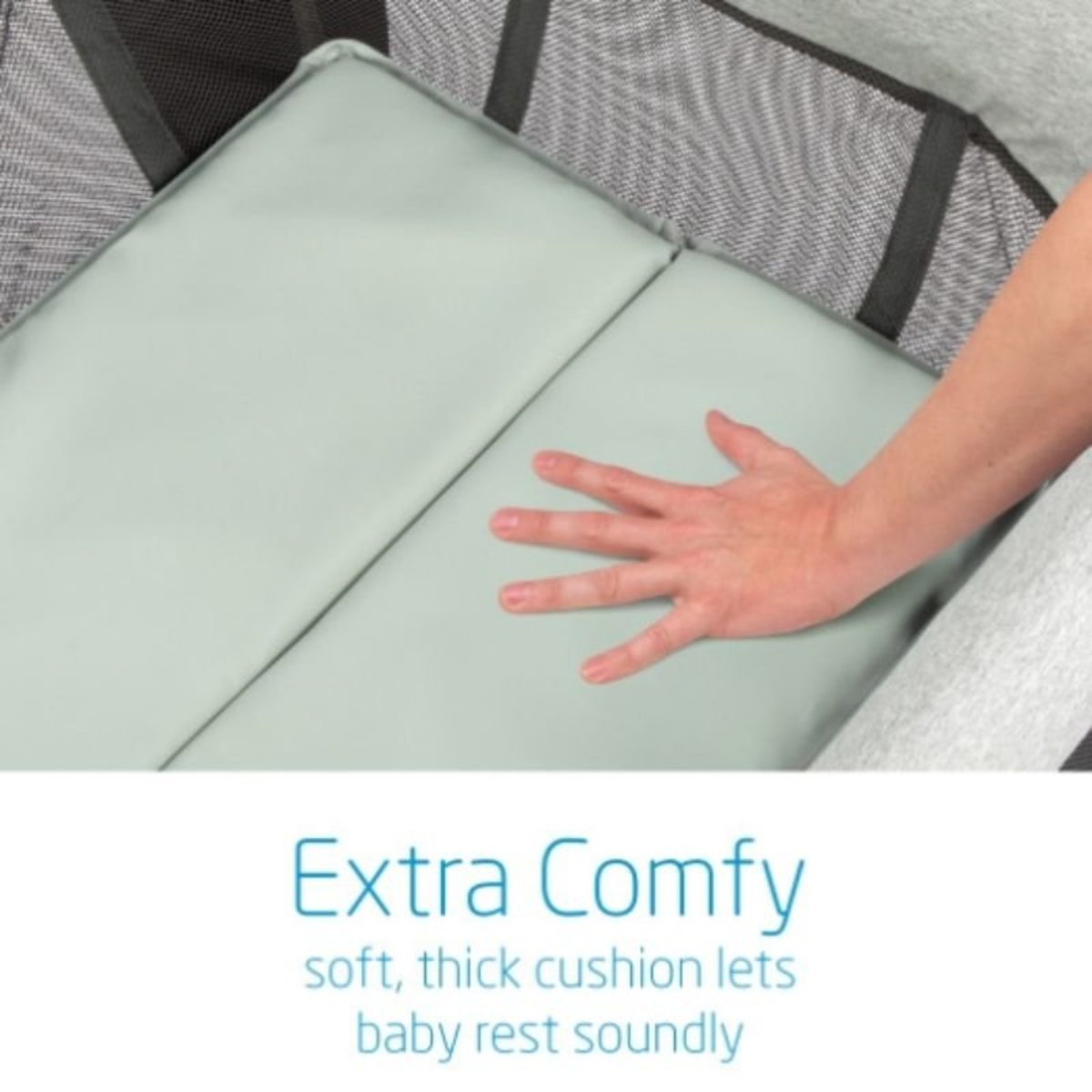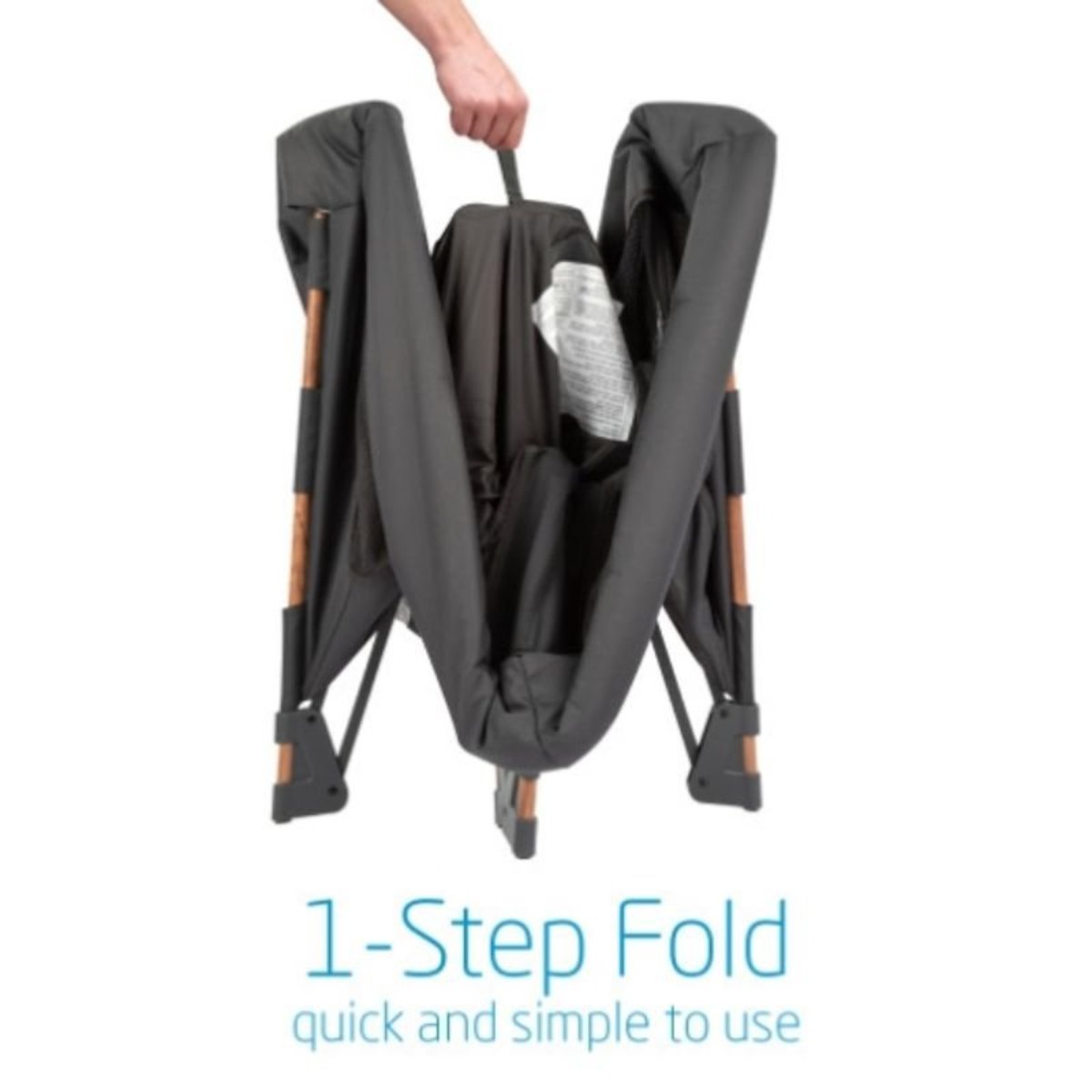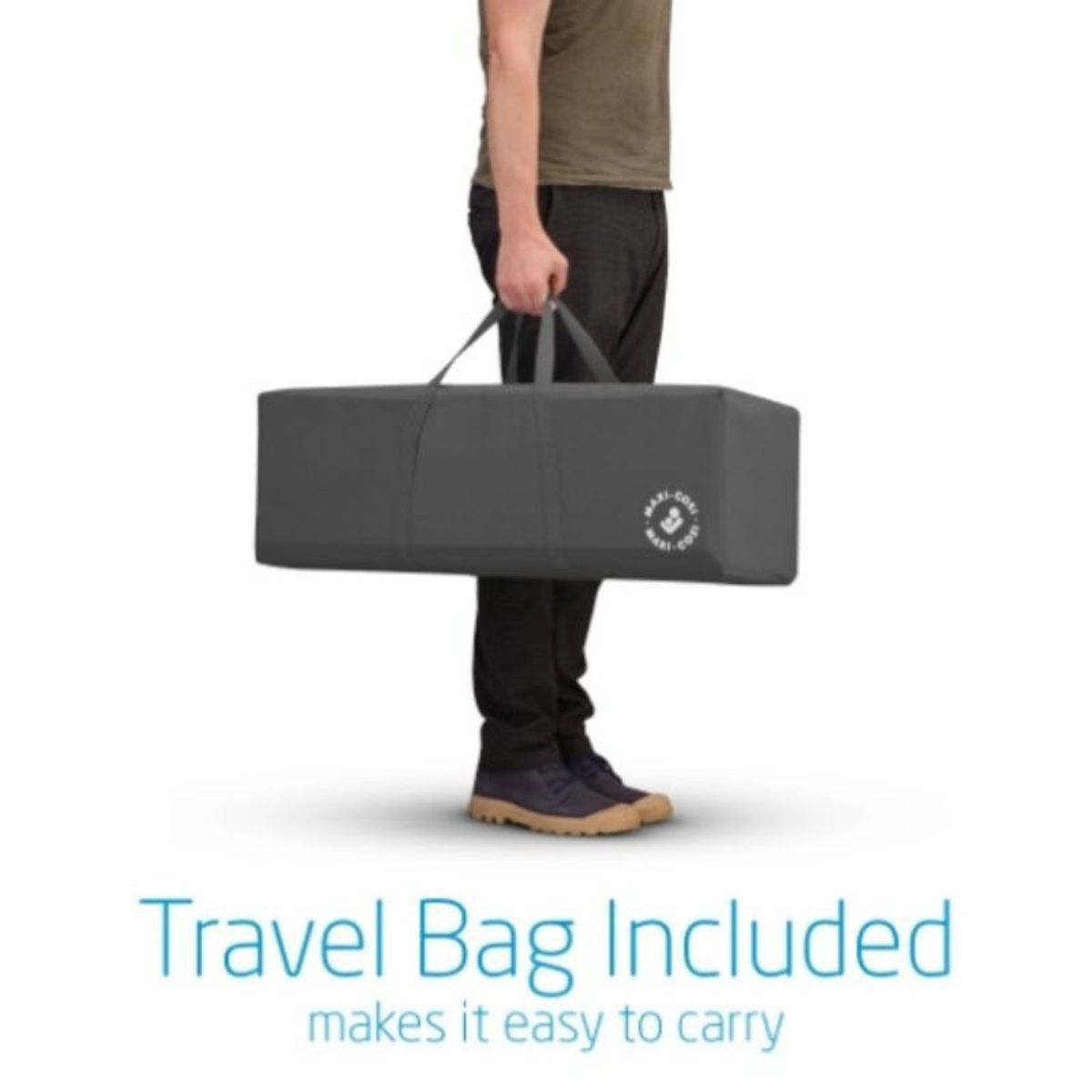 Maxi Cosi | Swift Playard - Essential Graphite
A multi-use, stylish 3-in-1 travel cot that can be used as a newborn bassinet, a cot and a sturdy play pen. And at only 18.5 lbs, it's the lightest of its kind. With a one-second fold, Swift is quickly put up, down and up again, at home or while away.
The everyday 3-in-1 travel cot by Maxi Cosi is designed to make everyday family life quicker and easier; Maxi-Cosi Swift is a lifesaver for parents who are always on-the-go.
The Maxi-Cosi Swift grows with your baby from birth through to 3.5 years of age. So instead of buying three separate portable products (a bassinet, a toddler cot and a play pen), the Swift is all three, stylishly rolled into-one.
The 3-in-1 travel playard has a unique two-stage mattress which unzips to perfectly fit the bassinet, providing a smaller, cozier mattress ideal for newborns. As your baby grows, the mattress zips back together to create a larger, super-comfy space for playtime or a well-deserved nap.
With a lightning-fast, one-second fold, Maxi-Cosi Swift is easily the quickest travel cot you'll ever put up, down and up again. Pack the lightweight travel playard into its handy carry bag and take it with you on days out visiting friends and family, or on any weekend away.
Play. Sleep. Repeat.
Daily routine is the backbone of family life. Play time, nap time. Then do it all again. Everything about Maxi-Cosi Swift is designed for speed and ease of use. Its smooth one-step fold is so quick and easy, you can even do it one-handed. There are no hidden locks that get in the way; one swift action and you can simply get on with your busy day.
Features:
One-second fold: Don't blink. Swift has a lightning-quick, one-second fold making it the quickest folding travel cot you'll ever put up and down at home, or while away.
Lightweight At a mere 18.5 lbs, it's the lightest multi-use travel playard by far. So light it almost floats, Swift is easy to take with you wherever you go.
Three products in one: Is it a bassinet? Cot? Play pen? Yes, to all three! Maxi-Cosi Swift is designed and built for the daily routine that every parent can relate to.
Unique two-stage mattress: Its unique mattress unzips to perfectly fit the newborn bassinet and zips back together to create an extra-comfy, thick mattress for toddlers.
Higher level bassinet for placing newborn more easily without straining your back
Attach and detach the bassinet with easy-to-use, small hooks 
Ultra-compact fold to easily store away
Elevated cot for toddlers, prevents mattress to be in direct contact with cold floor
Thick, foam mattress provides a comfy place to rest
Mesh fabrics for ventilation and to let you keep an eye on them
Stylish design with elegant colours and a luxurious finish, to fit any interior
Specifications:
Product Dimensions Unfolded: 33.86" L x 30.71" W x 41.73" H
Product Dimensions Folded: 11.25" L x 11.25" W x 33.5" H
Product Weight: 18.5 lbs
Height Capacity: From birth up to 35"
Weight Capacity:  Bassinet mode can be used up to 15 lbs - Do not use this product for a child who can roll over or reaches manufacturer's recommended maximum weight of 15 lbs, or whichever comes first.
Maxi Cosi | Swift Playard - Essential Graphite