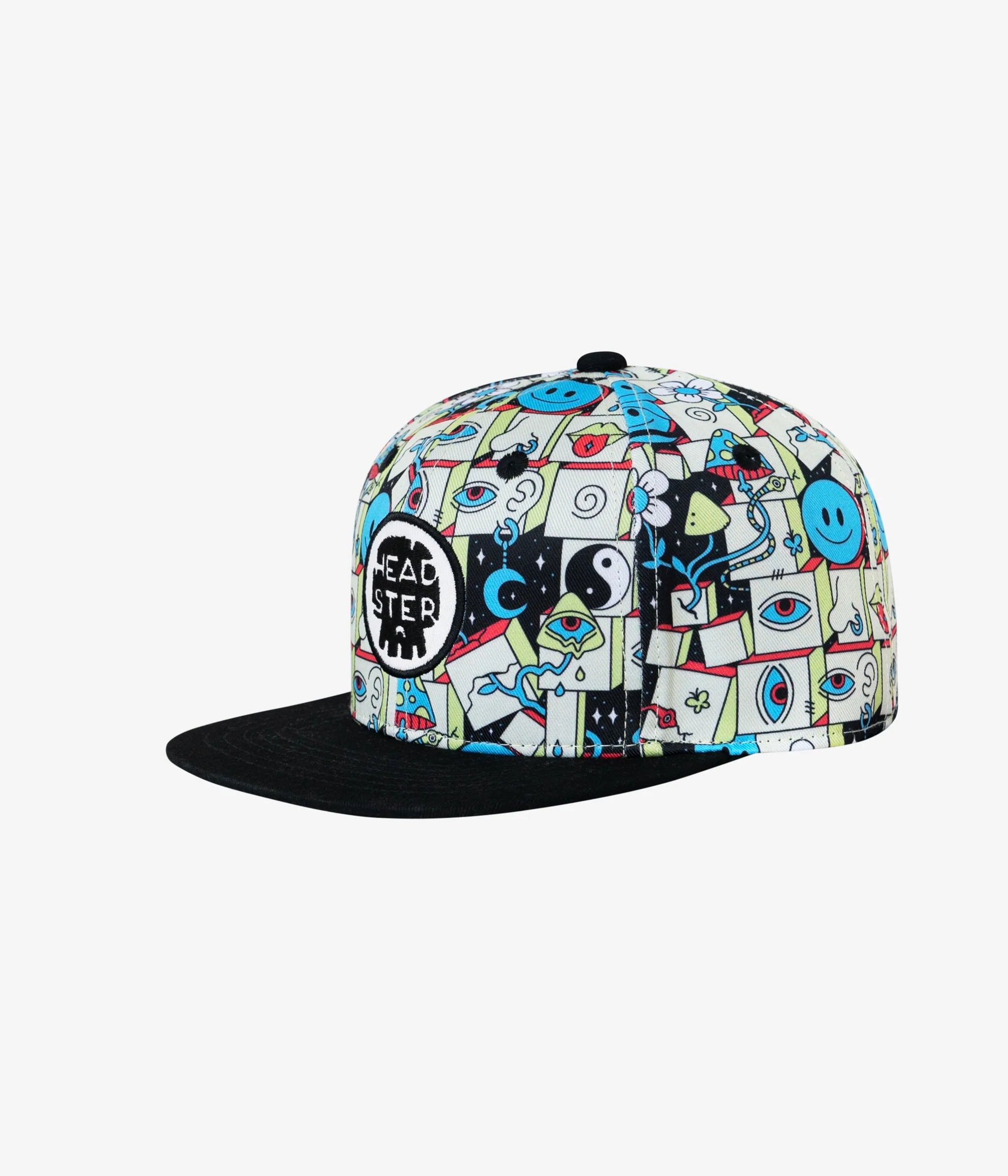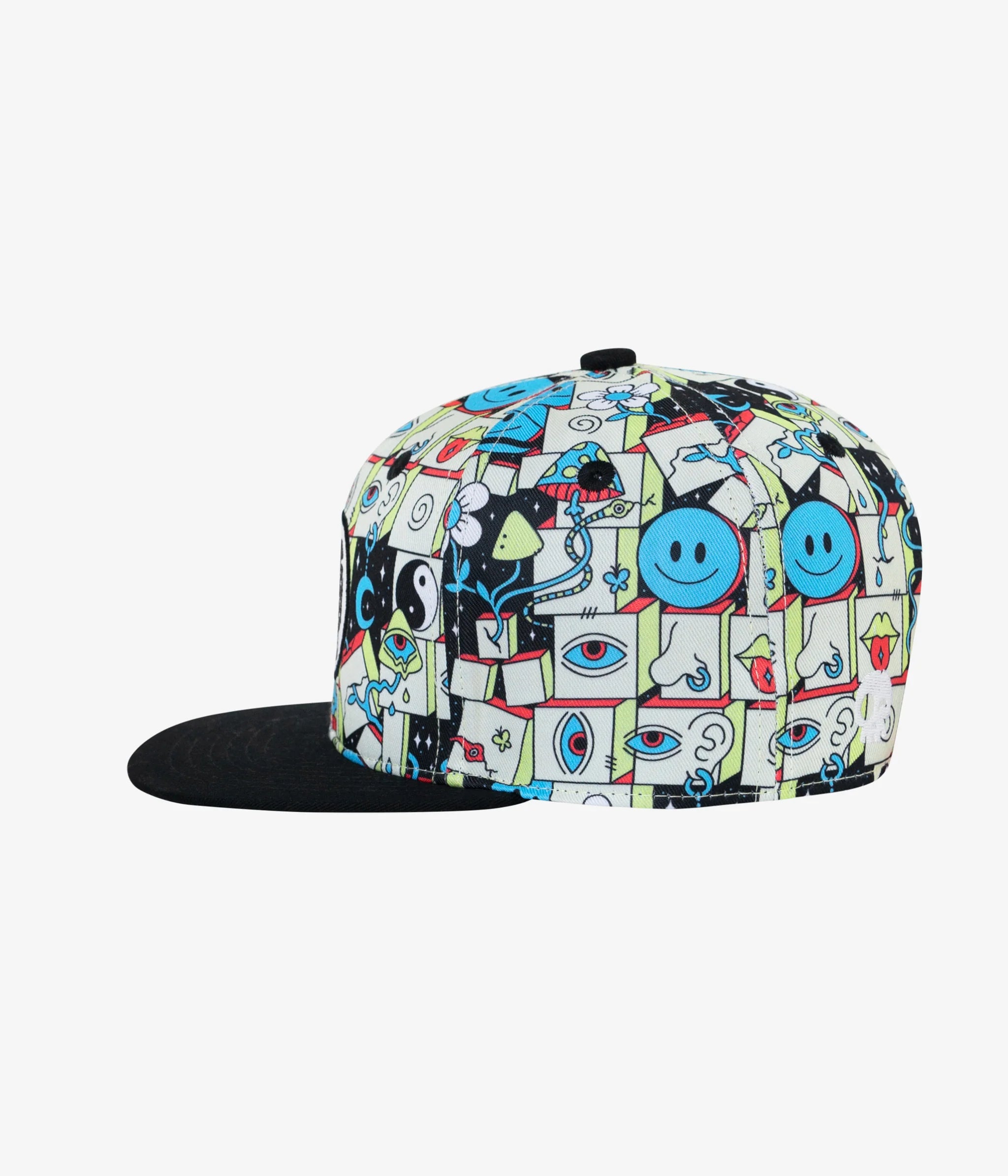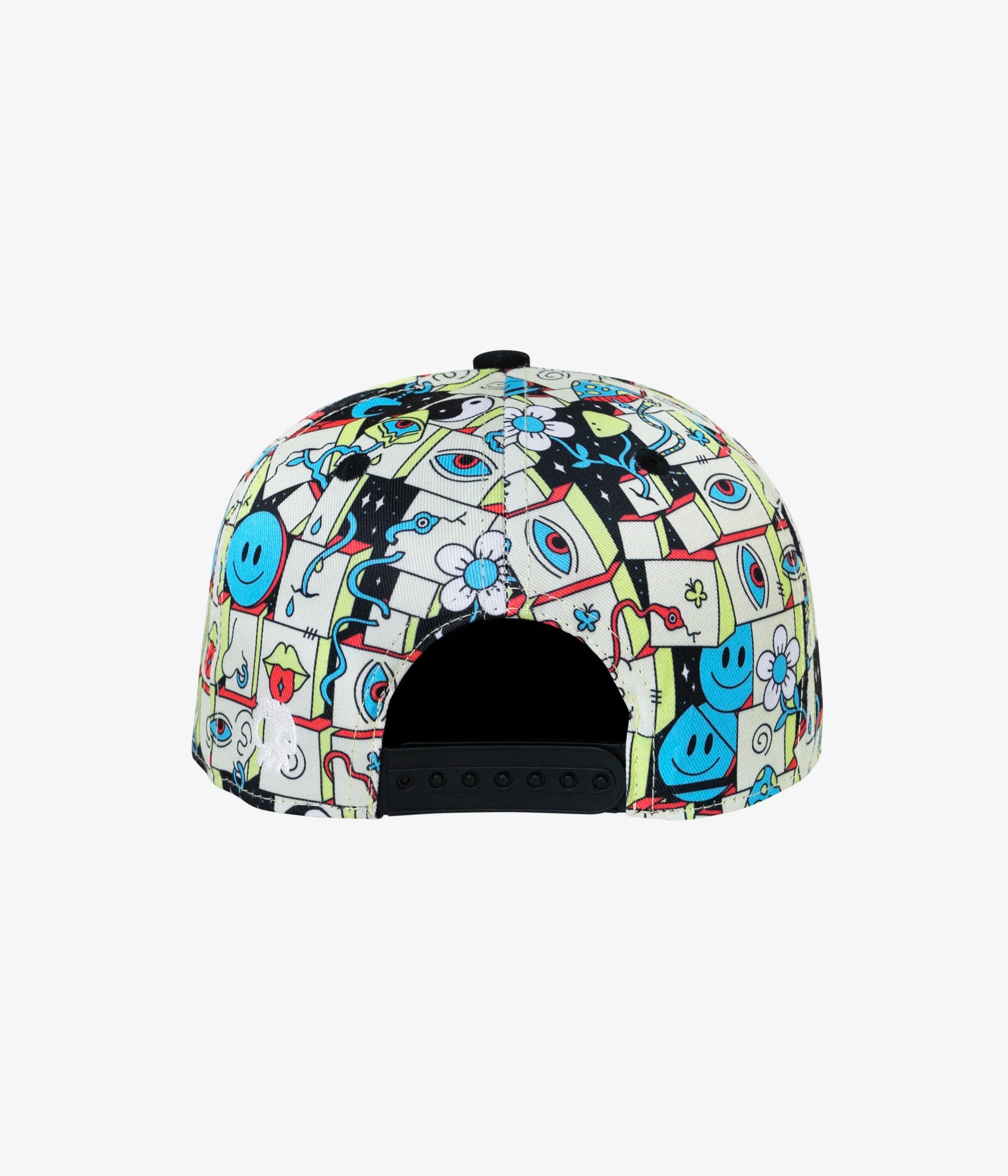 Headster | Block Party Snapback Hat
Party the night away!
This print invites everyone to the block party: flower, mushroom, smiley man, eyes, ears, in short everyone!
Easily adjust the hat with a snapback closure that will grow with your child. Made with UPF50 fabric, it will keep your kid's head safe from the sun.
Crown: 100% recycled polyester - Brim: 100% cotton
Headster | Block Party Snapback Hat