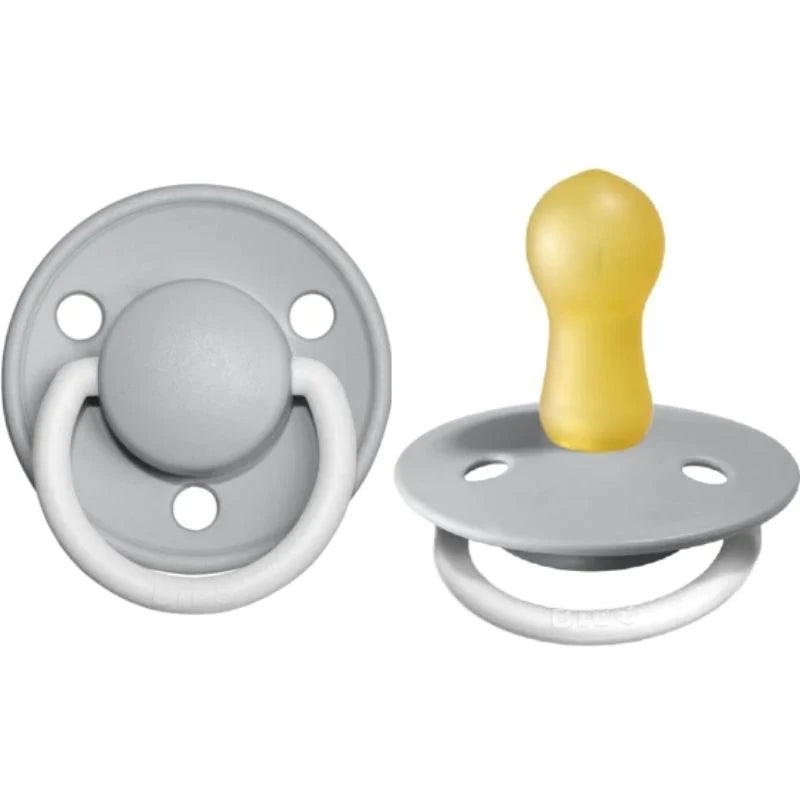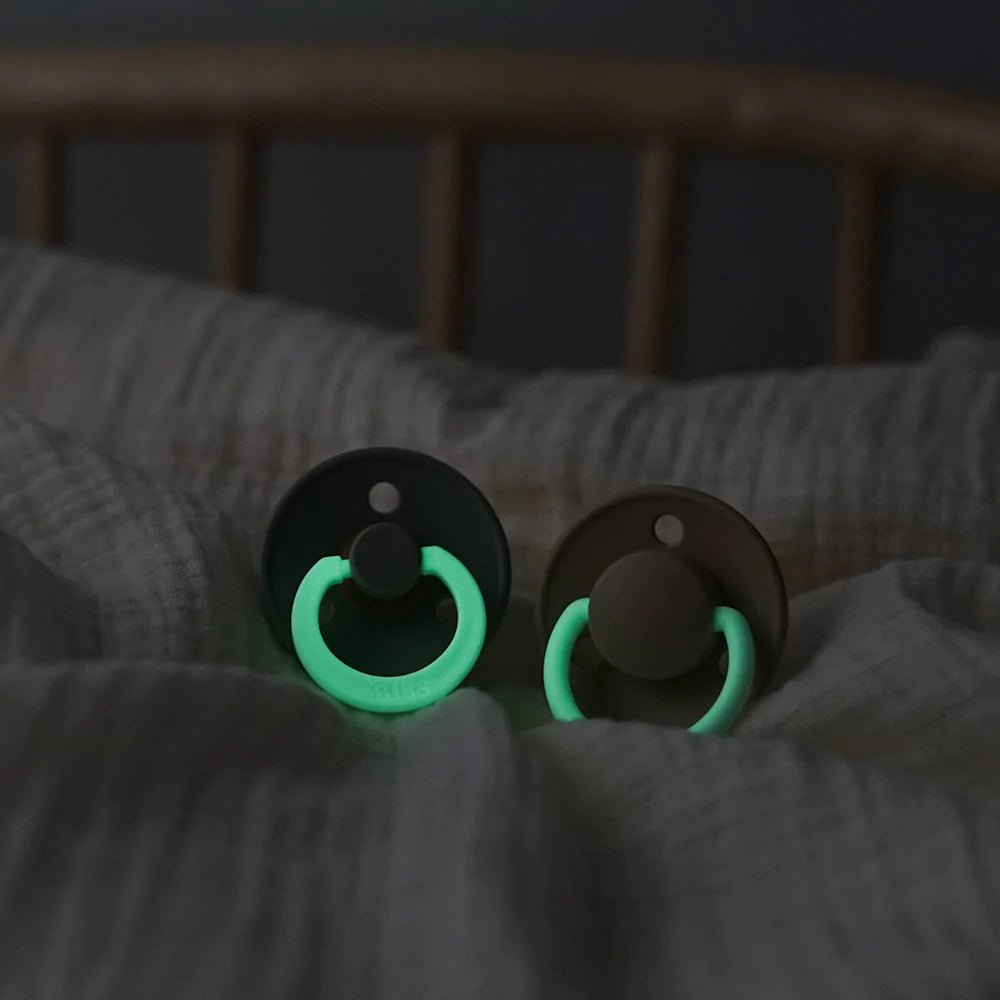 BIBS | De Lux GLOW Pacifiers - Cloud
A favourite for both moms and babies, the bibs natural rubber pacifier allows your baby to self-soothe and mimics both the shape and soft materials of mothers' breast. The round shape and the size is perfect from the baby is newborn. it's designed in a way so it turns away from the face and doesn't irritate the baby's skin. Such a cute pacifier that captures a look that's both timeless and elegant.
Includes

 

set of 2 pacifiers with Glow-in-the-Dark Handles

100% free from BPA, PVC and phthalates
Designed and manufactured in Denmark
BIBS recommends to replace pacifier every 3-4 months
Care Instructions: Put the pacifiers in a clean bowl. Bring water to a boil and pour boiling water over pacifiers. Let the pacifiers soak for approximately 5 minutes. Pick them up and let them air dry. The pacifier nipples may retain water, simply squeeze the nipple to release and lay to cool and dry for 3-4 hours.

Due to BIBS pacifiers being made with natural rubber, the nipple may expand with use
BIBS | De Lux GLOW Pacifiers - Cloud