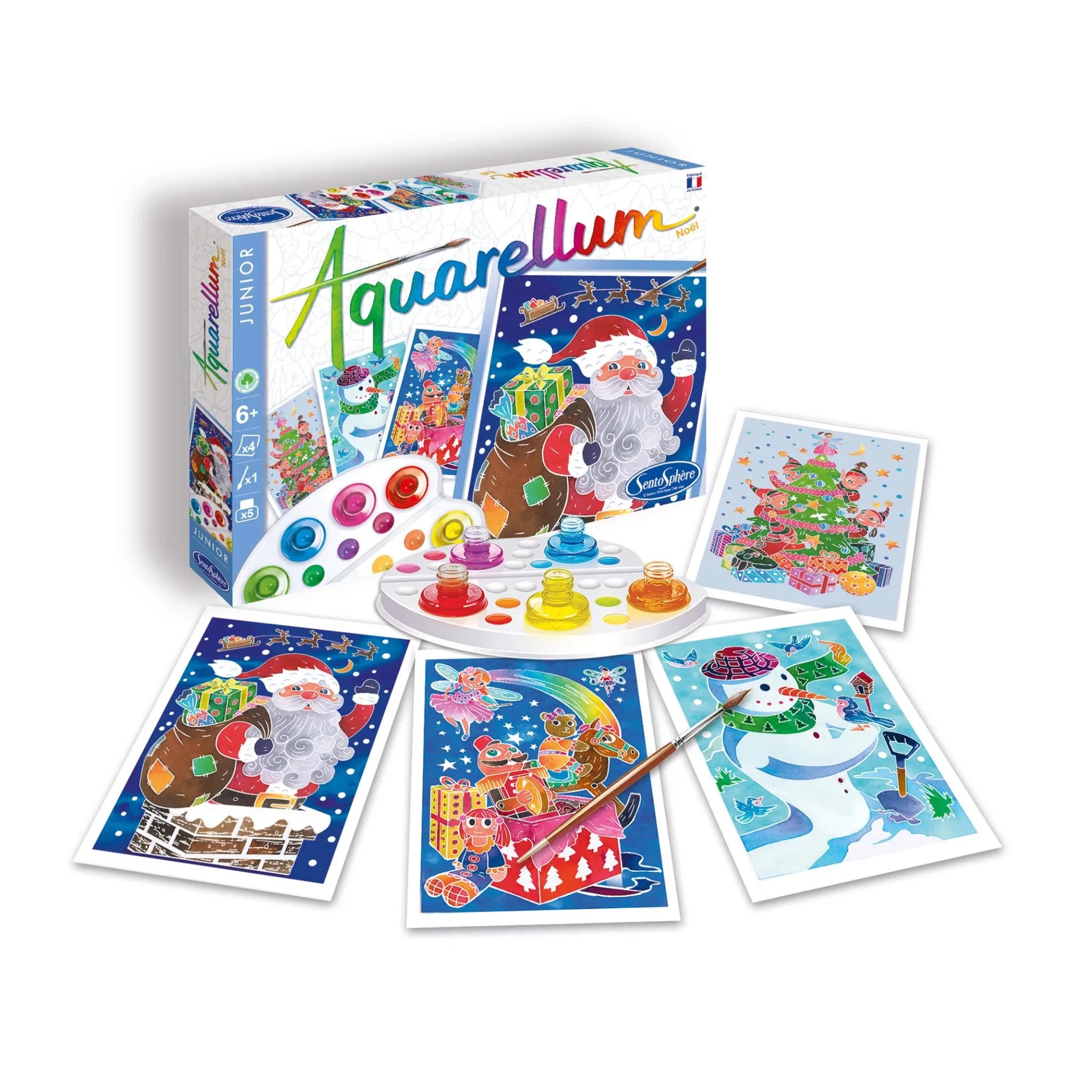 Aquarellum | Christmas Painting Set
$14.99
Regular price
$29.99
Subscription • Save
Have fun painting Santa Claus and his elves, gifts to find under the Christmas tree and a pretty snowman with this Aquarellum Junior kit !
With a couple drops of paint, all children will be able to create true masterpieces! Aquarellum Junior is a painting technique where masked outlines keep the paint from adhering to the those surfaces so that children will finally only be able to paint within the lines!
Includes:  picture boards (18 x 25 cm), 5 paint jars, watercolour brush, 1 palette and dropper.  A detailed instruction sheet on the perception and the mixture of colours. 
Ages:  5 years+
Aquarellum | Christmas Painting Set

$14.99

Regular price

$29.99