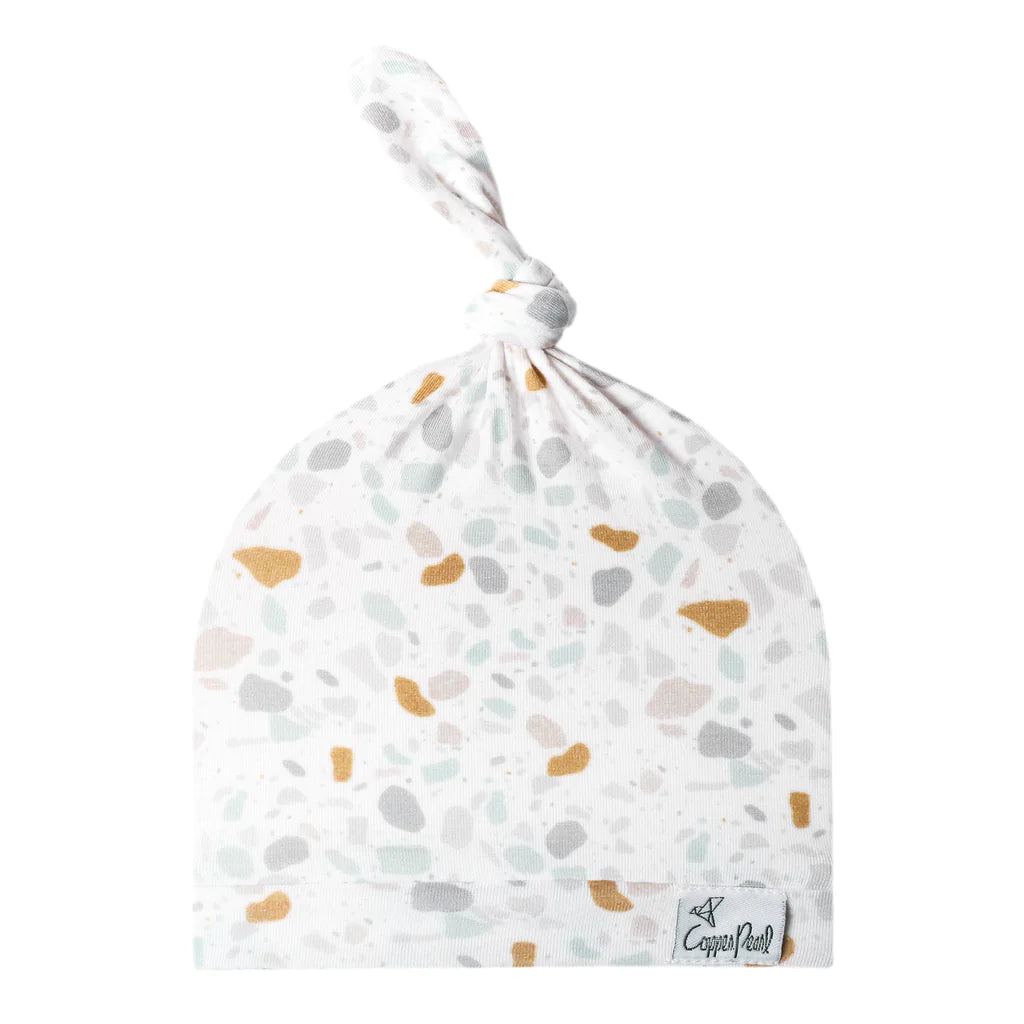 Copper Pearl | Top Knot Hat - Arlo
A baby basic—with a twist.
The only thing cuter than a baby is a baby in our chic and cozy top knot hat. Featuring our ultra-soft fabric with just the right hint of stretch, it's available in multiple on-trend patterns that coordinate with our celebrated swaddle blankets. Simply adjust the knot to ensure a perfect fit from newborn through 18 months.
Copper Pearl's top knot hats are designed to keep tiny heads warm and cozy.  Created with the same premium softness and chic patterns as our swaddle blankets, these stylish caps are a necessary accessory for any newborn babe. 
0-4 months
Copper Pearl | Top Knot Hat - Arlo